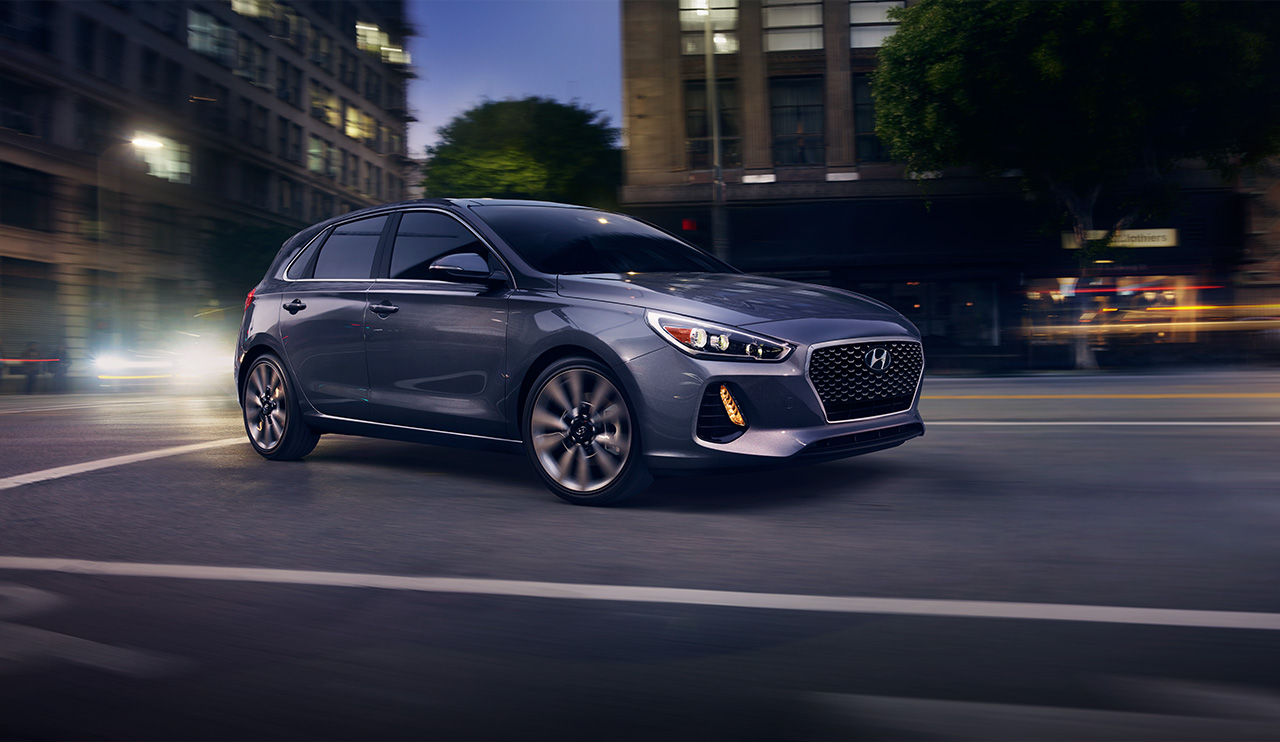 Overview
Are you thinking about buying a 2018 Hyundai Elantra GT near Denver CO? If so, you might want to contact Arapahoe Hyundai, a Denver area Hyundai dealership. For anyone remotely considering contacting a Denver area Hyundai dealership serving Denver Colorado and surrounding areas, there are a few things you ought to know about the 2018 Hyundai Elantra GT. This 2018 Elantra GT review will focus on the vehicle's design and specs. The new Elantra GT features some European styling choices and updated powertrain options that set it apart from its competitors. The Elantra has been one of Hyundai's popularly selling vehicles and is a strong competitor for other hatchback makes, such as the Honda Fit and Toyota Yaris.
Interior
Let's kickstart this 2018 Elantra GT review by discussing the vehicle's snazzy interior setup. Gone is the old, outdated 7-inch touchscreen infotainment system. Instead, the Elantra GT now boasts a more up-to-date 8-inch touchscreen infotainment system with the screen placed front and center on the dash where it looks like a standalone piece. The software has also been upgraded and now features better traffic data and maps in its navigation system. Android Auto and Apple CarPlay come standard on the Elantra GT, so you won't have to worry about not being able to connect your smartphone with your vehicle. There is also a wireless smartphone charging feature now available. There are about 96.5 cubic feet of passenger space and an additional 25 cubic feet of cargo space in the Elantra GT. The seating is extremely comfortable and will not make long rides feel painful. If you really want to kick it up a notch, higher-level trims offer alloy pedals, leather seats, and dual-zone climate control as interior options.
Exterior
The 2018 Hyundai Elantra GT is an odd but somehow perfect mix of a sports car and a hatchback. It rides much lower to the ground than its predecessors and is both wider and longer in its body. There is an all-new cascading design for the grille, thereby eliminating the horizontal slats found on the 2017 model. The hood has been elongated, and there is a short rear overhang on the 2018 Elantra GT. The lights are thin and slanted, providing a chic European vibe to the exterior of the vehicle. Satin chrome trim enshrines the window areas on both sides and provides a sophisticated appeal to this sporty little hatchback.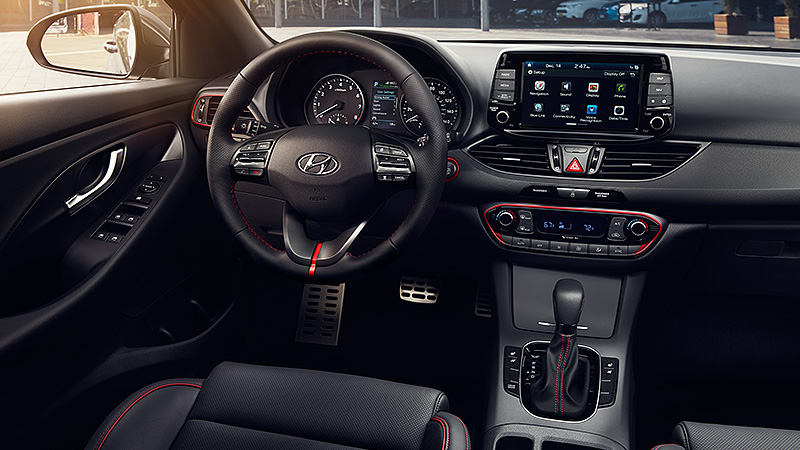 Mechanical
If you are still thinking about test driving a 2018 Hyundai Elantra GT near Denver CO and wish to find a Denver area Hyundai dealership that is serving Denver Colorado, you should go into your test drive knowing about the vehicle's mechanical features. One of the many changes made to the Elantra GT this year is that the standard 17-inch alloy wheels have been upgraded to 18-inch alloy wheels. These slightly larger wheels create a more solid ride that makes going over bumps and dips in the road seem more fluid. Additionally, the Sport models have bigger rear and front brake rotors. The Elantra GT also has about 61 fewer pounds of weight on it and is about 22% more rigid, making it a bit smoother to drive. These changes make the vehicle much agiler than other hatchbacks that are on the market, as many of those are still bulkier than the 2018 Elantra GT.
Powertrain
The 2018 Hyundai Elantra GT is again equipped with a 2.0-L 4-cylinder base engine which generates 162 horsepower. Drivers can opt for either a 6-speed manual transmission or a 6-speed automatic transmission available for the 2018 Elantra GT's powertrain. The Elantra GT Sport models feature a 1.6-L turbocharged 4-cylinder engine that is capable of generating 201 horsepower and 195 pounds-feet of torque. If you go for a Sport model, you can opt for either a 7-speed dual clutch transmission or the 6-speed manual transmission. Also, the Sport models are now equipped with a fully independent multilink suspension instead of the standard rear torsion beam found in previous years' models.
Safety
Let's conclude this 2018 Elantra GT review by discussing the vehicle's safety features and ratings. The 2018 Elantra GT has numerous safety features which include blind-spot detection, lane keep assist, adaptive cruise control with a start/stop feature, automatic emergency braking with pedestrian detection, and automatic adjustable high beams. So far, the National Highway Traffic Safety Administration is giving this vehicle a five-star rating, and the Insurance Institute for Highway Safety is listing the Elantra GT as a Top Safety Pick. The 2018 Elantra GT is an all-around great pick for a family vehicle since it is designed with safety in mind.
If you are interested in test driving the new 2018 Hyundai Elantra GT near Denver CO, get in touch with Arapahoe Hyundai. Arapahoe Hyundai is serving Denver Colorado and will be glad to get you into a brand new Elantra GT. This vehicle has top quality materials inside and out, a sleek and elongated European-like design, plenty of interior space for passengers and cargo, and a good amount of powertrain options, safety features, and technological features that are up-to-date and easy to use. So go ahead and give this vehicle a try by test driving it at your local Hyundai dealer.