2018 Hyundai Santa Fe vs 2018 Mazda CX-9 | Centennial CO
View Inventory

2018 Hyundai Santa Fe vs 2018 Mazda CX-9
Deciding which smaller crossover SUV to purchase is not always easy for shoppers in Centennial Colorado to do. While there are many makes and models that fall under this classification, there may only be a few that are appealing to you from an aesthetic standpoint. Some of the top options available for the 2018 model year are the Santa Fe from Hyundai and the CX-9 from Mazda. You may be ready to actively compare the 2018 Hyundai Santa Fe vs 2018 Mazda CX-9 to determine which one will provide you with years of enjoyment behind the wheel and to find the vehicle that delivers in the area of true value. Stopping by Arapahoe Hyundai serving Denver Littleton Centennial today is an excellent idea. By doing so, you can easily make a solid comparison between these two popular models so that you can finalize your SUV purchase plans.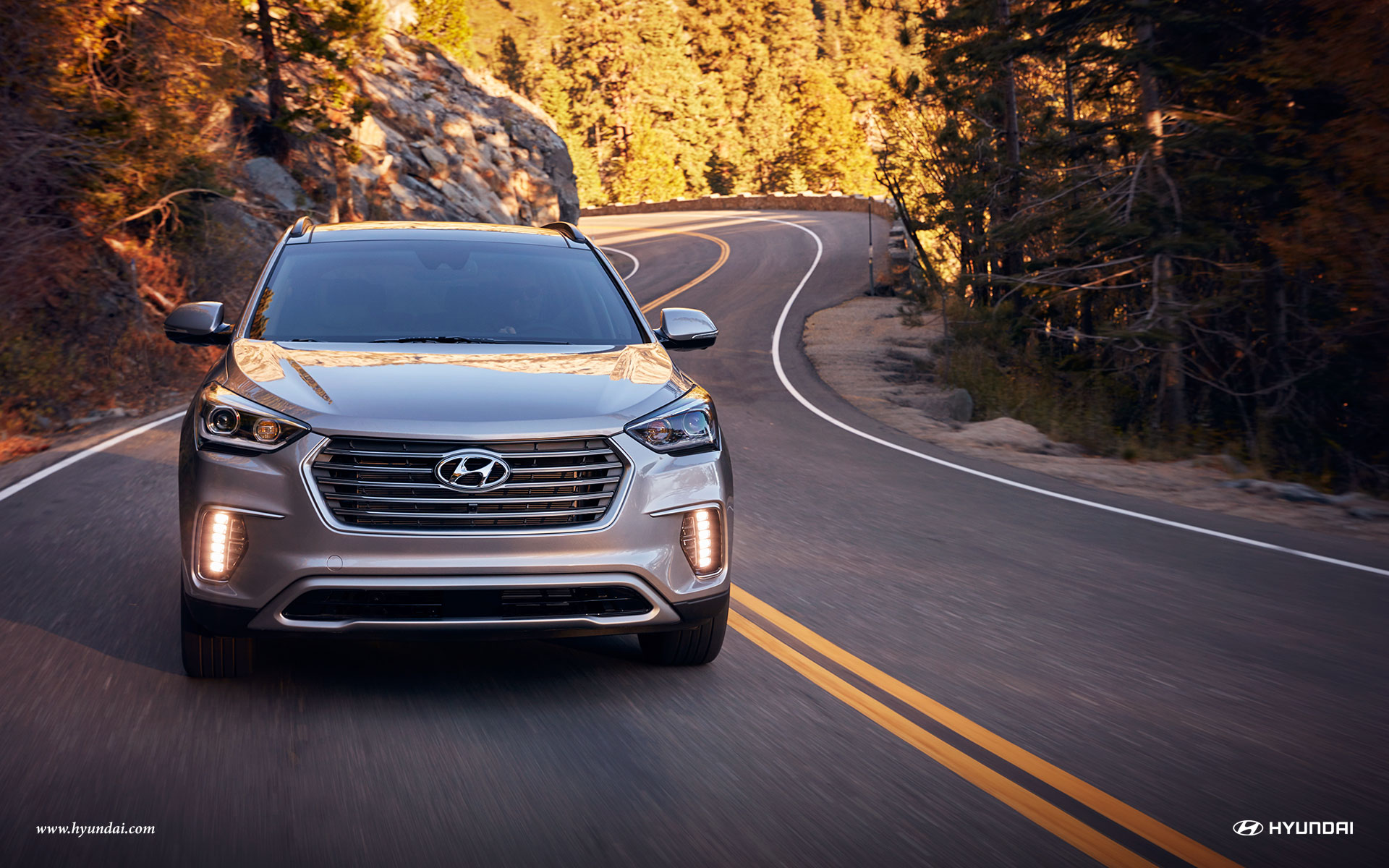 Incredible Style and Features
The 2018 Hyundai Santa Fe was originally offered for sale as a compact crossover SUV in the 2001 model year, and it has since expanded in size to qualify for classification as a midsize crossover. Because the new Santa Fe for 2018 offers passenger seating for seven adults with a third row of seats, you will notice that it has an elongated profile. This profile includes relatively low ground clearance and a sloping roofline in the rear to create an athletic look. Some of its many features include front and rear climate control systems, a power adjustable driver's seat, a 12-volt power outlet, power windows and door locks, an illuminated ignition, a Blue Link telematics feature, an auto-dimming mirror and more.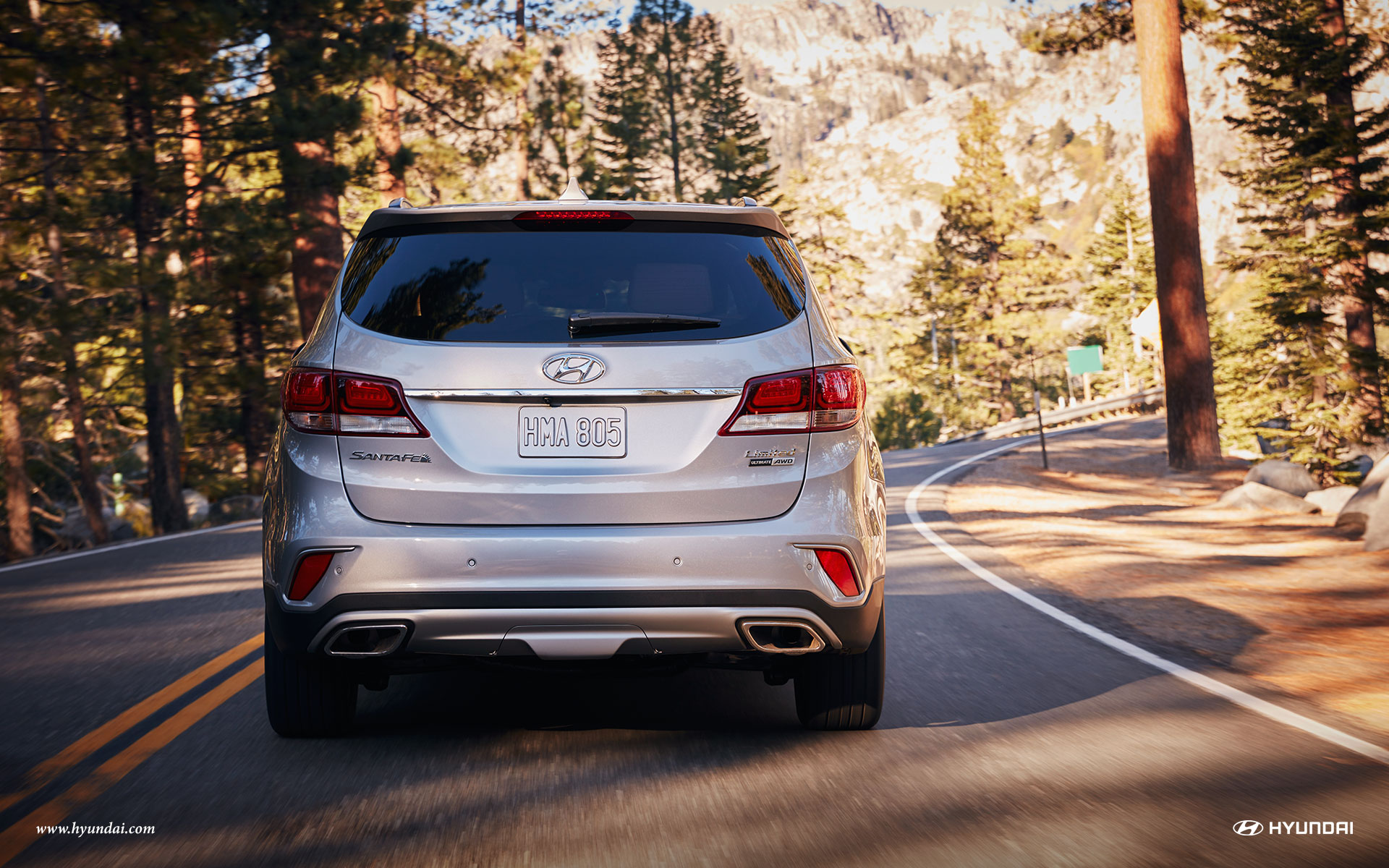 As you compare the Santa Fe vs the 2018 Mazda CX-9, you will see that the CX-9 also has space for a third row of seating or expandable cargo space. While its profile is similar to the Santa Fe's profile, the Santa Fe is notably more contoured on the front and sides. Inside the CX-9, you will find numerous standard features to help you feel more comfortable on the road. These include three-zone climate control, keyless entry, push-button ignition, power door locks, manual front seat adjustments and other features. Be aware that the Santa Fe is slightly more affordable than the CX-9 at the base level for 2018. It also has a more robust warranty package.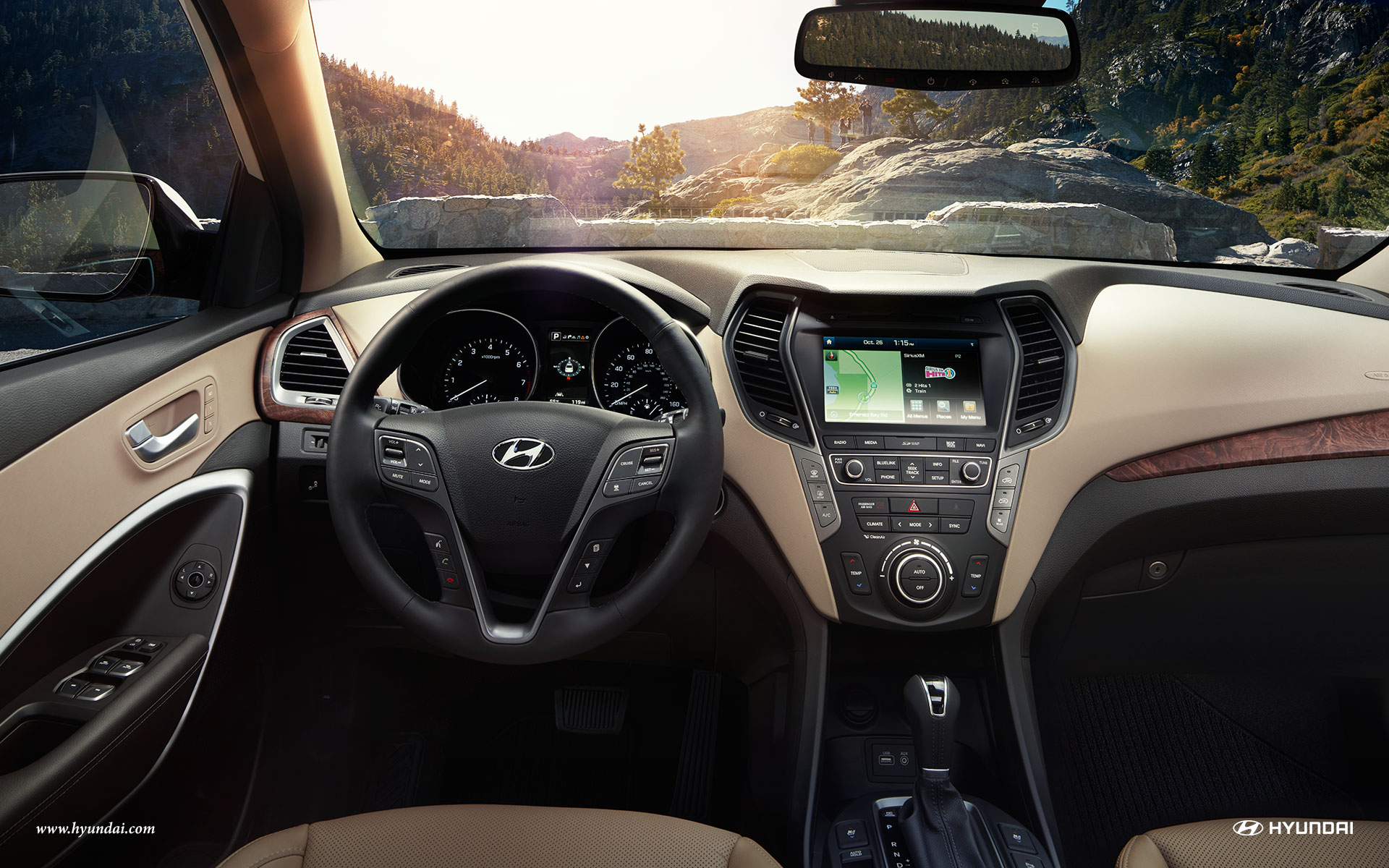 Power and Performance Capabilities
Another important factor to analyze when you compare the 2018 Hyundai Santa Fe vs 2018 Mazda CX-9 relates to performance capabilities on the road. When you stop by our Hyundai dealership serving Denver Littleton Centennial, you can compare performances from both of these vehicles during a test drive. Be aware that the 2018 Hyundai Santa Fe is slightly smaller and lighter in weight than the 2018 Mazda CX-9. The new Santa Fe also comes with a GDI V6, 3.3-liter, which gives you 290 horsepower at the base engine level. This engine comes with a six-speed automatic Shiftronic transmission and all-wheel drive. Variations are available, and this makes it easy for you to create a driving experience that is well-suited for your needs. Despite the fact that the Santa Fe is more affordable at the base level than the CX-9 for 2018, you may find that it has reduced performance capabilities. The base engine for the CX-9 is a 2.5-liter, Turbo four-cylinder SKYACTIV-G, and it gives you 227 horsepower. In addition, it comes with all-wheel drive and a six-speed automatic transmission with manual mode.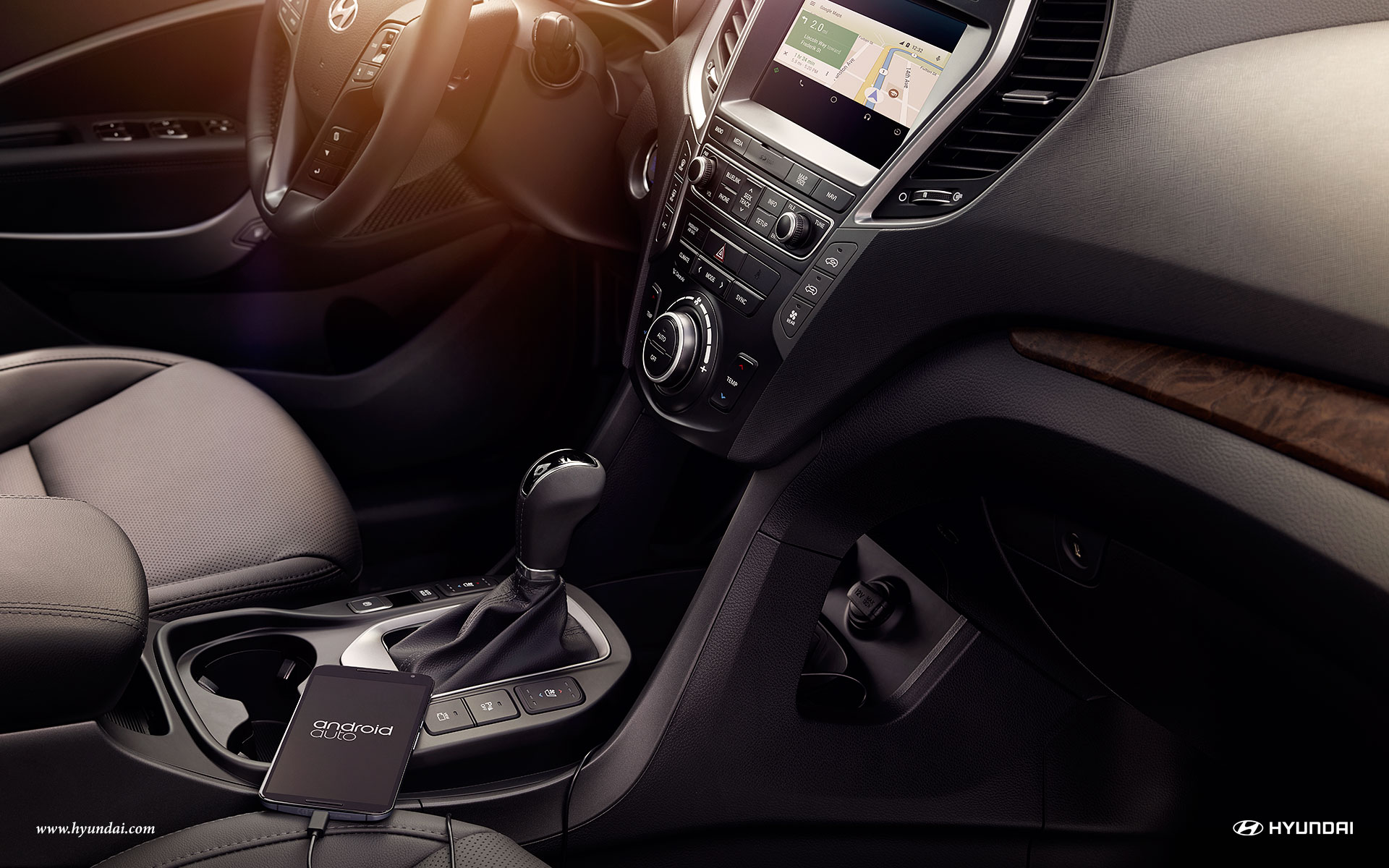 Safety on the Road
Safety is a hot button for drivers in Centennial Colorado, and your review of the 2018 Hyundai Santa Fe vs 2018 Mazda CX-9 would not be complete without learning more about the safety features and test results. The Santa Fe vs CX-9 test results indicate that safety and security capabilities are very similar. In fact, they both have a five-star overall safety rating. Stopping by Arapahoe Hyundai serving Denver Littleton Centennial is a great idea because it lets you learn more about the specific safety features in each vehicle. The 2018 Hyundai Santa Fe include a rearview camera, downhill brake control, hill start assistance, vehicle stability management, tire pressure monitoring, airbags, adjustable headrests, child safety features in the rear row and many optional advanced safety features. The 2018 Mazda CX-9 comes with roll stability control, brake support, blind spot monitoring, engine immobilization, hill launch assistance, side impact door beams, child safety seat latches and door locks and several other features. During your test drive of the vehicles in Centennial Colorado, your salesperson will help you to learn more about the safety features and capabilities of the new Santa Fe vs the 2018 CX-9.
Picking out the right SUV to take home soon requires ample research and plenty of time test driving different models. You may have understandably narrowed down your options to the 2018 Santa Fe from Hyundai and the 2018 CX-9 from Mazda, but now you need to finalize your buying decision. Keep in mind that the comparison here only covers the base trim levels, and both of these vehicles have several higher trims for you to learn more about. Overall, however, you may discover that the Santa Fe provides drivers who need a third row of seating with incredible value. A visit with our sales team at Arapahoe Hyundai gives you the chance to admire the style and features of the Santa Fe and to select your trim level.