2019 Hyundai Nexo Fuel Cell | Colorado Dealer Review
View Inventory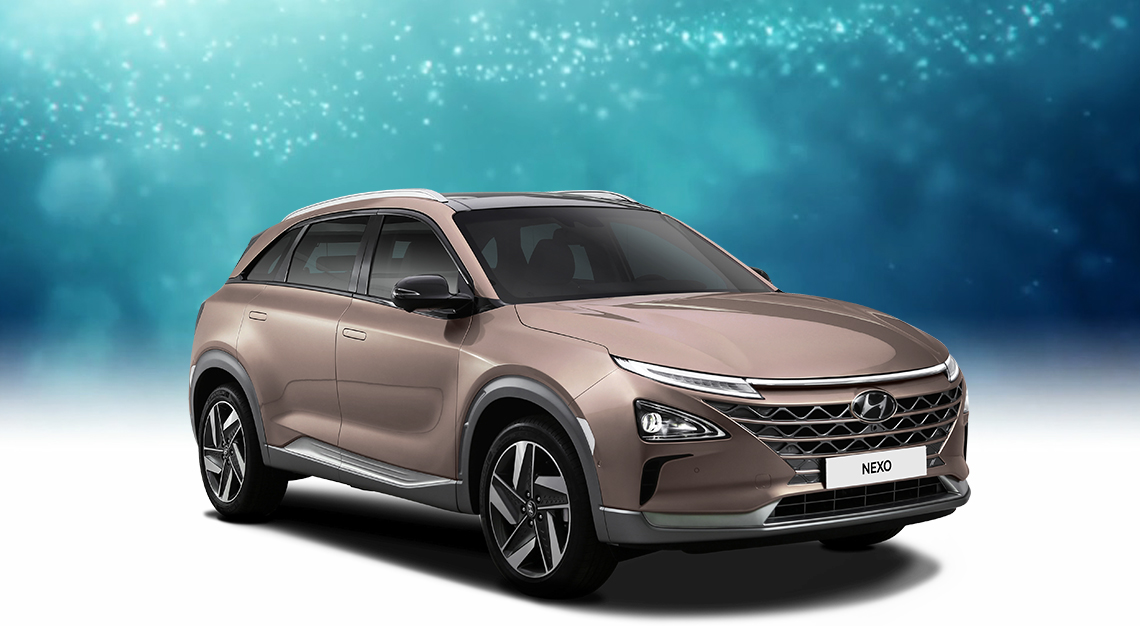 Vehicle Overview
The 2019 Hyundai Nexo Fuel Cell offers an ambitious new take on economic fuel-efficient vehicles. This vehicle is going to replace the Tucson FCEV, and the improvements to this vehicle are better than ever. The 2019 model year is shaping up to be an incredible year that will bring new, more environmentally-friendly enhancements to the Hyundai Nexo Fuel Cell. The vehicle uses hydrogen fuel cells for power, which makes it one of the most long-lasting electric vehicles on the road. Even more impressively, it only takes five minutes to charge.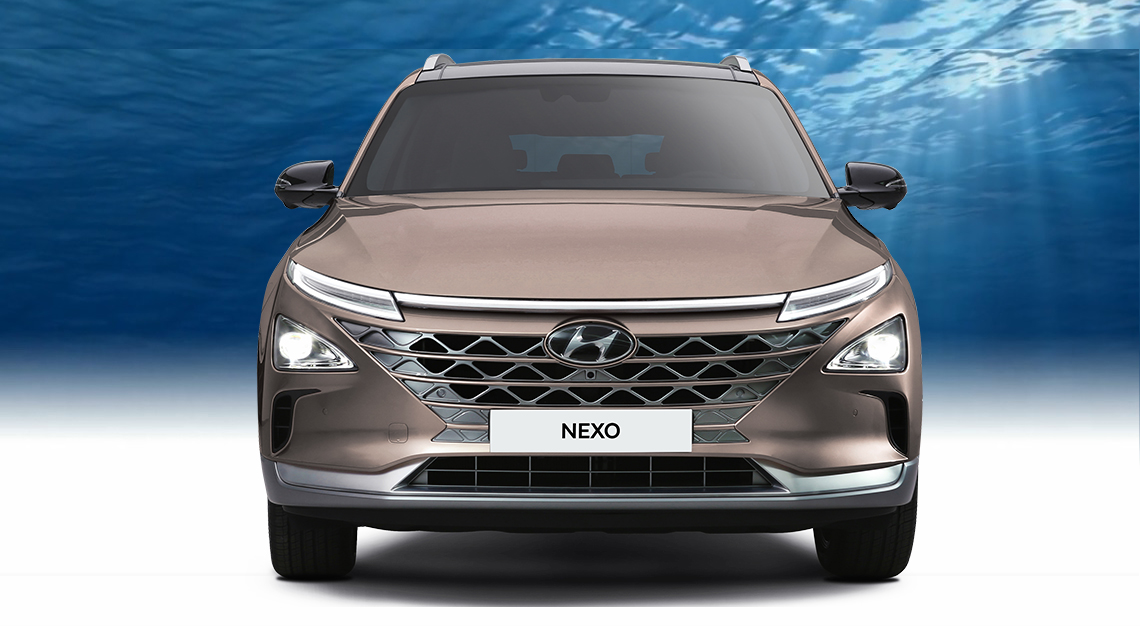 2019 Hyundai Nexo Fuel Cell's Exterior
The exterior of the 2019 Hyundai Nexo Fuel Cell is designed to be extremely aerodynamic. You'll love all of the additions to the 2019 model. The vehicle sports a four-door design that is capable of making it easier to access the cabin. Additionally, the Hyundai Nexo Fuel Cell is designed to provide you with an exceptional level of fluid motion and performance. This is the first dedicated hydrogen fuel-cell vehicle that is an SUV.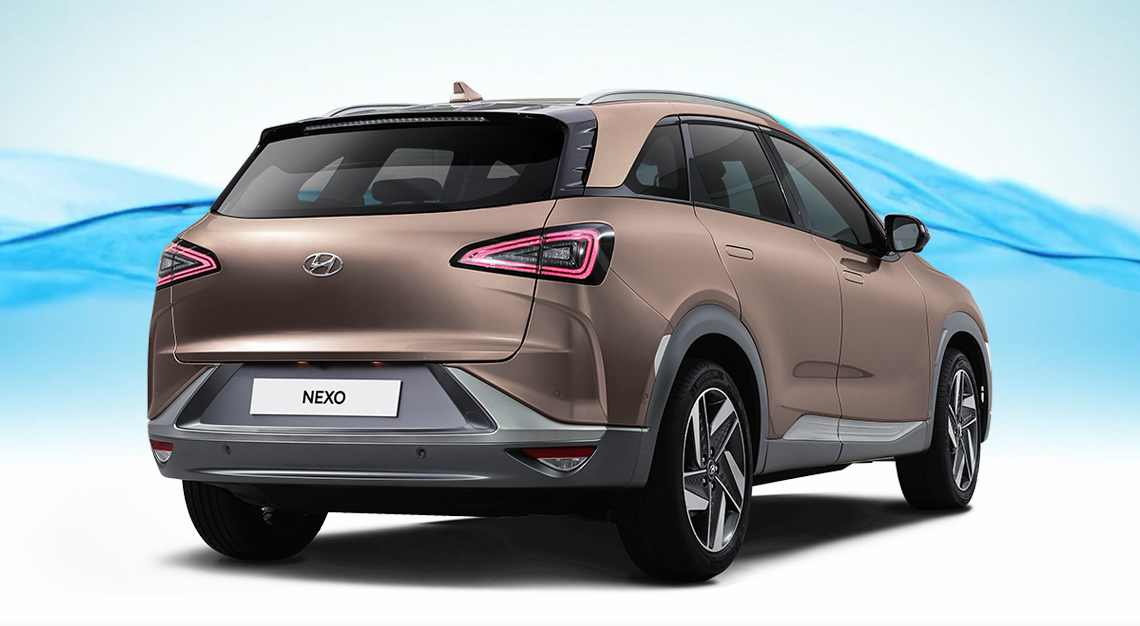 It offers an outstanding level of volume, and you'll love the incredible active security features and the exciting futuristic lines that make this vehicle more incredible than ever before. Come down and explore all of the incredible technology that went into the design of this vehicle, and when you give us a call, we can provide you with additional information on how you can take this vehicle home when it's available.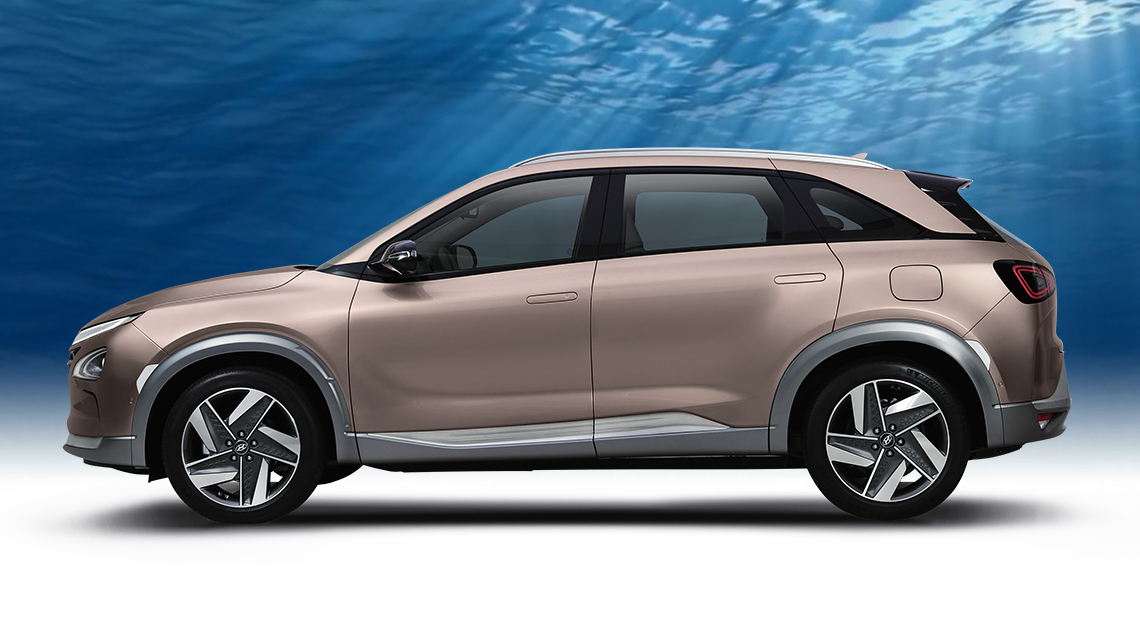 2019 Hyundai Nexo Fuel Cell's Interior
The interior of the new Hyundai is going to have many of the familiar features that you know and love. You'll get plush seating and an intuitive dashboard that puts your most important controls within arms reach. As you review this vehicle, you'll also discover the voice-activated system used for navigation and audio has been upgraded. You'll be able to more easily manage your entertainment options and get a host of new features. When it comes to storage space, you'll also have plenty of room to store all of your gear. The new design has moved the hydrogen storage tanks below the floor, which frees up more storage room for the vehicle. The vehicle may be small, but it still has plenty of seating with its four-door design and smart cabin storage features. Come down and explore this vehicle at Arapahoe Hyundai and find out how your Colorado dealer can help you get inside this vehicle today.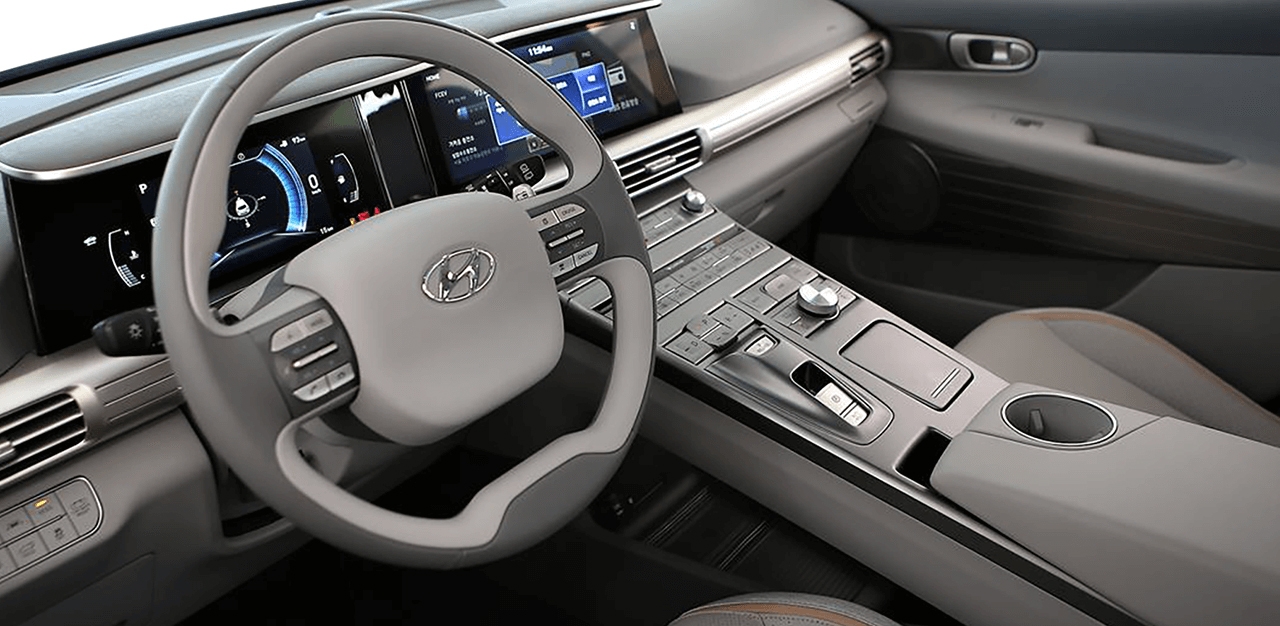 2019 Hyundai Nexo Fuel Cell's Mechanical
Hyundai has been increasing its production of electric vehicles. They plan to have a total of 18 by the year 2025. This review demonstrates that the manufacturer is making good strides to make good on their promise. The vehicle has combined the motor and fuel stack, which has decreased the mass from the Tucson by 18 percent. This also improves the efficiency of the car. You'll love the ballistic carbon-fiber-wrapped storage tanks that store 52.2 liters of hydrogen and gives the vehicle more power. Give Arapahoe Hyundai a call to find out more about this vehicle, and you'll be able to take this car home as soon as possible. Our Colorado dealer has some of the best options available in a car, and you'll love all of the incredible new features that this new electric vehicle will bring to your ride.
2019 Hyundai Nexo Fuel Cell's Powertrain
The 2019 Hyundai Nexo Fuel Cell features a new electric motor that uses a permanent-magnet type motor. This gives output ranging from the equivalent of 134 horsepower and 221 pound-feet of torque to 161 horsepower and 291 pound-feet of torque. That's incredible horsepower for any vehicle, and it's exceptionally notable for an electric SUV. It is also going to have better acceleration, and the vehicle will be able to go from 0-60 in nine seconds. The Tucson was rated at 12 seconds for comparison. The 2019 model has really amped up its game, and it is going to provide nearly 400 miles on a single charge. The Hyundai Nexo Fuel Cell is a vehicle that this planet needs, and you can be one of the first to take one home when you come down to our dealership and see our deals.
2019 Hyundai Nexo Fuel Cell's Safety
After reading our Hyundai review, come down to our dealership to talk with us about reserving this vehicle for yourself. The vehicle is designed to provide you with an incredible level of safety and security, and you'll love how well it works to give you a better overall driving experience. When you come down and see us, we can talk with you about the impressive safety features. It has blind spot monitoring, pre-frontal collision systems, an intelligent backup camera and you even have a way to see where your car is parked. All of these features combine with standard passive and active features to provide you with one of the best rides available on the road today. Come down and explore everything we have to offer, and find out how you can be one of the first to drive this vehicle off our lot.
If you're interested in this incredible new vehicle, then you need to contact Arapahoe Hyundai to discover how we can help you get the vehicle you want. Come down to our Colorado dealer to find the best rates and offers and get a fantastic financing package to help make your vehicle more affordable. We will work with your budget to help you get an incredible deal on an astonishing vehicle.
*Article for general informational purposes. For complete details, please contact the dealership.