View Inventory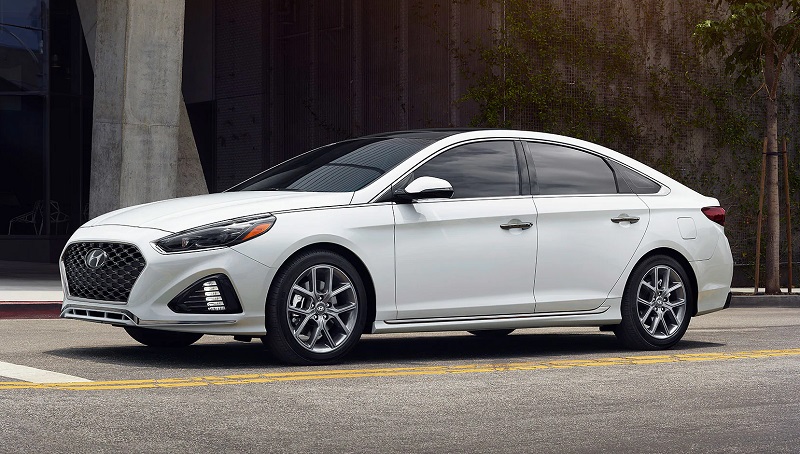 Vehicle Overview
Things are changing fast at Hyundai with the new release of the 2019 Hyundai Sonata. This new Sonata is particularly remarkable because it provides all sorts of different kinds of features that Hyundai has decided to offer to their customers, including the following: a higher level of mechanical refinement and a higher level of cabin quality. Well prepared to swallow the miles, this new Sonata is a car that delivers an excellent level of comfort. This incredible level of driving comfort will also allow all sorts of different types of drivers to easily envisage taking exceptionally long journeys without any fear of ever feeling uncomfortable while behind the wheel of this one of a kind automobile. Hyundai has also recently added an impressive new engine that is very fuel efficient and which furthermore makes the Sonata extremely fun to drive. So, an upgrade from the old 2018 Hyundai Sonta to a new Sonata is a logical choice.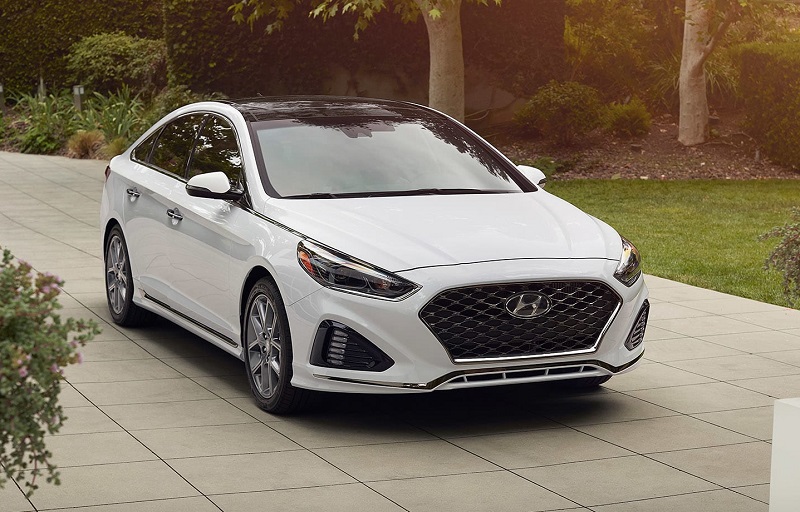 Exterior - 2019 Hyundai Sonata
If we compare the 2019 Hyundai Sonata vs 2018 Hyundai Sonta and concentrate on the appearance, we can see that the new Sonata is a much more attractive automobile than the older model of this car. Remember, the Sonata is not a new model from this manufacturer, however, and the 2019 Hyundai Sonata is the latest generation of automobiles to bear the Sonata name, the first Sonata having appeared in 1985. The new model of this Hyundai Sonata has a very pure and attractive profile while both its front and its rear sides can take advantage of the overall simplicity of this automobile without ever giving up a hint of aggressiveness.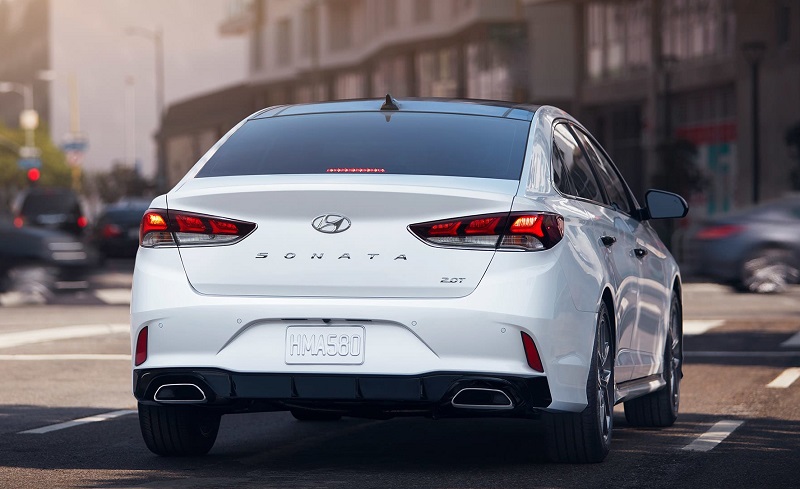 The tedious kind of style that most often characterized the Korean cars of yesteryear have here been thrown into oblivion because of all the upgrades that are presently offered by this new Sonata. Therefore, any way you look at it, you'll see that the new Sonata is better in every way imaginable when you compare it to the 2018 Hyundai Sonta. Since you are aware of a bit more on the subject of the groundbreaking Sonata, you might want to try to make plans to check out Arapahoe Hyundai in Centennial, a car dealership serving Centennial Denver Aurora Littleton. Arapahoe Hyundai is a business staffed by unequaled subject matter experts who are ready to perform just about everything they can to ensure that you're in a position to obtain a close up as well as personalized evaluation of this unique vehicle.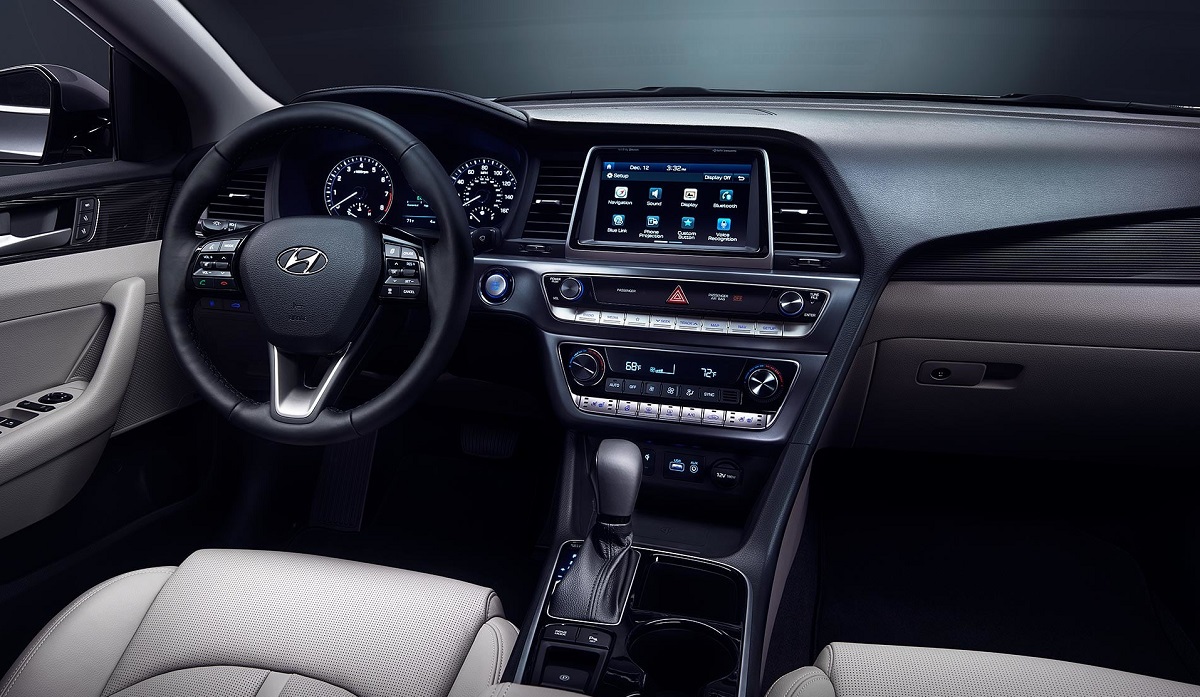 Interior - 2019 Hyundai Sonata
If we take some time to analyze the 2019 Hyundai Sonata vs 2018 Hyundai Sonta and we focus on the layout of the cabin, then we will be able to immediately understand that the upgraded Sonata offers a better cabin than the outdated interior provided by the last year's model. There is no doubt that the new Sonata's upgraded interior should help this automobile to sell well, and it is to be hoped that it will be marketed well to consolidate the growth of the Korean brand further. From the cruise control to the power sunroof, from the automatic climate control to the heated front seats or the upgraded reversing radar, nothing is missing. The dashboard is intuitive and clean, while the instrumentation panel features an enhanced layout instead of a traditional configuration. This layout is reminiscent of the instrumentation offered by a few of the most premium models available on the market today. A large number of pleasant surprises presently await you inside this cabin that has been made warmer via the use of some dark bluish grey and light grey materials that have replaced the uniform grey layout that has been adopted by many Hyundai brand products.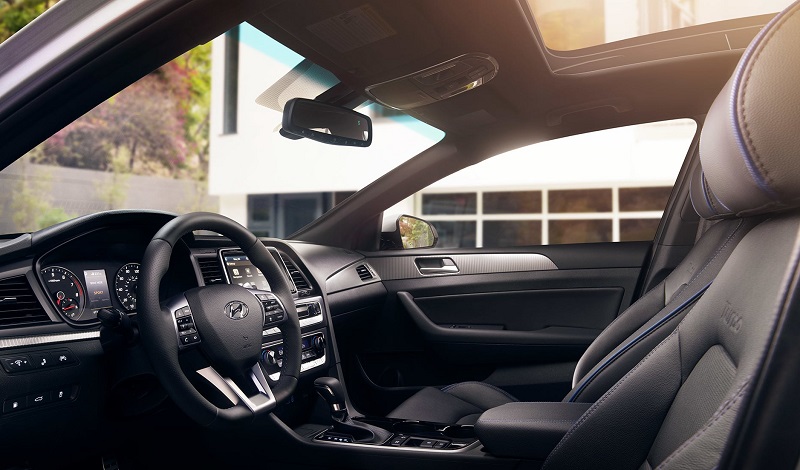 Mechanical - Hyundai Sonata specs in Centennial
The new Sonata moves with an amazingly out of this world level of vigor and this automobile can even react very quickly when overtaking other vehicles or when entering heavy traffic. The new Sonata respects the age-old Hyundai tradition, with its overall level of incredible size and its impressively high level of driving performance, but all of the upgrades for this automobile have also been done to help out car owners who have a large family. Sit behind the wheel and take a close look at the materials, the way that the car feels, and the overall assembly of this automobile. After looking at the other considerations, we can now see that this automobile has been focused on improving the driving experience because after all, it is the driving experience that counts the most until the fully autonomous cars take over the market.
Safety - 2019 Hyundai Sonata dealer
The safety equipment for the 2019 Hyundai Sonata includes the following: overhead airbags, side impact airbags, anti-lock brakes, front-impact airbags, a security system, stability control, knee airbags, and seatbelt pre-tensioners.
Conclusion
Now that you know some more about the new Sonata, you should make plans to visit Arapahoe Hyundai in Centennial, a dealership serving Centennial Denver Aurora Littleton. Arapahoe Hyundai is an organization staffed by consummate professionals that will do everything necessary to make sure that you're able to get an up close and personal look at this fantastic automobile.