View Inventory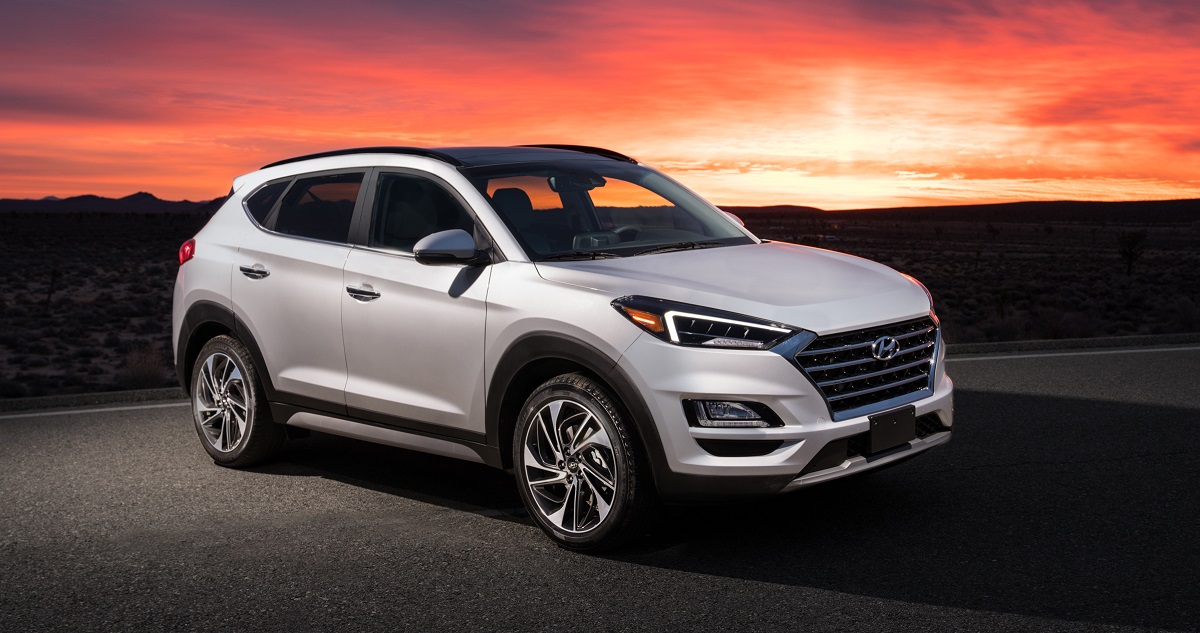 Vehicle Overview
Hyundai has an excellent motivation to update its famous Tucson, and its upgraded design may be the first buying motivation for many of their SUV customers. The acceleration response time of the new 2019 Hyundai Tucson is significantly improved, and the upgraded motor is also less hollow at low speed when compared with the 2018 Hyundai Tucson. The reliability of this one of a kind Hyundai automobile now reaches more than satisfactory levels. The verdict: The 2019 Hyundai Tucson has many beneficial qualities, and this is an automobile that shows off its amazing attributes the best when it is on an open road. Without completely revolutionizing its segment, the attractive new Tucson can rely on its beautiful appearance to seduce prospective buyers. The manufacturer seems to be aware of the high quality of this product, and Hyundai has also offered some very affordable prices for this new model when compared with the 2018 Hyundai Tucson.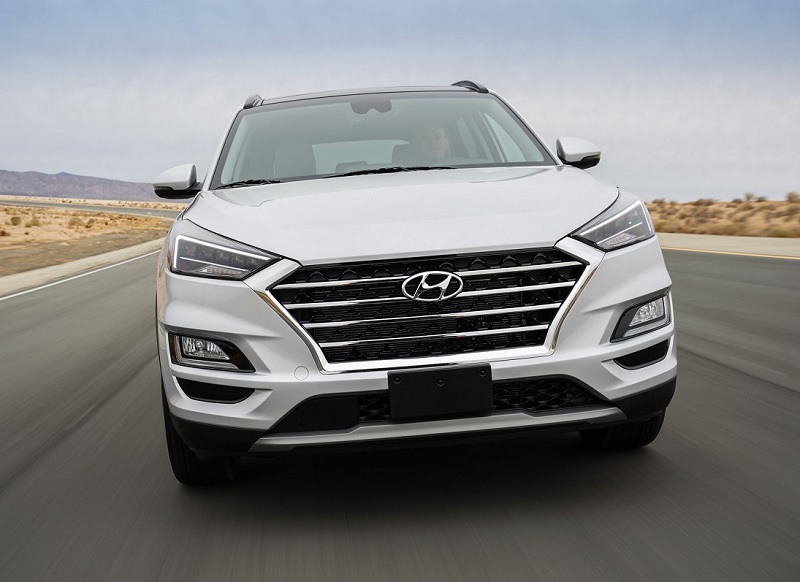 Exterior - 2019 Hyundai Tucson
If we make a comparison of the 2019 Hyundai Tucson vs 2018 Hyundai Tucson and we additionally zero in on the visual appeal, it is possible to notice that the brand new Tucson is an infinitely more eye-catching motor vehicle when compared with the 2018 version. The Tucson offers a very satisfying level of equipment for car owners, who will be able to benefit from a panoramic sunroof, a metallic paint job, or even 19+ rims for a more stylish appearance. This Tucson's rivals are much more expensive or do not offer the same level of amazing standard equipment. Regarding its dimensions, you should be aware that this Tucson is undoubtedly one of the most sizeable automobiles available in its segment. Hyundai, whose Tucson was one of the first precursors which ultimately led to the compact SUV market, now faces down its rivals with this updated automobile. The trademark Hyundai design is perfectly recognizable when you first look at this new Tucson. Hence, this vehicle offers a very sober and also rather amazingly dynamic design. The impressive aesthetics of this fantastic automobile also benefit from the metal grain underbody protectors and the chrome on the door handles, the grille, and on the bottom of the windows.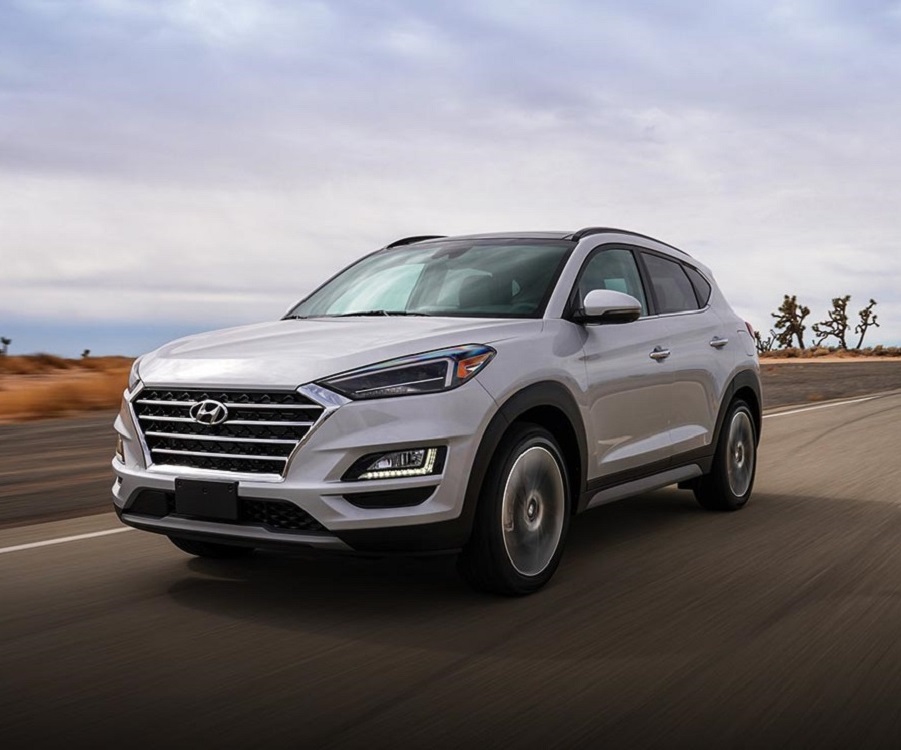 Interior - 2019 Hyundai Tucson
If we look at the 2019 Hyundai Tucson vs 2018 Hyundai Tucson, we can see the cabin of the 2019 Hyundai Tucson is better configured. On the other hand, you'll likely appreciate the speed of the navigation system, the ergonomics, and the wonderfully high definition display which will make it possible for a driver to enjoy the upgraded maps. With plenty of elbow room, head room, and even knee room, this Korean automobile is a real family car, with comfortable seats. Some elements such as the dashboard cover are soft and pleasant to the touch, and the lower parts of this car are covered with flattering plastics. The beige interior looks chic and warm. It's practical, the design of the cabin shows off a lot of originality, and the interior is fitted with impressive plastics that denote a fantastic level of overall quality. The Hyundai Tucson also stands out because of its infotainment system.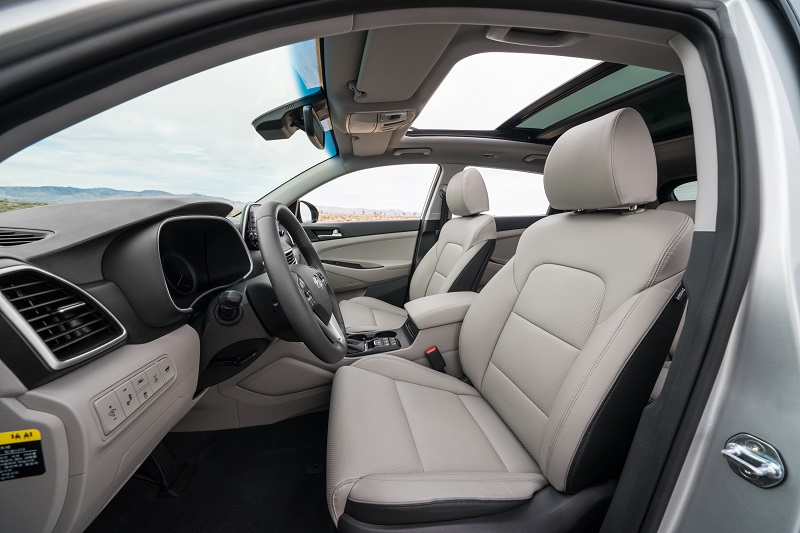 Mechanical - Hyundai Tucson specs in Centennial
Pushed to its limits, the SUV will show the power inherent to its architecture. The best way to test this automobile is on the beautiful roads of the countryside. This new Tucson can hug the road perfectly in all sorts of different weather conditions, and even if you encounter driving rain throughout your test drive, it will not cool your spirits. This one of a kind SUV is also frequently more appreciated for its ability to provide benefits for the whole family (and many car owners use this SUV to replace an old minivan). The steering, for its part, adjusts itself to suit the tastes of the driver. Presently, you most likely at this juncture grasp significantly more with regards to the fresh Tucson. Therefore, you might like to drop in on Arapahoe Hyundai in Centennial, an automotive dealership serving Centennial Denver Aurora Littleton.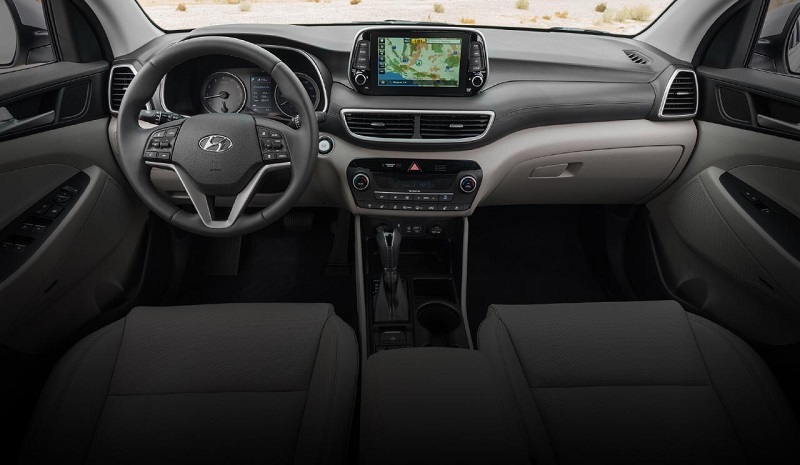 Safety - 2019 Hyundai Tucson dealer
This version also features a traditional level of equipment that you may expect at this level of automobile. The vehicle comes with the following: automatic lights, a rear parking assistance system, tinted rear windows, a rain sensor, an automatic day/night interior mirror, a dual-zone air conditioning system, and so on. This Tucson also comes with some surprising and exciting refinements, such as the following: heated front and rear seats, a reversing camera system, and a parking assistant. Also, this car has a lane support system, a color on-board computer, a must-have touch screen display with a navigation system (that comes with updates and a GPS), a speed limit recognition system, and various small cosmetic features.
Conclusion
At present, you probably now comprehend a little more about the novel Tucson, and you may want to go over to Arapahoe Hyundai in Centennial, a car lot serving Centennial Denver Aurora Littleton. Arapahoe Hyundai is an association run by experts, and they will surely take care of everything and confirm that you're allowed to attain a personalized inspection of this magnificent motor vehicle.