2019 Hyundai VELOSTER N | Denver CO
View Inventory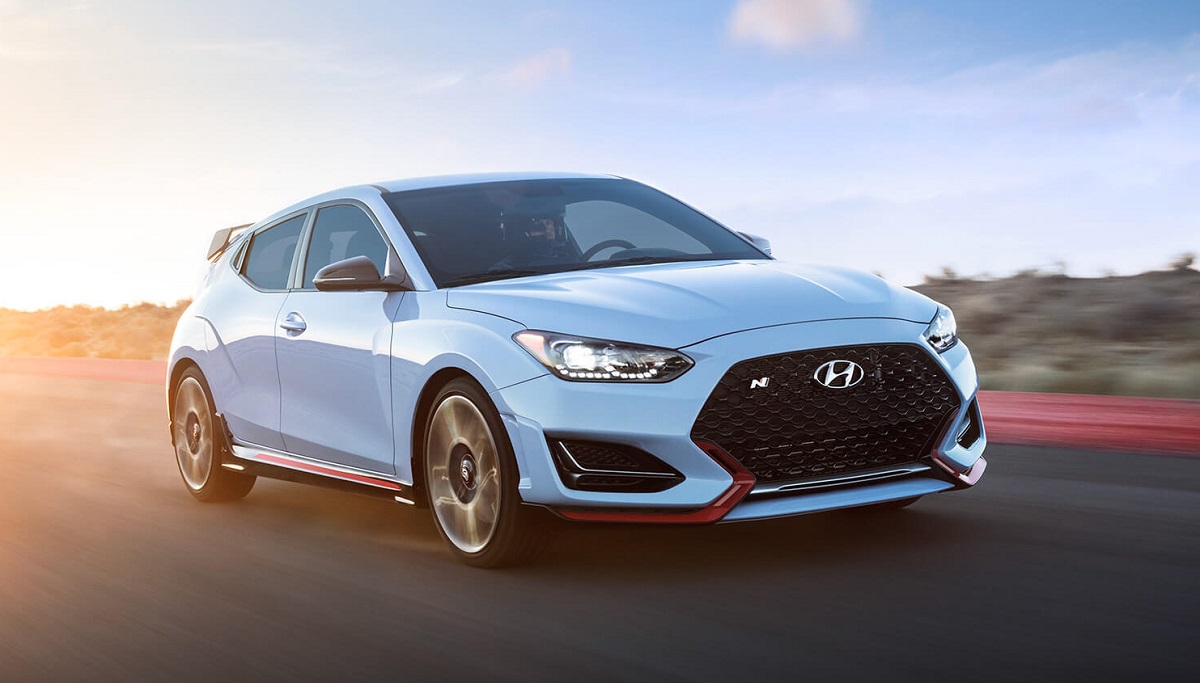 Vehicle Overview
Hyundai introduced the Veloster for the 2011 model year. Since then, it's become quite popular with everyday drivers and quite respected among automotive critics. It's perhaps never been known to generate much driving-or racing-excitement, but that all changed in January 2018 at the Detroit auto show when Hyundai revealed a U.S.-bound 2019 Hyundai VELOSTER N alongside the 2019 Kona EV and a number of other exciting vehicles.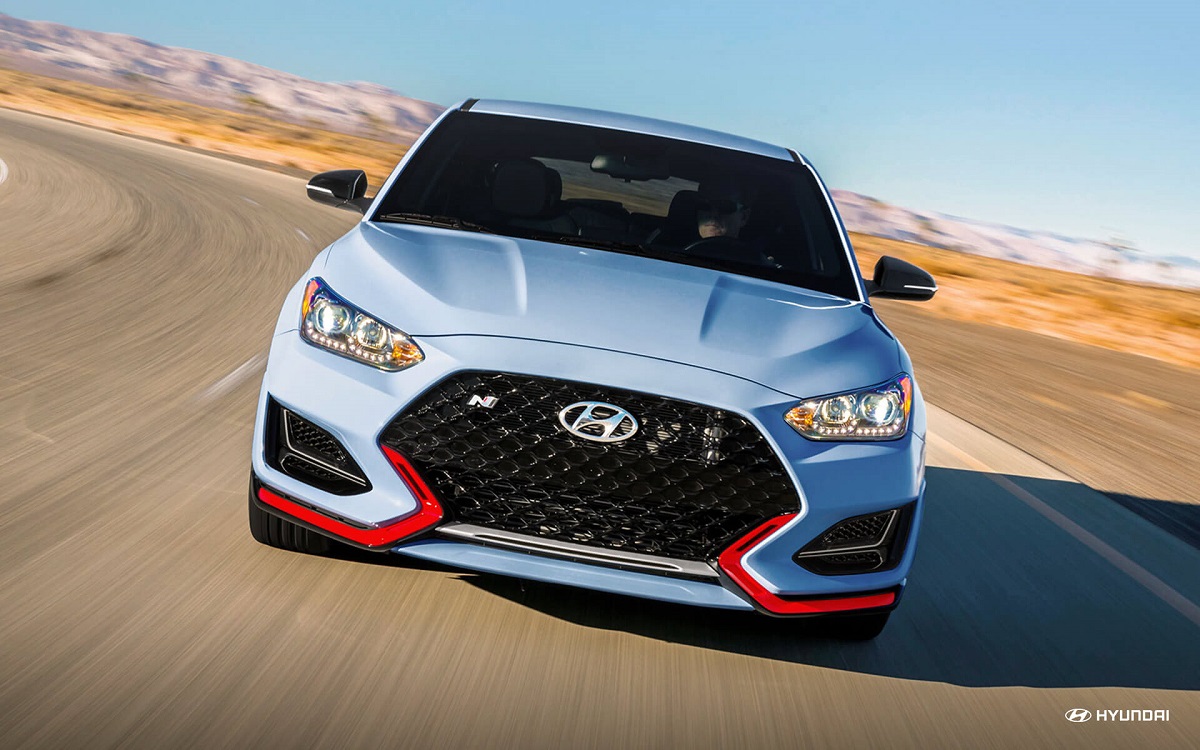 A Performance Sub-Brand
The VELOSTER N is a performance sub-brand. That means that while it's fundamentally a Veloster, Hyundai has designed it from the ground up with driving performance in mind. Hyundai hasn't been secretive about it either. Major and even minor outlets have been able to publish a Hyundai review or three about the VELOSTER N and the 2019 Kona EV thanks to Hyundai's forthrightness. Each 2019 model review so far has made it clear that the N is a hot hatch and will be a serious competitor to the Volkswagen GTI and Honda Civic Si and perhaps even the Golf R and Civic Type R.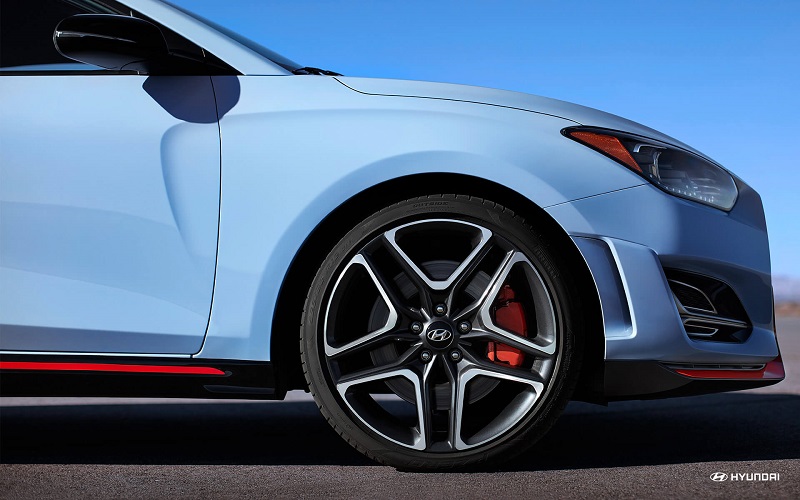 Under the Hood
What we know about the 2019 Hyundai VELOSTER N is that it will be available in the Denver area from Arapahoe Hyundai and other Hyundai dealers serving Centennial Denver Littleton Colorado. We also know that it will have a 2.0L inline-four engine that's paired with a six-speed manual transmission. This motor produces 275 horsepower and 260 pound-feet of torque. The Car & Driver 2019 model review points out that Europe-centric i30 N-which isn't U.S.-bound-features an optional performance package, which we would be about an 8-percent power boost or about 298 hp for the upgraded N.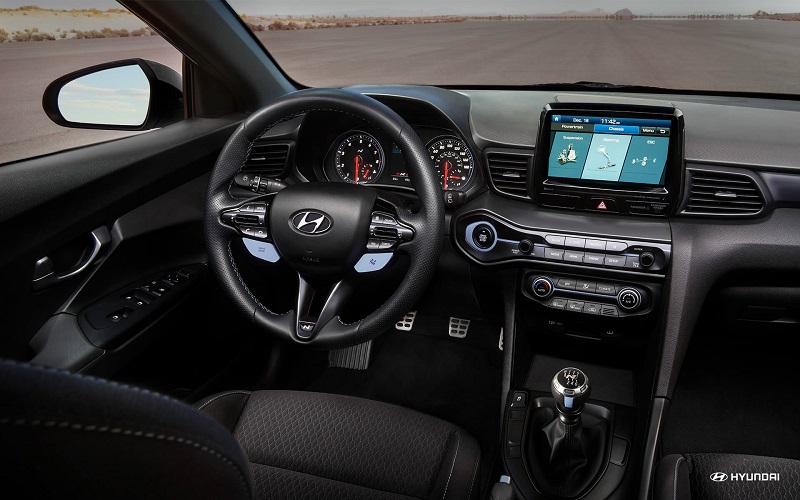 On-the-Road (and Track!) Performance
As expected, the VELOSTER N is a front-wheel-drive vehicle. As mentioned, power is delivered to the wheels via a six-speed manual transmission, and an electronic limited-slip differential will be available as an option. Almost every VELOSTER N Hyundai review has also listed performance features like automatic rev matching, variable exhaust and adaptive dampers. We've also learned that the 2019 Hyundai VELOSTER N will offer five distinct racing modes and-this is where things get interesting-one is calibrated specifically for the track!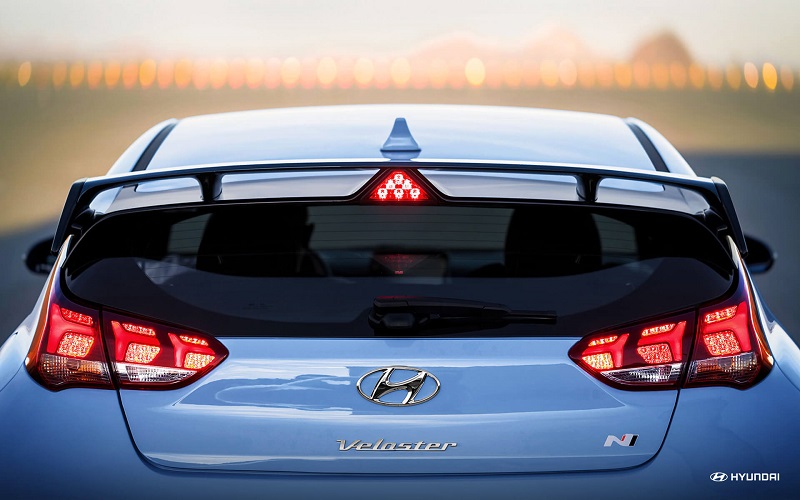 Oozes Style
The VELOSTER N oozes styles from every line and curve. One high-profile Hyundai review called it whimsical and another funky, and we think of it as serious business. It has a sportier chassis and more aggressive looks overall than the standard Veloster. Its asymmetrical three-door design is distinct, and it comes in Performance Blue paint as well as optional black, red and white paint jobs. The red trim on the front fascia and side skirts really pops, and there's an N badge in the grille to indicate its status as a performance model.
Tires and Wheels
When you choose your VELOSTER N at Arapahoe Hyundai or another dealer serving Centennial Denver Littleton Colorado, you'll have your choice of two distinct tire-and-wheel options. The base option is an 18-inch wheel that comes with the 225-series Michelin Pilot Super Sport, which is a performance tire. The upgrade option is a 19-inch wheel that comes with the 235-series Pirelli P Zero, which is also a performance tire but wider than the Michelins. There's also a brake option that applies to either tire-and-wheel set that puts bigger rotors at all four corners.
Gadgets Galore
One thing we know about Denver area drivers is that we love our gadgets, and the VELOSTER N is loaded on that front as well. There's no eschewing these in favor of a tight performance focus, and you'll be able to enjoy them when cruising around town and taking a Sunday drive. One 2019 model review points out that this includes a heads-up display as well as wireless device charging. There's a premium audio system with an external amp and a subwoofer, and a hands-free Bluetooth phone system means you never have to take your hands off the wheel.
Learn More About the VELOSTER N Hot Hatch Today
Hyundai fans around the U.S. and in the Denver area in particular are super-excited about the brand's hottest hatch ever. Heck, it'll be one of the hottest hatches on the road period, and it'll be available at Arapahoe Hyundai and other dealers serving Centennial Denver Littleton Colorado. Reach out today to learn more about the VELOSTER N and to get notified when new information becomes available.