2019 Hyundai Santa Fe vs 2019 Chevrolet Traverse - Centennial CO
View Inventory

Vehicle Overview
The midsize crossover market is one of the automotive industry's most competitive, and there are plenty of great choices available at Arapahoe Hyundai in Centennial Colorado. The 2019 Hyundai Santa Fe and the 2019 Chevrolet Traverse are two of the most notable options. Both come with a wide range of features and options, but the Santa Fe comes out on top for a variety of reasons as shown in the 2019 Hyundai Santa Fe vs 2019 Chevrolet Traverse comparison below.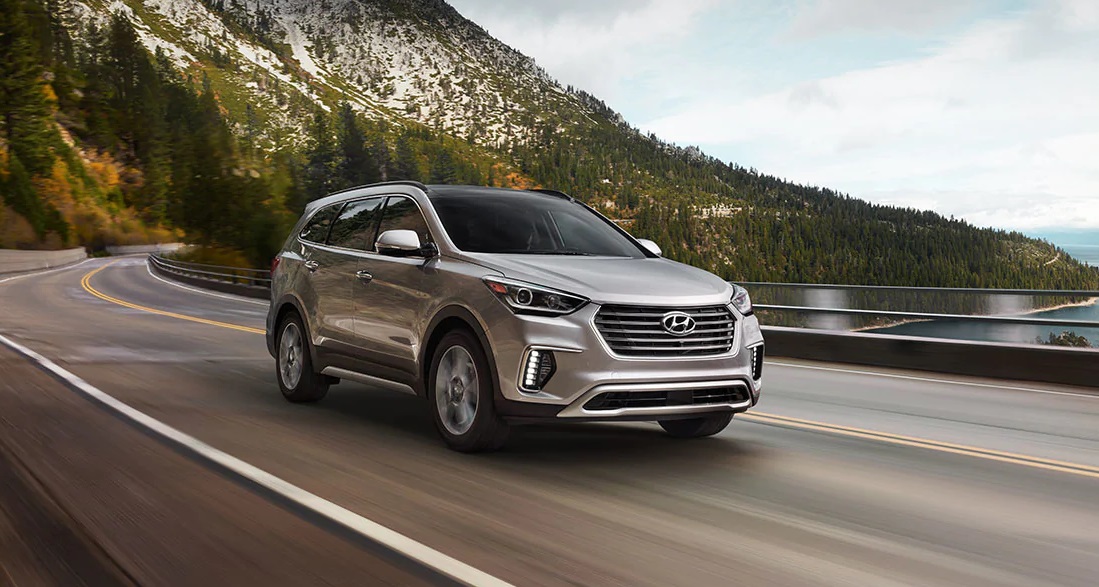 Exterior - 2019 Hyundai Santa Fe
The 2019 Hyundai Santa Fe has been fully redesigned. Its new, sharp look includes thinner headlights, pronounced body creases, a bolder grille, and much more. You'll find features such as 17" wheels, LED lights, and chrome grille accents. The Traverse's design is much less adventurous, with slimmer windows, a high beltline, and a sharply angled grille.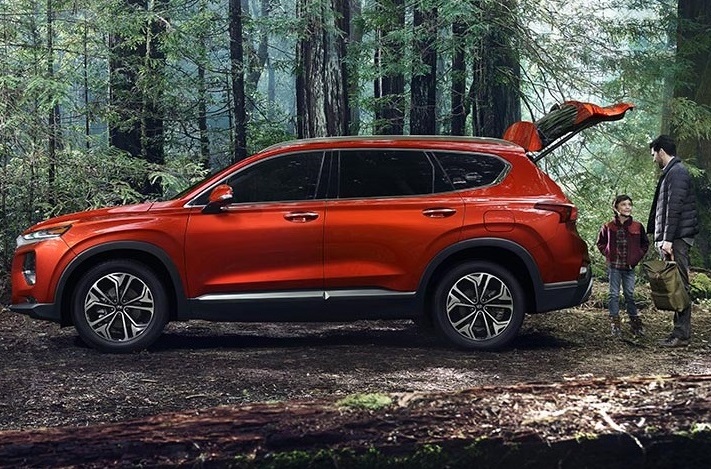 Interior - 2019 Hyundai Santa Fe in Centennial CO
The Santa Fe has one-third of an inch more frontal legroom and two inches of additional rear leg room when compared to the Traverse. The Santa Fe has a locking globe box to keep your valuables safer, while the Traverse has no locking storage option. The Santa Fe's towing capacity is significantly higher than that of the Traverse (5000 vs. 1500 lb). On the Santa Fe XL, the front windows open and close with just a push of a button, making it much more convenient at toll booths and drive-through windows. The Traverse's window switches must be held continuously to get the windows to close fully. On the Traverse High Country, Premier, RS, and LT, the front passenger's window won't close automatically.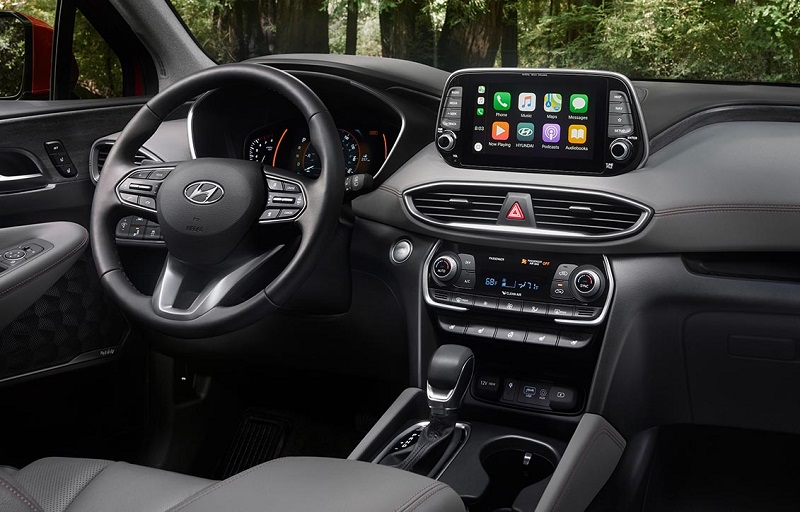 Mechanical - Hyundai Santa Fe specs in Centennial
The 3.3L DOHC V6 engine found in the 2019 Santa Fe produces 290 horsepower compared to the 2019 Chevrolet Traverse 2.0L four-cylinder's 255hp. To reduce fuel costs and make it easier to purchase fuel, the Santa Fe runs just fine on regular unleaded. However, the Traverse's higher trims require premium fuel for optimal efficiency; as we all know, premium fuel can get expensive. The Santa Fe stops significantly shorter than the Chevrolet Traverse. In 60-0 mph testing, the Santa Fe stopped in 116 feet, while the Traverse took 135 feet to come to a stop. The Santa Fe's standard tires offer better handling due to their 60-series profile. The low height-to-width ratio provides a much stiffer sidewall than the 65-series tires found on the Chevrolet Traverse. On the Santa Fe XL, you'll find standard rear and front gas shocks, which give you better control on rough roads. Unfortunately, gas shocks aren't an option on the 2019 Traverse. For increased maneuverability, the Santa Fe's turning radius is a bit over two feet tighter than that of the Traverse.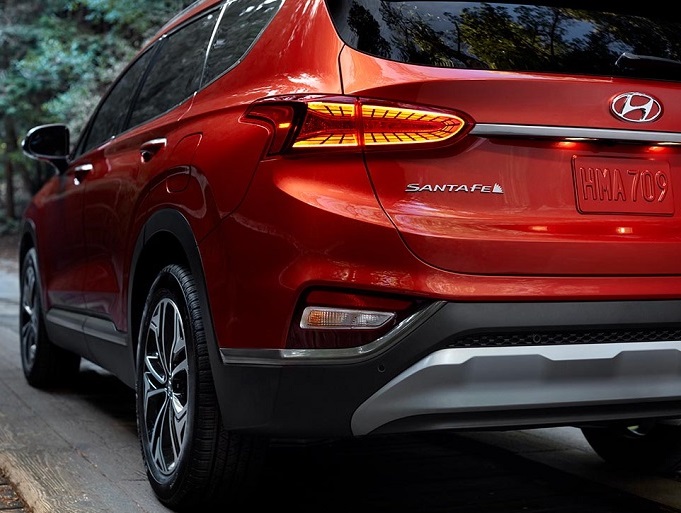 Safety - 2019 Hyundai Santa Fe dealer
For additional safety, the 2019 Santa Fe's front shoulder belts can be adjusted to accommodate passengers and drivers of different heights. With a better safety belt fit, you'll prevent injuries; with more comfort, your passengers are more likely to buckle up. The 2019 Traverse isn't available with adjustable front shoulder belts. Both vehicles have standard passenger and driver front airbags, as well as front-wheel drive, all-wheel ABS, stability and traction control, a backup camera, optional AWD, blind spot monitoring, rear cross traffic alert, and daytime running lights, among other features. The IIHS rated the Santa Fe XL a Top Safety Pick+ for 2018; as of the time of this review, the Traverse hasn't yet received a rating.
When you're looking for a capable midsize crossover utility vehicle, the Hyundai Santa Fe and the Chevrolet Traverse are two of your safest bets. Both vehicles offer great features and outstanding reliability, but we believe the Santa Fe is the better choice for most drivers. Call us for more information on our sales and leasing specials, visit us online, or stop by our Arapahoe Hyundai showroom in Centennial Colorado today to compare the 2019 Hyundai Santa Fe vs 2019 Chevrolet Traverse in person.