New Hyundai 2020 Hyundai Elantra vs 2020 Toyota Corolla in Centennial CO For Sale near Denver l Centennial CO
2020 Hyundai Elantra vs 2020 Toyota Corolla in Centennial CO
View Inventory


Vehicle Overview
There are some exciting new changes to the 2020 Hyundai Elantra, but that's not the biggest news. The biggest news is just how far ahead of the 2020 Toyota Corolla that the Elantra really is. On just about every facet of design and functionality, the 2020 Hyundai Elantra comes out the winner. Here at Arapahoe Hyundai, we invite you to learn more about both models in our 2020 Hyundai Elantra vs 2020 Toyota Corolla comparison. It's information serving Centennial Denver Littleton with the specs you need to buy smart. Join Arapahoe Hyundai as we explain all the ways the Elantra jets ahead of the competition this year.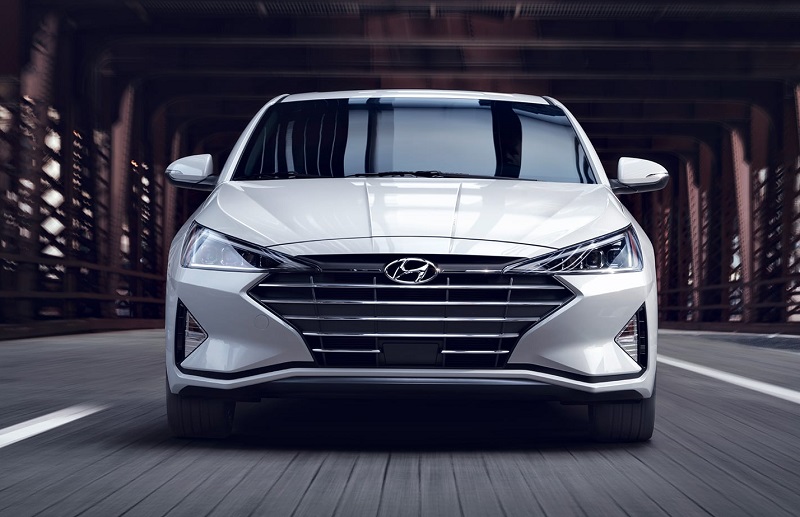 Performance – 2020 Hyundai Elantra
Of all the categories we'll review here today, it's performance that stands out the most. The base model Elantra features 147 horsepower versus only 139 horsepower for the Corolla base model. How much difference does that make? Well, a lot. Your additional horses on the base Elantra makes it the far better purchase. If you upgrade to the Sport trim of Elantra, you can even get a 201 horsepower engine, far better than the most powerful Corolla engine that nets you only 169 horsepower. If you want a vehicle with some spirit to it, something that really revs when you need it to, the Elantra is a far better choice than the underpowered 2020 Toyota Corolla. This is essentially no contest here.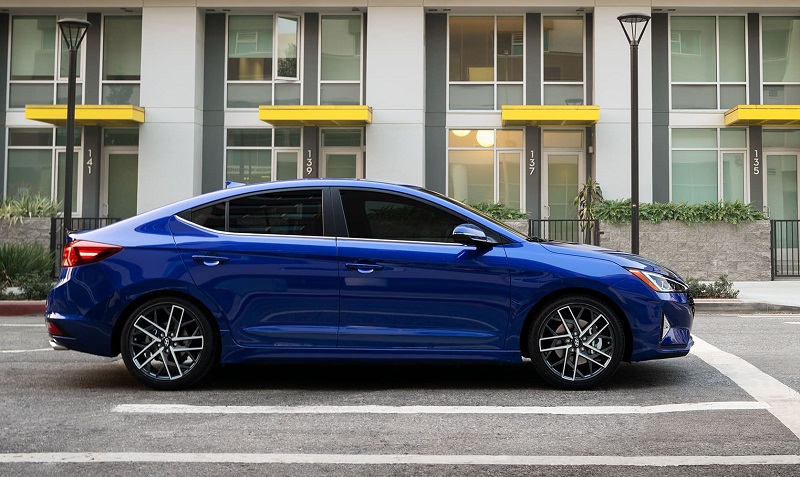 Interior – 2020 Hyundai Elantra in Centennial CO
The Elantra interior is roomier than the Corolla's interior. In fact, you're going to feel the pinch not just in passenger space. With only 13.1 cubic feet of cargo capacity in the Corolla, you don't really have the freedom to take your gear with you when you go, even if you only have a small amount of gear. The Elantra's 14.4 cubic feet is far more typical in the class, and it gives you that bit of extra space to really have the freedom to get out and go. Interior amenities and upholstery is much nicer on the Elantra as well. The Limited is your most refined trim, with a premium 8-speaker Infinity audio system and leather upholstery. It's one of those interiors where you can really feel like you've made it in life. Upscale and still practical, it features wireless device charging as well, so if you're a very connected person on the go, the Elantra is a perfect match for you.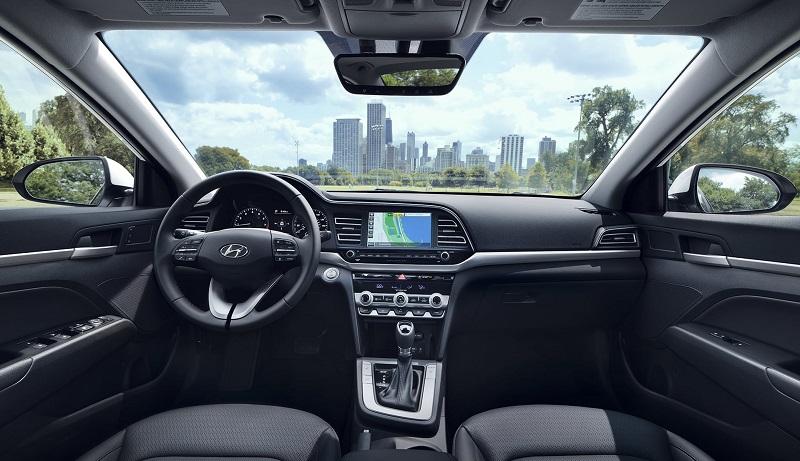 Safety – Hyundai Elantra in Centennial
While the Toyota Corolla has a few of today's most advanced features, they don't offer up these features as standard. You really have to upgrade to a higher trim level and pay for those features, and the folks here don't believe you should have to pay too much to get safety features that should be standard. Some of our favorite safety features on the new Elantra include Driver Attention Warning, Forward-Collision Avoidance Assist, and a wonderful blind spot monitor that is responsive and keeps you and your family safe and sound.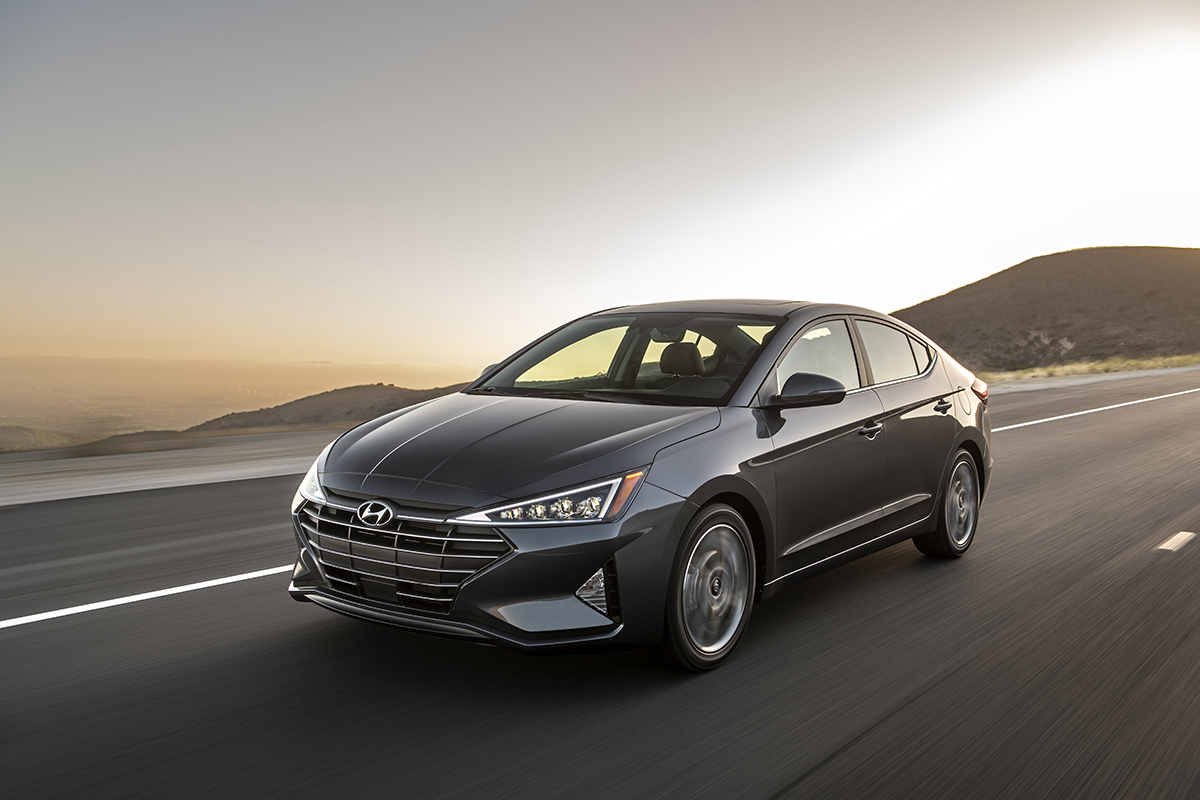 What we look at when we analyze safety features on a vehicle is not just the driver-assist features. The Elantra has a much safer design and build, too, with more solid physical features that make you safer in the event of a collision. Your visibility in the cabin is higher than in the Corolla, meaning it's easier for the driver to keep things safe because they're more aware of their surroundings. A great rearview camera has dynamic guidelines as well, helping you in rough parking situations and guiding you to your perfect spot.
Winner – Hyundai Elantra in Centennial CO
This wasn't much of a contest, but we'll go ahead and announce a winner: the Elantra! This beautifully sculpted sedan is a brand new creation this year, bringing its A-game and out-classing the Corolla in nearly every way. It's also shockingly affordable when you consider the amazing features you get with it. As a fuel efficient sedan, the Elantra stands out from the Corolla in almost every way, and we'll make sure to keep the sales ongoing this year so that you can get the best price on the 2020 Elantra. It's well worth the money.
Test Drive Today – 2020 Hyundai Elantra dealer
It is our honor to continue serving Centennial Denver Littleton shoppers with a host of Elantra specials this year. You can start your financing application online today and get pre-approved for the 2020 Elantra. Before you buy, though, we cordially invite you to stop by for a test drive. You can call today to schedule or simply pop in whenever it's right for you. Our team is always here eager to serve our loyal customers. We feel like the Elantra is one of the best purchases outright in its class. It comes in a slew of different trims that match every need, want, and budget in America. Instead of settling for the first sedan you see this year, make sure to test drive an Elantra!
We appreciate your interest in our inventory, and apologize we do not have model details displaying on the website at this time. Please fill the form out below and our team will quickly respond, or, please call us at (877) 585-4429 for more information.