New Hyundai 2020 Hyundai Palisade vs 2020 Toyota Highlander in Centennial CO For Sale near Denver l Centennial CO
2020 Hyundai Palisade vs 2020 Toyota Highlander in Centennial CO
View Inventory


Vehicle Overview
The 2020 Hyundai Palisade is carrying on a long legacy here of dominance in its class. As a big, three-row SUV, it's built to dominate the competition, and that's exactly what it does. When pitted against the 2020 Toyota Highlander, the 2020 Hyundai Palisade shines. Arapahoe Hyundai is serving Centennial Denver Littleton with a full on review of both vehicles, showing you just why most people are selecting the Palisade in this comparison. We'll select three areas of importance to compare these models to in our 2020 Hyundai Palisade vs 2020 Toyota Highlander review and then pick a clear winner.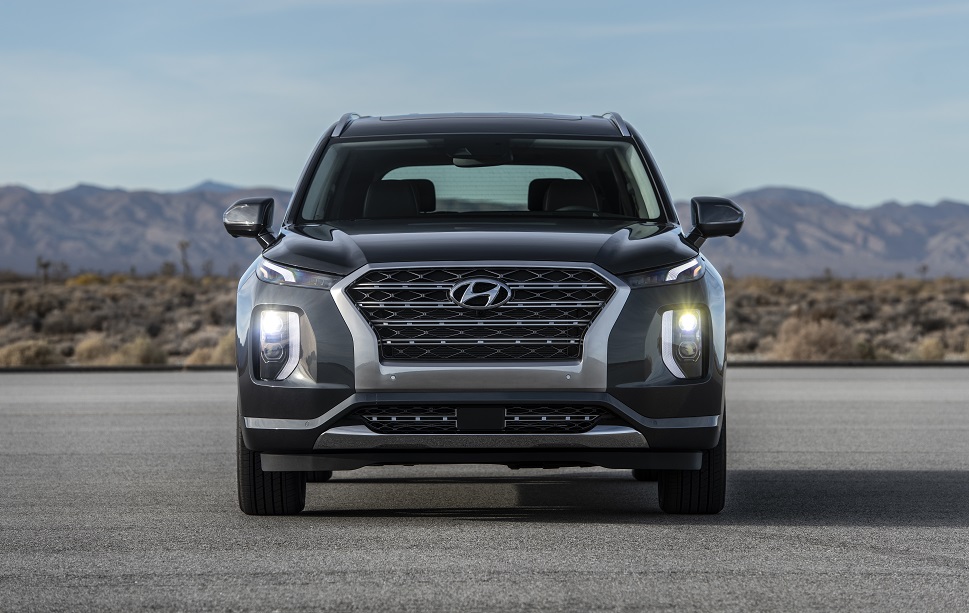 Technology – 2020 Hyundai Palisade
While we admit that the Highlander does have a huge touchscreen interface – 12.3″ display – it's clunky. It doesn't really maximize its use of screen real estate and the platform it uses comes across as dated and sometimes difficult to learn. We'd much prefer the still very large 10.25″ touchscreen infotainment system that Hyundai installs. Not only is it huge in its own right, but it uses every bit of its screen space to really dish out the entertainment and navigation features it has to offer. Its platforms and implementation is just better executed than the Highlander's touchscreen.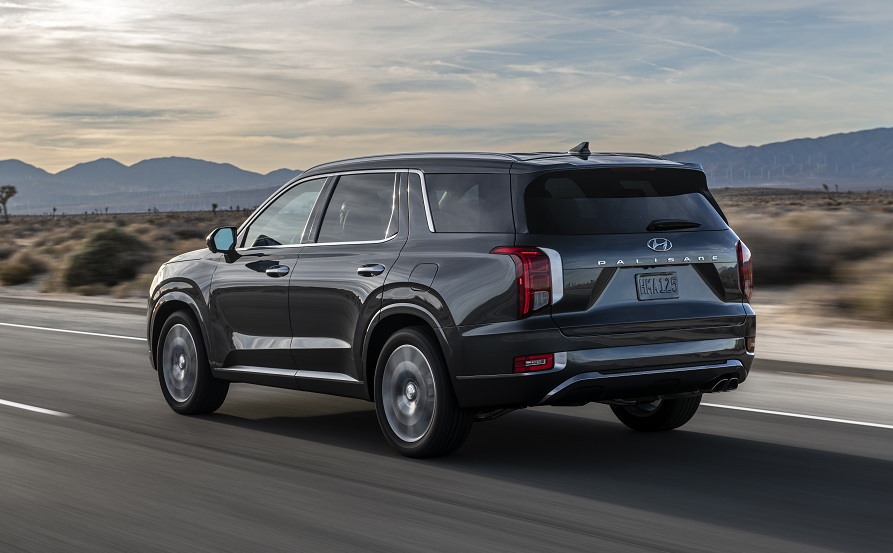 Interior – 2020 Hyundai Palisade in Centennial CO
If you're buying a big SUV, you're likely buying somewhat because you have a larger family and really need the space to breathe and feel at home inside your SUV. The Palisade is the much "homier" of the two vehicles. With many padded materials on the interior and Nappa leather upholstery, the Palisade is very much a rolling palace for your family. Toyota's Highlander, on the other hand, throws in far too many hard touch plastics to feel like a home. In fact, depending on how much you move around your vehicle, the Highlander can be very uncomfortable. Not so for the Palisade. This is one gentle giant that's pleasant to ride in.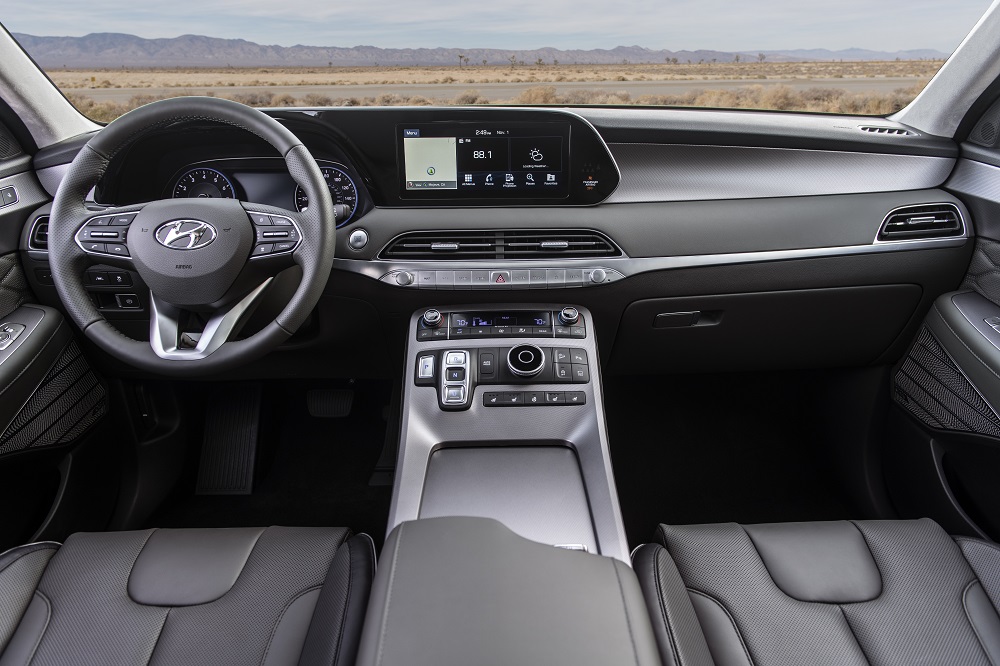 Cargo Capacity – Hyundai Palisade specs in Centennial
The Palisade wins out here with no problem. The second row is nicely done, and because of that, you get 22.9 cubic feet of cargo capacity behind the second row. There's a nicely done area for in-cabin storage, too, that really lets you get the most out of your Palisade real estate. The 18.7 cubic feet of cargo capacity behind the Highlander's second row seating falls woefully short of the Palisade and just about every other vehicle in its class, and sadly, because of that, it can be a difficult chore to drive and use on a daily basis.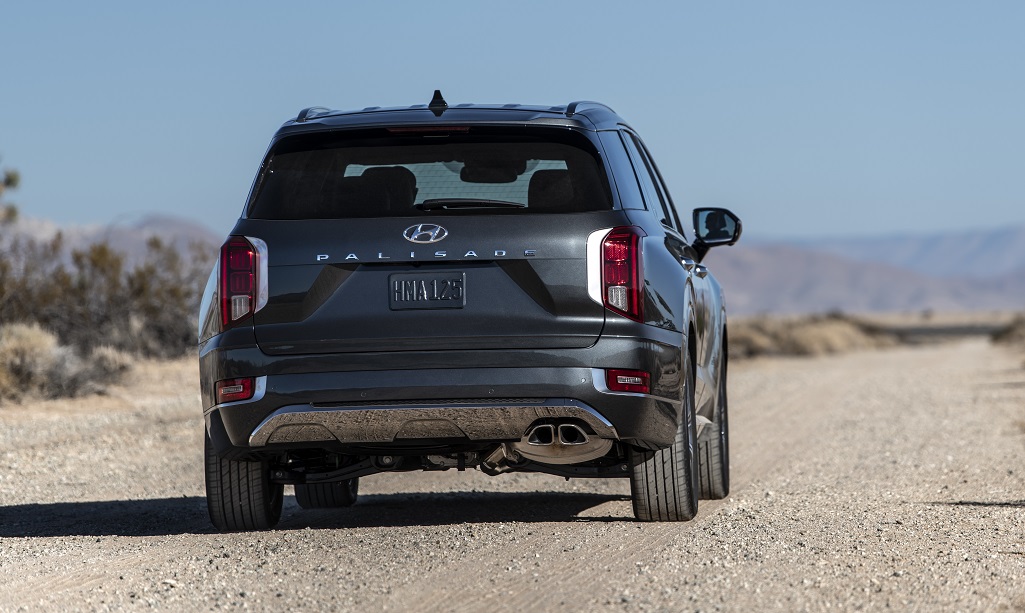 We don't judge any vehicle on just this count. Passenger volume matters as well, and the other little intangibles matter, too. We admit that the Highlander may be okay for some folks on other counts, but the lack of cargo capacity behind the second row is a true problem for the brand. Toyota really should fix this for next year if it hopes to seriously compete against the Palisade.
Winner – Hyundai Palisade in Centennial CO
The Palisade is our clear winner this year. We don't often have a clear winner, as there are usually very evenly matched vehicles here, but we can honestly say that if you want a true blue great family SUV, the Palisade is your answer. There's almost nothing that isn't lovable and useful about it. This year's trims include the SE, SEL, and Limited. Big time additions have been added to its portfolio in 2020, including ambient lighting, an awesome 12-speak Harmon Kardon audio system, and premium leather upholstery, to name just a few of the features you're going to love. It's just simply nicer than the Highlander.
Test Drive Today – 2020 Hyundai Palisade dealer
Arapahoe Hyundai is pleased to be serving Centennial Denver Littleton customers with great deals on the Palisade all year long. We want you to feel like you got the best deal possible, and we're more than willing to shell out incentives to make that happened! We invite you to test drive the new Palisade today. Just pick out your favorite trim, get a free quote, see if it's in your future, and then call to schedule your test drive. We know that once you slip into the new Palisade, you're going to want to take this one home with you forever. It's one of our favorite vehicles to interact with and one of the vehicles that almost every family we work with truly loves with no qualms.
We appreciate your interest in our inventory, and apologize we do not have model details displaying on the website at this time. Please fill the form out below and our team will quickly respond, or, please call us at (877) 585-4429 for more information.