New Hyundai 2020 Hyundai Tucson vs 2020 Toyota RAV4 in Centennial CO For Sale near Denver l Centennial CO
2020 Hyundai Tucson vs 2020 Toyota RAV4 in Centennial CO
View Inventory


Vehicle Overview
The 2020 Hyundai Tucson is one of the most reliable, comfortable family SUVs in the world right now, but does it have what it takes to go head-to-head with the 2020 Toyota RAV4? That's the question of the day here at Arapahoe Hyundai, here serving Centennial Denver Littleton with a 2020 Hyundai Tucson vs 2020 Toyota RAV4 comparison so that you can shop more wisely. If you have to take one of these SUVs home today, we suggest you grab a 2020 Hyundai Tucson from Arapahoe Hyundai today! Why? Let's get to the heart of the matter.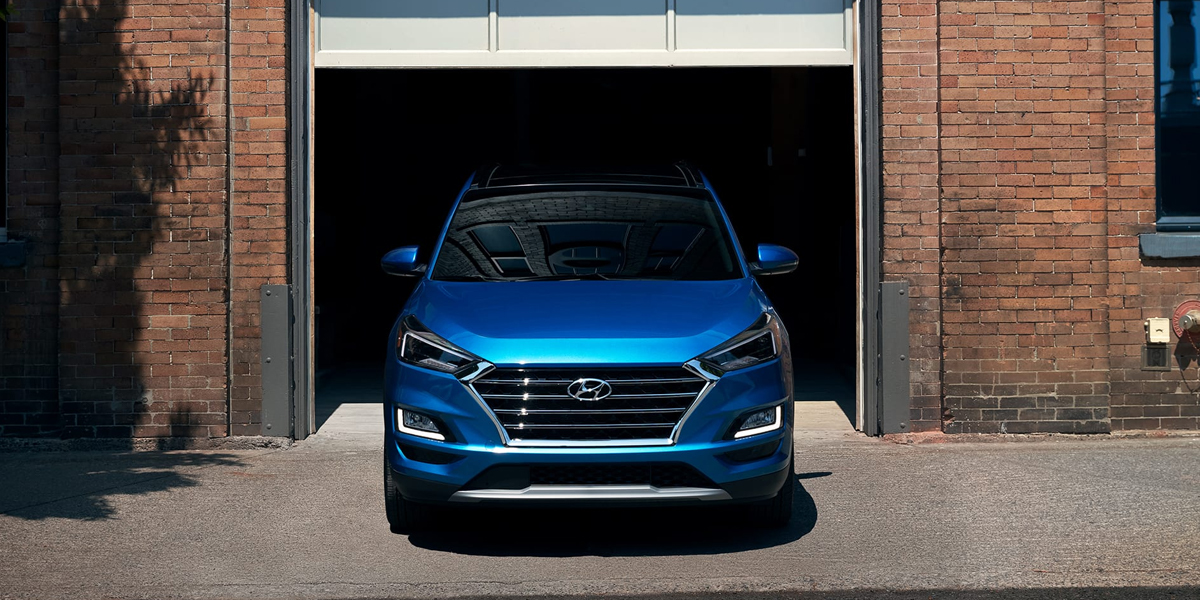 Exterior – 2020 Hyundai Tucson
Both of these vehicles have nice exterior features. For example, both high end model trims get LED headlights, standard fog lights, puddle lights, and roof rails. Underbody protection and a hands-free power liftgate are also in the works. However, the RAV4 is looking a little off for the 2020 season, with an almost hatchback body style that is ridiculously front heavy to the point of detracting from the rest of the SUV's style. Your more uniform and flowing design on the Tucson is by far more attractive here.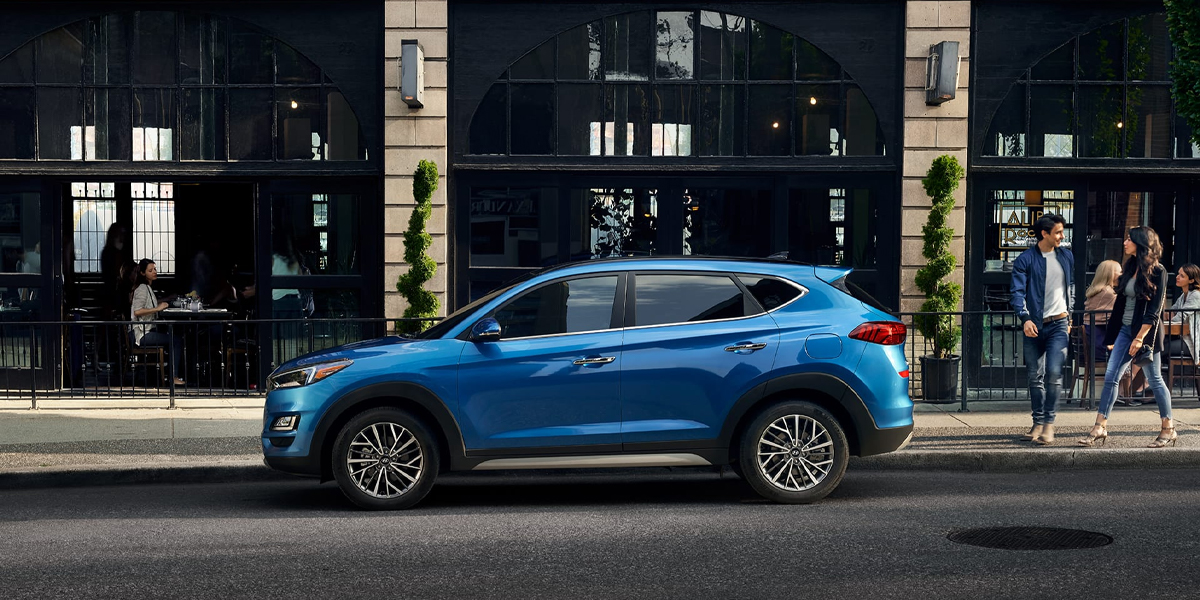 Your RAV4's front area and grill almost seem to explode at the headlights, creating a mess that's much larger than the rest of the vehicle. Not so with your Tucson. Its minimalism style doesn't try too hard here, and in the end, you get a much more upscale looking Tucson. We just don't like the look of the new RAV4, and many people have agreed with us here. What happened Toyota?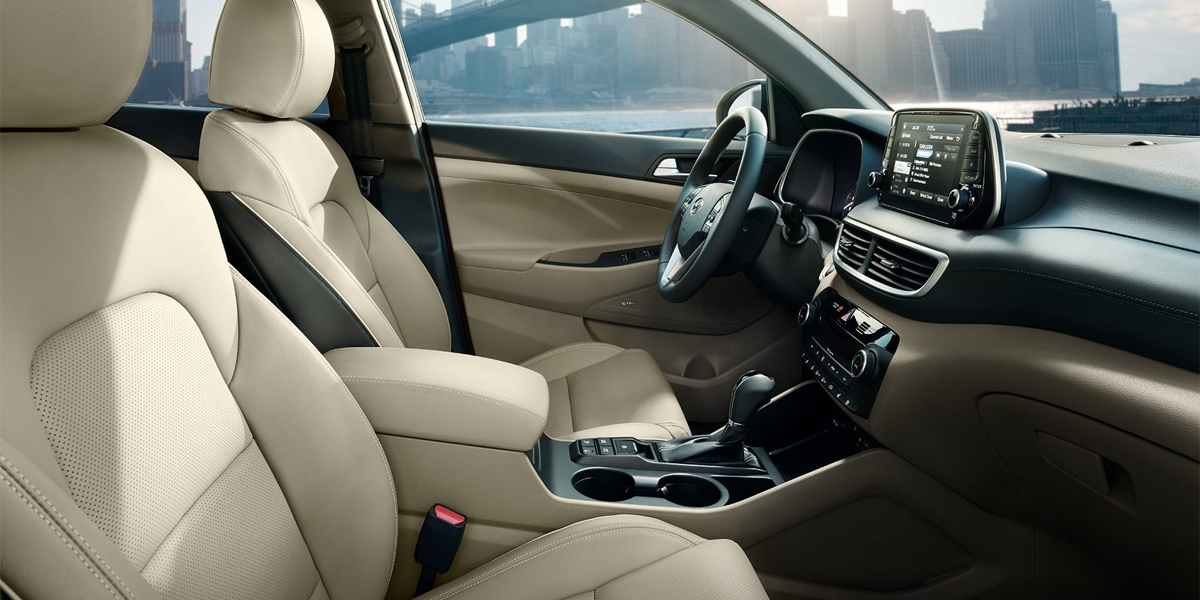 Interior – 2020 Hyundai Tucson in Centennial CO
The interior of the Tucson is our choice in this comparison. Your 2020 Toyota RAV4 is severely short on cargo capacity, clocking in with just 98.9 cubic feet of cargo capacity. Compare that to the liberal 102.2 cubic feet of space in the Tucson. If you have children or teenagers and/or live a very active lifestyle that includes lots of daily gear, then you can't afford not to opt for the Tucson in this situation. The RAV4 is punishingly cramped and lacking in areas for you to take your gear with you when you go. In the meantime, the Tucson offers a roomy, well organized design on the interior, along with plush seating and soft touch door panels and dash for a cozy feeling. Your RAV4 has far too many hard plastics in its interior design to be a contender here.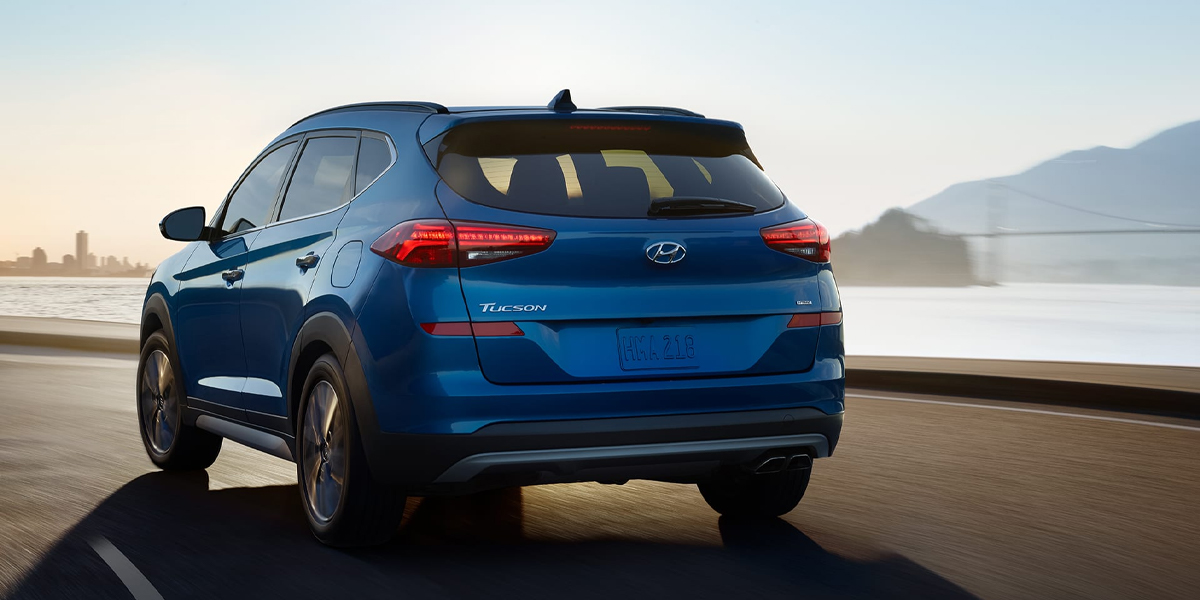 Extras – Hyundai Tucson specs in Centennial
The Tucson offers up an iPod and iPhone connection that the RAV4 leaves out, and that's inexcusable in an era where people are so reliant on their technology. We also notice that the legroom and hip room in the front and rear are greater for the Tucson than the RAV4, and that's going to be a big deciding factor here for taller passengers and/or driver. You want to be able to really stretch out and enjoy the scenery in your family SUV. The RAV4 remains as cramped on passenger room as it is on cargo capacity. More people will be able to get cozy in the Tucson as well, thanks to a greater number of power adjustable options on the front driver and passenger seating. If you want a ride you can stretch out in, that you can really relish, then the Tucson is your best choice here.
Winner – Hyundai Tucson in Centennial CO
The 2020 Tucson has won this match-up, but it's for so many other intangible things here that we couldn't go into it. The model gets a powerful powertrain this year, too, with a 181 horsepower boost that's really pleasant to feel. Great exterior features like 19-inch wheels and LED headlights are the strengths of the Tucson Sport, and then the Ultimate gets full leather upholstery and outstanding features like 8-inch touchscreen infotainment system with navigation. Other safety features include adaptive cruise control and a 360-degree parking camera that is very handy. There's just so much to love about the new Tucson. We hope you'll contact us to learn more.
Test Drive Today – 2020 Hyundai Tucson dealer
Our dealership will be serving Centennial Denver Littleton customers with a wide variety of specials and deals on the new Tucson this year. Don't miss out on your chance to own it for less! Call us today to schedule a test drive of the 2020 Tucson. It'll be right here waiting for you to come see its family friendly design and fun.
We appreciate your interest in our inventory, and apologize we do not have model details displaying on the website at this time. Please fill the form out below and our team will quickly respond, or, please call us at (877) 585-4429 for more information.