New Hyundai 2022 Hyundai Kona Electric Review near Denver CO For Sale near Denver l Centennial CO
2022 Hyundai Kona Electric Review near Denver CO
View Inventory


The 2022 Hyundai Kona Electric is an exciting iteration to the car family. With previous accolades such as Kelly Blue Book's Electric Car Best Buy for 2019, 2020, and 2021, Kona Electric has much to offer. With an impressive driving range on a single charge, the Kona Electric compares similarly to the Tesla Model 3. This car is packed with loads of features and a stylish interior that's sure to attract more drivers to electric options. Consider searching 2022 Kona Electric Review and see for yourself the amount of positive reaction surrounding this vehicle.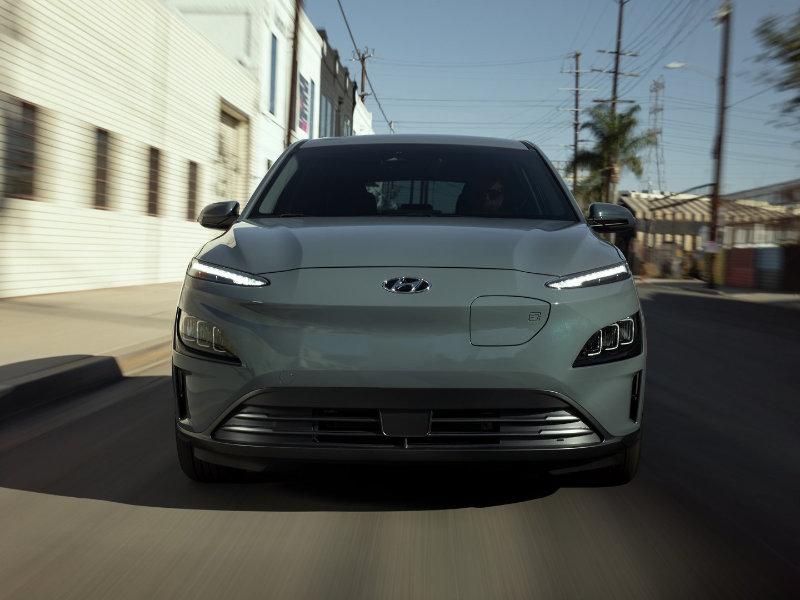 Exterior – Hyundai Dealer serving Denver CO
Given that this version of the Kona is electric, Hyundai's design offers a practical plug-in location, concealed with a matching flap at the vehicle's front. To charge the Kona Electric, the driver pulls the car's front up to the charging station for easy connection. Brighter and longer-lasting LED headlights provide drivers better visibility in the new Kona Electric. In addition to a sleek and rounded look, the 2022 Kona Electric has options for alloy wheels and even color variations for the roof.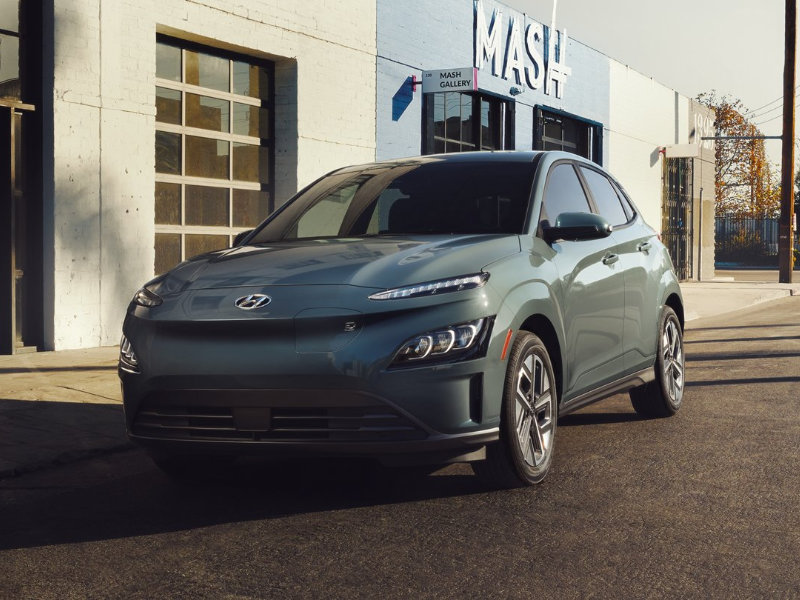 A generous 35.2 inches of available legroom allow passengers to ride comfortably in the 2022 Hyundai Kona Electric. Hyundai has also equipped Kona Electric with advanced options for infotainment and driver display screens. With available 10.25-inch displays and options for mood-setting ambient lighting, the Kona is a fun and futuristic feeling vehicle. Also, Kona offers wireless charging incorporated into the center console to ensure your devices stay powered up.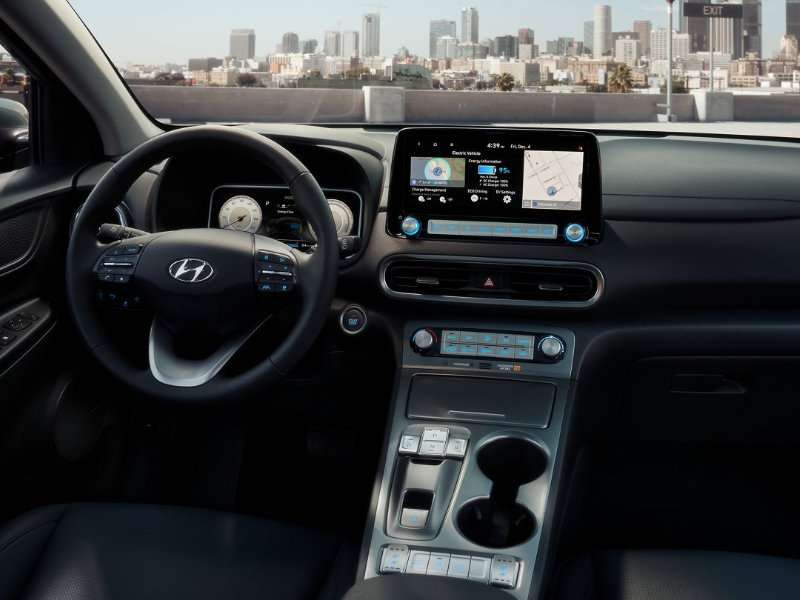 Hyundai Kona Electric Mechanical specs
The Kona's electric engine can produce an impressive 201-horsepower and hefty 291-pound feet of torque. These specifications outline an exciting amount of power given the Kona takes less than 10 hours to charge using a 240-volt charging unit. If you have access to a specialized quick-charging station, the Kona is more than ¾ of the way charged in less than an hour. The 2022 Hyundai Kona Electric offers substantial performance and quick recharging that's a remarkable addition to the market.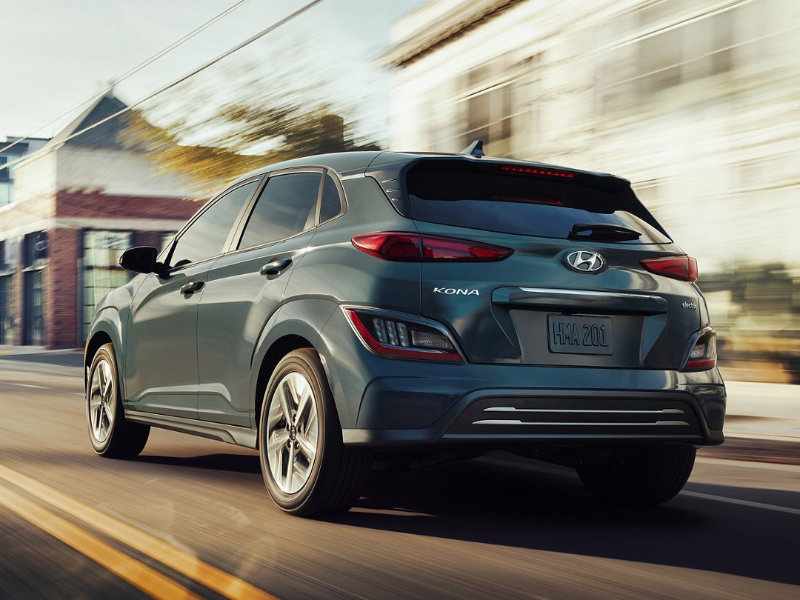 Powertrain – Hyundai Dealership near Denver CO
The Kona Electric is front-wheel drive and powered by a 64-kWh lithium-ion battery. A single-speed transmission drives the electric car and offers the best compromise between acceleration and top speed. Unlike a combustion engine, the Kona Electrics single-speed transmission doesn't need multiple gears. With a more substantial revolutions per minute range, the electric single-speed transmission has better power output over an extended range than traditional combustion engines.
Safety – 2022 Hyundai Kona Electric dealer
Hyundai has included several safety features to ensure both drivers and passengers arrive at their destination without incident. Anti-lock braking systems, stability management, and traction control are all standard on the Kona EV. Driver assistance systems such as Blind-Spot Collision Warning and Rear Cross-Traffic Collision Warning come standard in the Kona Electric. There is even forward collision avoidance, lane assist, and Driver Attention Warning technology built into the Kona EV. Contact Arapahoe Hyundai for more information on this exciting new electric vehicle, serving Denver Centennial Littleton Aurora regions. Denver Review is another great tool that can help you locate your new Kona EV.
With an incredible driving range, impressive performance, quick recharging, and notable interior features, Kona Electric is set to dominate the electric market. Quickly contact Arapahoe Hyundai, serving Denver Centennial Littleton Aurora areas, for your chance to perform your own 2022 Kona Electric Review. Search Denver Review for the nearest Kona dealer and take a test drive today. You can also look up the 2022 Kona Electric Review and notice the amount of high praise Hyundai has garnered for this model.