Colorado Review - 2018 Hyundai Kona l Denver Area
View Inventory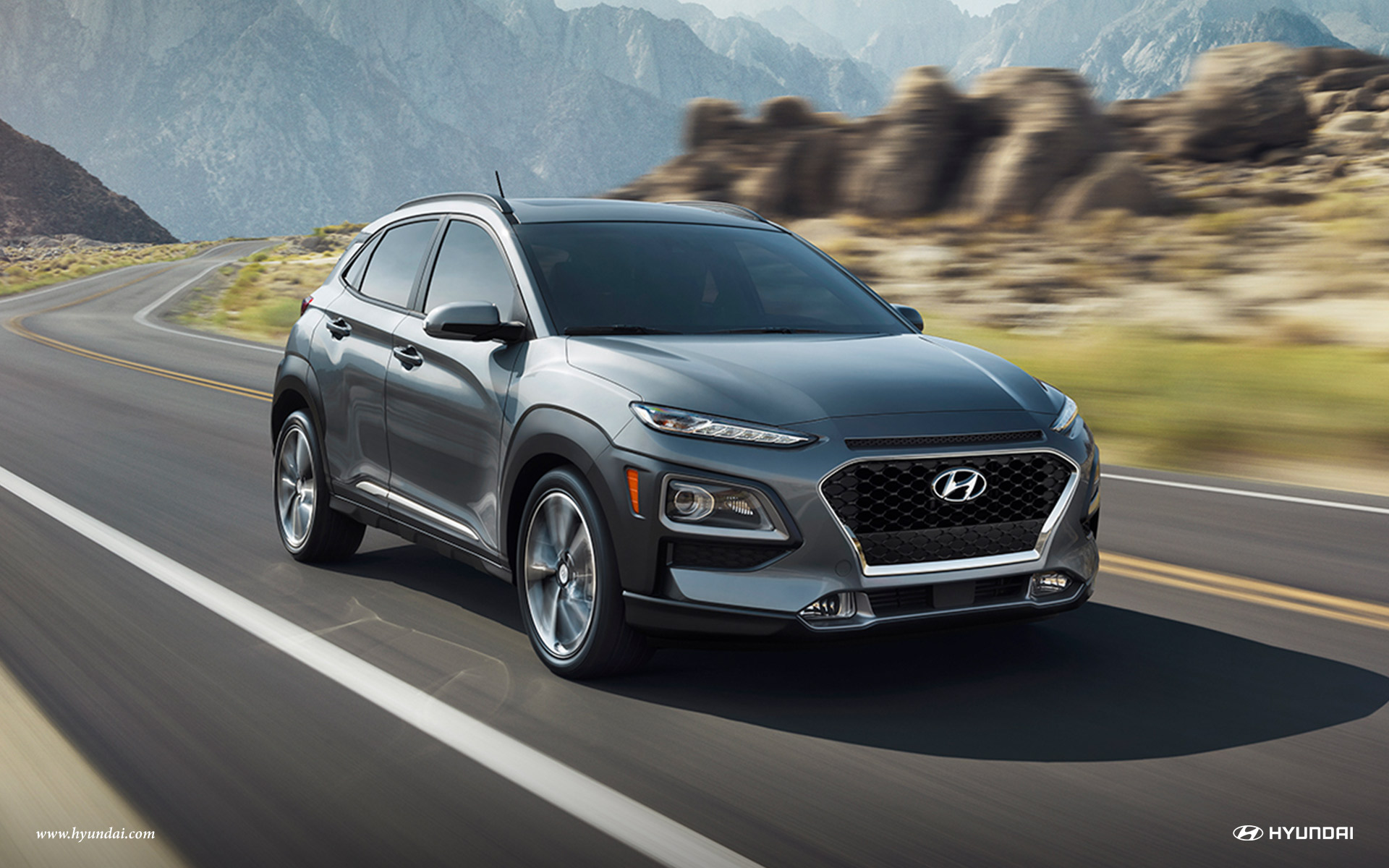 Why Buy 2018 Hyundai Kona
We have brand new vehicles coming on the lot, but few are as exciting as this remarkable SUV. Konas are being released for the first time at our dealership, and you must come down to see how this vehicle can help you get to your next destination in style. When you come down and see us, we will help you get the options you want at a price and monthly payment you can afford. Review your options at our Colorado dealership serving Denver Colorado residents and drive home a new vehicle today.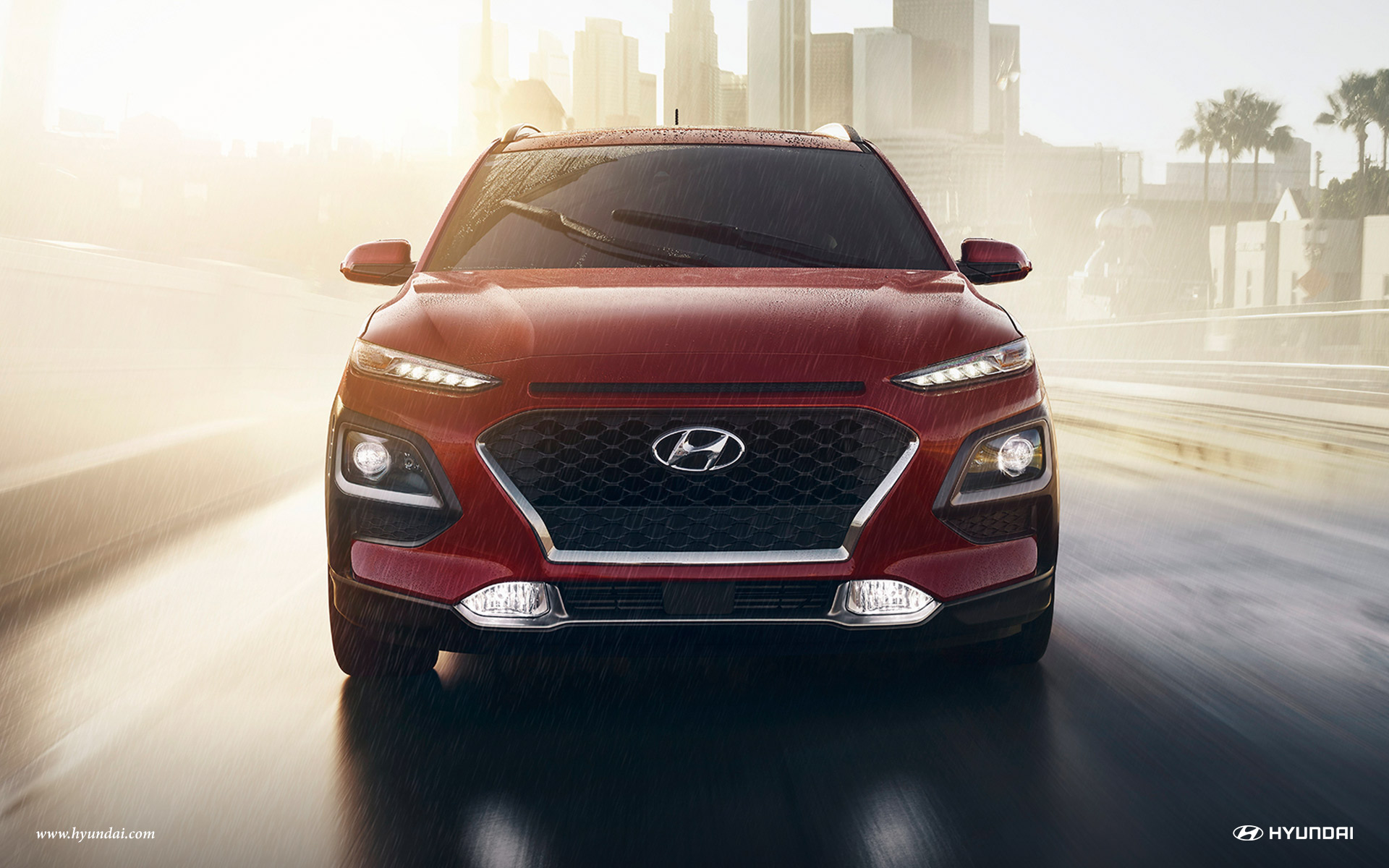 Exterior - Reasons Why Buy the Hyundai Kona
Review your options for 2018 at our Colorado dealership serving Denver Colorado dealership and find out how this vehicle can smooth your daily commute. There are a few wheel options you can select. The SEL trim offers 17-inch alloy wheels while the Limited trim profers 18-inch alloy wheels. See clearly on all trim levels with the automatic headlights and clear LED daytime running lights to help you stay visible on the road. On the higher level trims, you can get additional features, including high beam assist and LED headlights and taillights. The vehicle comes with a smart design that is intended to look good and also makes the car more aerodynamic. You'll love the roof side rails that make it possible to expand your storage. The vehicle is designed to make it easy for you to access all of your baggage thanks to the hatchback design. This is one incredible new SUV you'll want to see in person.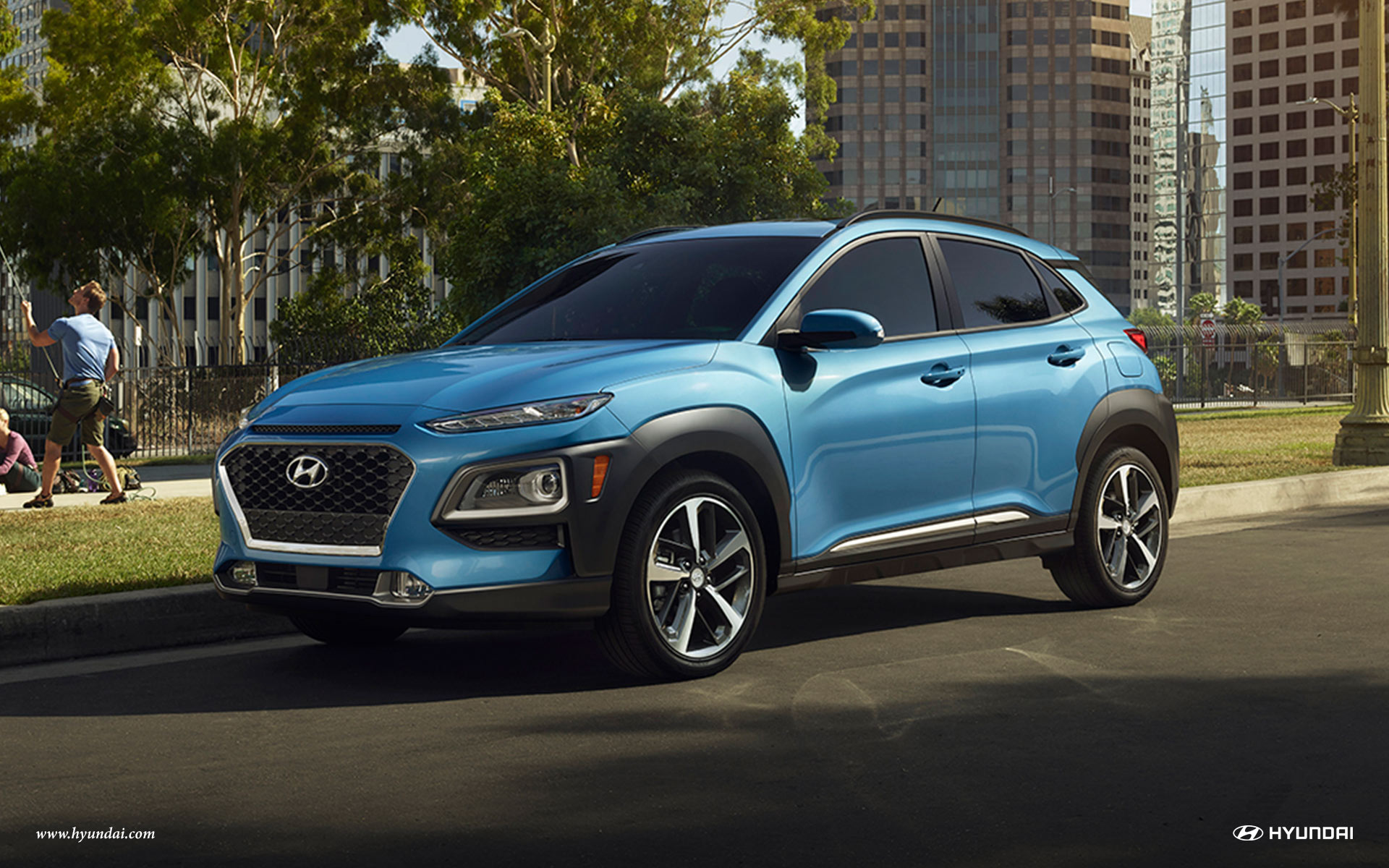 Interior - Why Buy 2018 Hyundai Kona
Arapahoe Hyundai is located in the Denver area so come down and review the options available to you. We know that it's a big decision to get a new vehicle, which is why we are so happy to have this new car on our lot. It comes with a host of smart interior features to help you stay connected and on-track. Use the 7-inch LCD touchscreen display to interact with and control your music. Enjoy the Bluetooth hands-free connectivity options, and get comfortable in the optional leather and heated seats. The vehicle also offers the possibility of letting a bit more sun into your day with the optional sunroof. A proximity key with push-button start makes it easy to get going, and you'll love how easy it is to operate this well-proportioned vehicle. Whether you listen to your music on the stunning audio system or just enjoy a pleasant conversation in your quiet cabin, this car will help you get where you're going in life.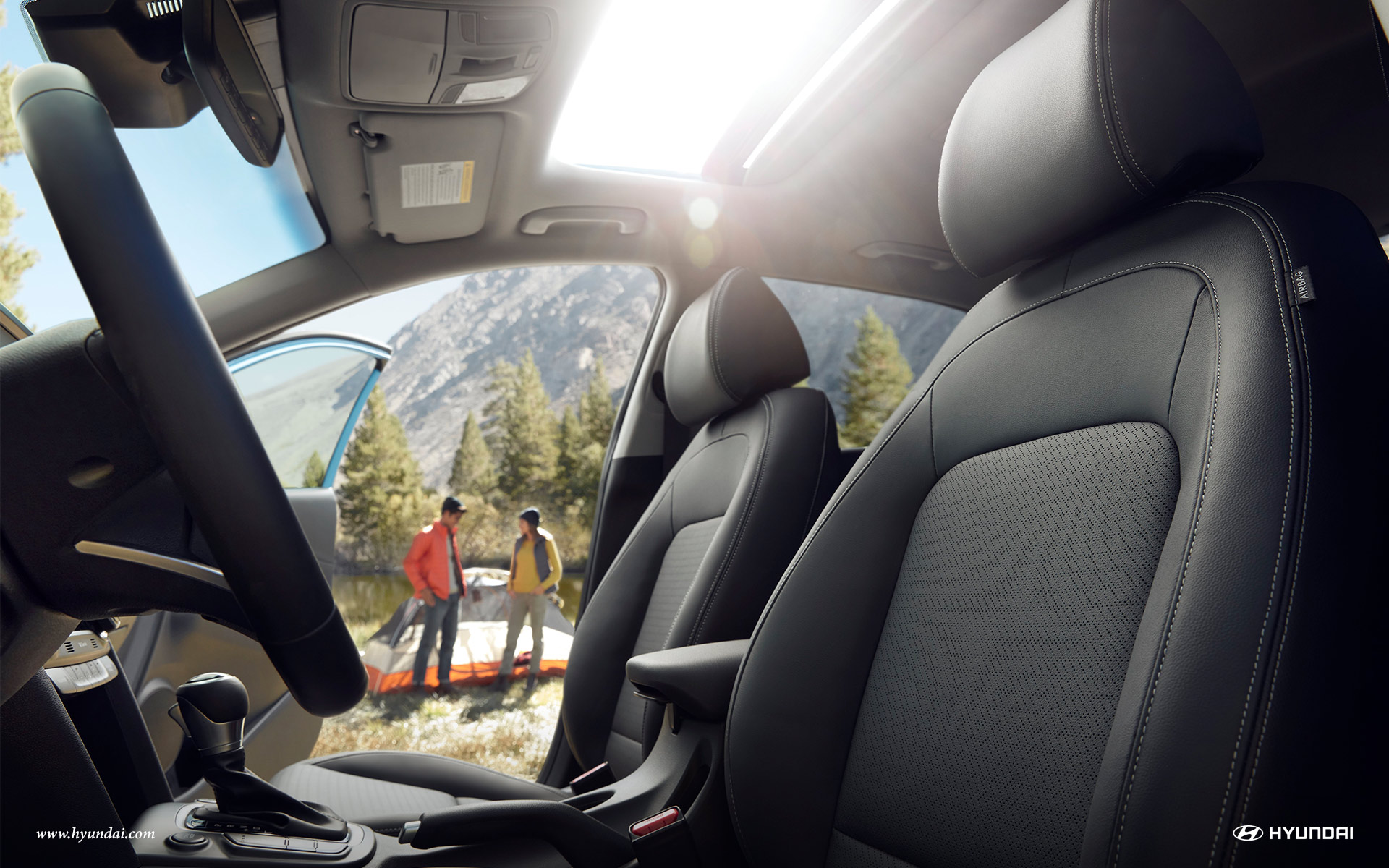 Mechanical / Powertrain
2018 models are here at our Hyundai dealership. Explore your options at our Colorado dealership serving Denver Colorado residents. This SUV has two engine options. SE and SEL trims offer a 2.0-liter 4-cylinder engine with a 6-speed automatic transmission. Limited and Ultimate trims come with a 1.6-liter Turbo 4-cylinder engine that uses a 7-speed DCT transmission. Both engine options are exceptional, but with the upper-level trims, you also get additional features. The ride and handling are fantastic in this vehicle thanks to its all-wheel drive capabilities. The car also has plenty of features that are designed to make it easier to haul your gear and friends. Come down and explore this vehicle for yourself with a test drive, and we will let you know when it's available to take home from our dealership.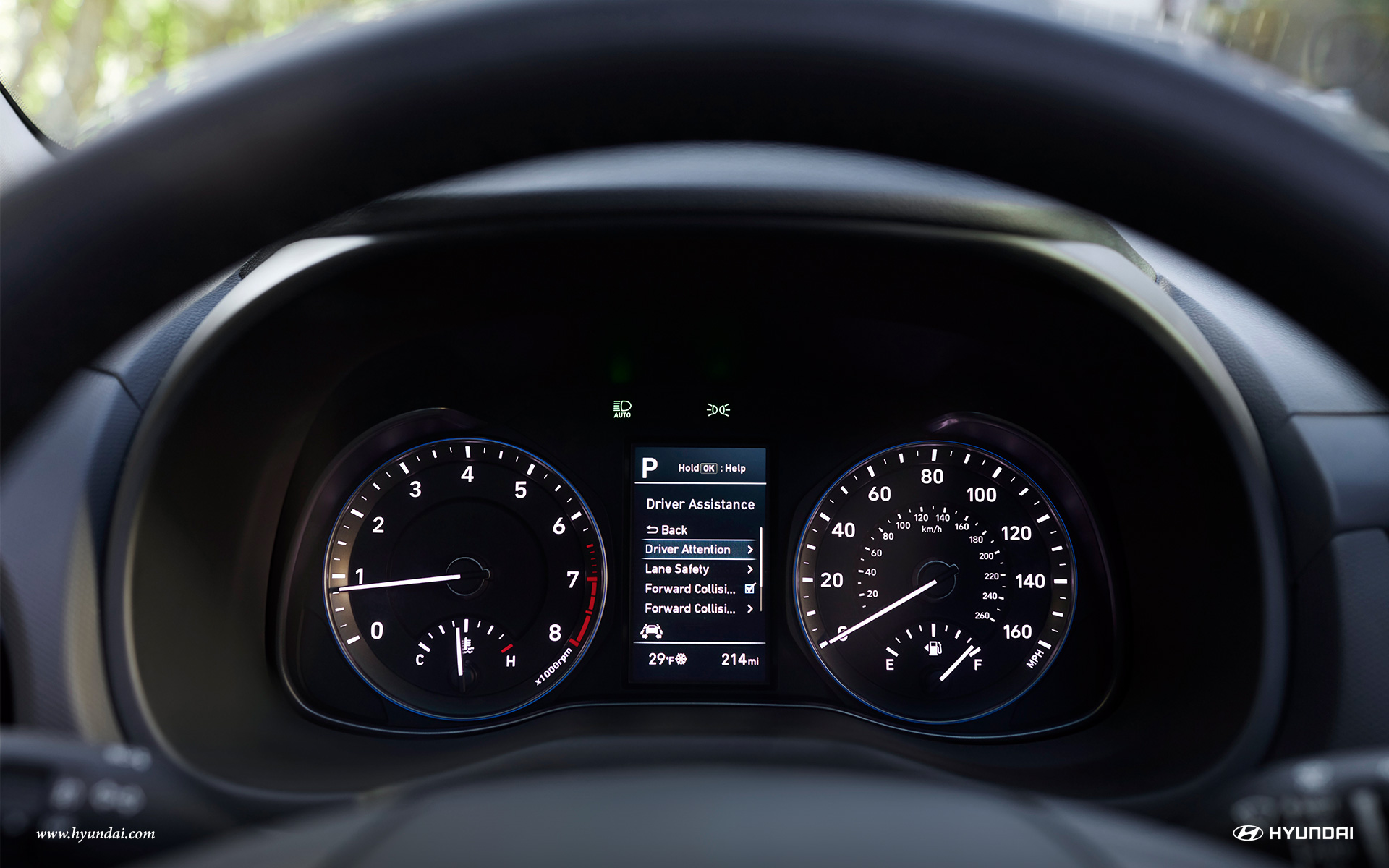 Safety - Why-Buy with Safety Features
Arapahoe Hyundai is located in the Denver area. If you come down and see us, you can explore all of the smart safety features in person. There are plenty of intelligent and autonomous features that are designed to keep you safe. Forward-collision alert is one of the highlights that is designed to keep you well-protected on the road. The vehicle also employs active and passive safety technologies, and you'll be able to get better protection thanks to the advanced airbag system that protects all the crucial areas in the vehicle. Crumple zones and smart features like a tire pressure monitoring system are also designed to help you better safety and security.
Request Kona Information, Quotes or Specials
The 2018 models are here at our Hyundai dealership, including the Kona. This vehicle is designed to make your life easier, and we want you to know about all of our options and quotes that are available to you. Come down and see what we have to offer and you can take home one of these incredible vehicles when they become available. We will look at your unique situation to see if any incentives apply specifically to you. Once you get your financing squared away, we can begin to look at how you can afford and see what kind of specials we can give you to make your dream a reality.
Find out Why You Should Buy a 2018 Hyundai Kona
Arapahoe Hyundai is located in the Denver area and we want you to give us a call before you go out and purchase your next vehicle. We want to provide you with our excellent service and pricing. At our dealership, we are interested in helping you find the vehicle that you want with the options that will make your life easier. We will work with you to help you secure financing as well. Don't hesitate. Come down or give us a call today.