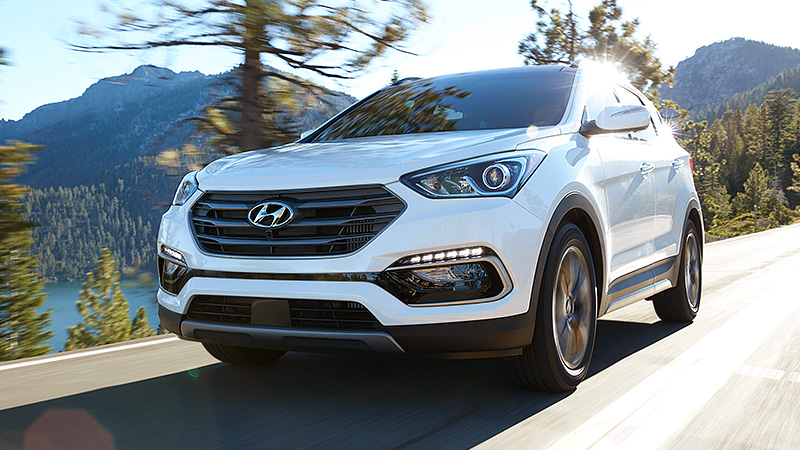 Denver Area 2018 Hyundai Santa Fe Sport 2.0T Ultimate
The Santa Fe for 2018 is astonishing in the Sports option. It's definitely one of the best looking SUV models for the year. What's even better than the way it looks, though, is the power that it has behind it. Then you'll have to consider it's spacious cabin and all the technical features you'll have access to, and it will be clear that you need to bring one of these home for your family as soon as possible. Here's some information about the model that you can marinate on and then use it to help you make the right decision. You can visit Arapahoe Hyundai in the Denver area to get a look at this new option ASAP.
2018 Hyundai Santa Fe Sport 2.0T Ultimate Interior
The main difference between the Santa Fe Sport models and the regular Santa Fe models is that the sport models can only seat five people. If you're looking for more seating capacity, you may want to go with one of the other Santa Fe models. If you're just going to be traveling around with your family, then you'll probably be okay with the way it is. A few of the interior features that you will definitely love are features like the illuminated vanity mirrors, power windows, underfloor storage, ventilated front seats and so on. You'll be able to get extremely comfortable in this model for sure. The dealership serving Denver Centennial Littleton Colorado can give you a better idea of what the interior looks like in this new vehicle.
2018 Hyundai Santa Fe Sport 2.0T Ultimate Exterior
The Santa Fe is something that you could call intriguingly classy. Although it has the term sport in the name, it still gives off a bit of a mature and elegant air. You'll have rear privacy glass and front solar glass to keep anything harmful from touching you. The body color rear spoiler with LED Center High-Mount Stop Light and the front and lower fascias will show you the heart of the vehicle. You'll get a true feeling like you are in a car that has gone far beyond its expectations as a sporty option. The chrome-dipped dual exhaust is a nice touch to top everything else off. See it new and see it live at the Arapahoe Hyundai in the Denver area.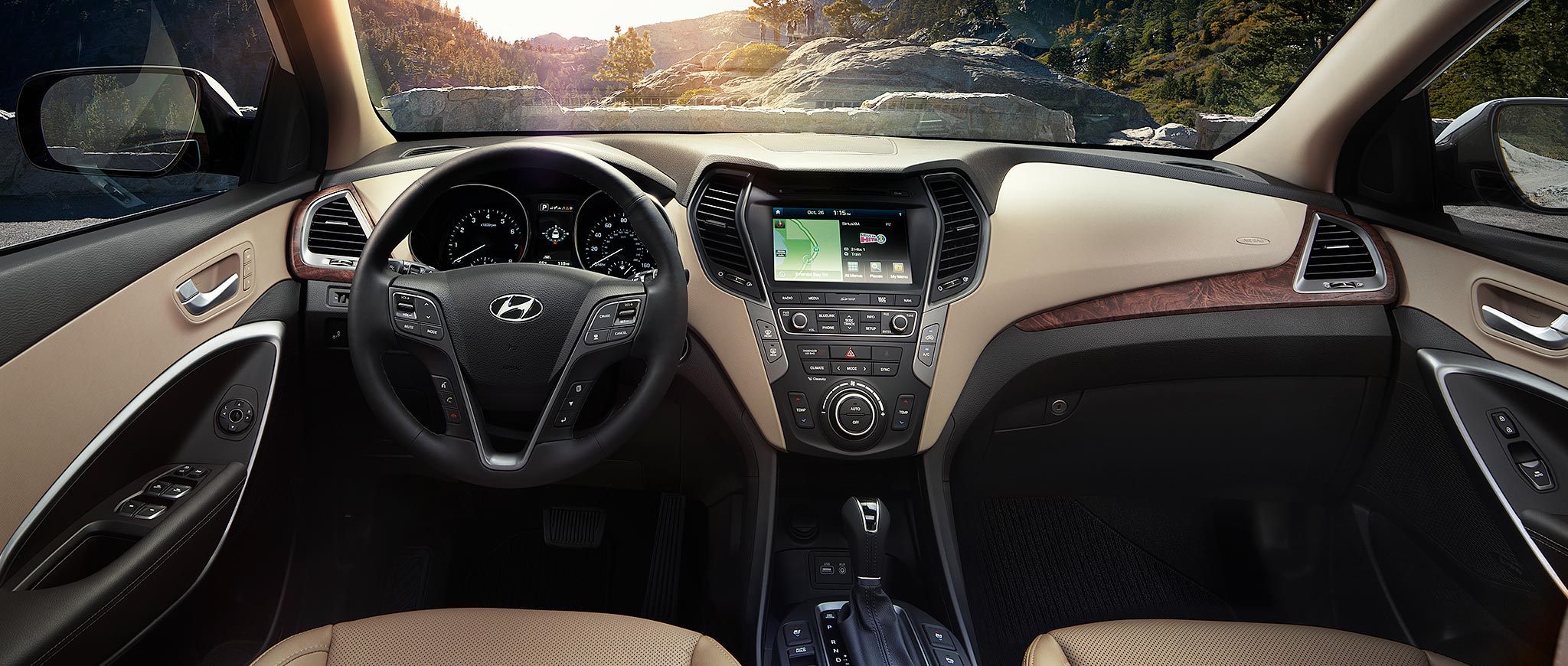 2018 Hyundai Santa Fe Sport 2.0T Ultimate Mechanical
Take one of these home and enjoy many, many technological and mechanical features. In fact, the unit has so many features that you may just overwhelm yourself. An example of some of the tech you'll come across are things like Android Auto, HD Radio, USB input. Apple CarPlay, Bluetooth, Illuminated Ignition and more. It's just full of features that can help you to enjoy the ride more and keep your passengers occupied until you reach the final destination. Right now, your destination needs to be Arapahoe Hyundai in the Denver area.
2018 2.0T Ultimate Powertrain
If you were wondering if this model had enough power and pizzazz for you, the answer is yes. The turbocharged 2.0-liter inline four-cylinder motor makes a big impression. It puts out about 240 horsepower and has wonderful fuel economy. You will not be disappointed if you choose this option for your next ride. Just ask anyone at the Hyundai serving Denver Centennial Littleton Colorado. It's practical as well as radical, so you get the best of both worlds.
2018 2.0T Ultimate Safety
The good thing about the Santa Fe is that it's packed with features that are very active in preventing accidents as well as notifying the appropriate persons when accidents do arise. First, the front and rear crumple zones are fortified to give you the maximum amount of protection if an accident occurs. The airbag system is full of devices in various areas of the car. You'll have the protection of side curtain airbags, driver's knee airbag and advanced airbags in the front. Other features that you will find to be helpful are features such as the Hill-start Assist, Downhill Brake Control, Traction Control, Lane Change Assist and Rearview Camera. All of these items are set up to help you maneuver your car in a way that shelters everyone from harm. The rearview camera is perhaps one of the most effective safety features because it can serve as a guide and a reporter if you need some evidence after an accident or such. The full suite of features is available at the nearest dealership.
Ready for a 2.0T Ultimate Santa Fe Sport?
By now, there should be nothing stopping you from getting on the phone and making an appointment with the nearest dealership for a test-drive in your favorite Hyundai Santa Fe Sport. A dedicated salesperson will delightfully meet with you so that you and he or she can discuss the specifics of pricing, options, deals and so on. When you're all done with that stage of the process, the next step for you is to visit the finance department and work out your special financing so that you can take the vehicle of your choice home with you. Get the process started today by making that phone call that you need to make. Specialists are standing by at the Hyundai serving Denver Centennial Littleton Colorado so that they can assist you with your mission to bring home something awesome.