Denver Area 2019 Hyundai Nexo Fuel Cell
View Inventory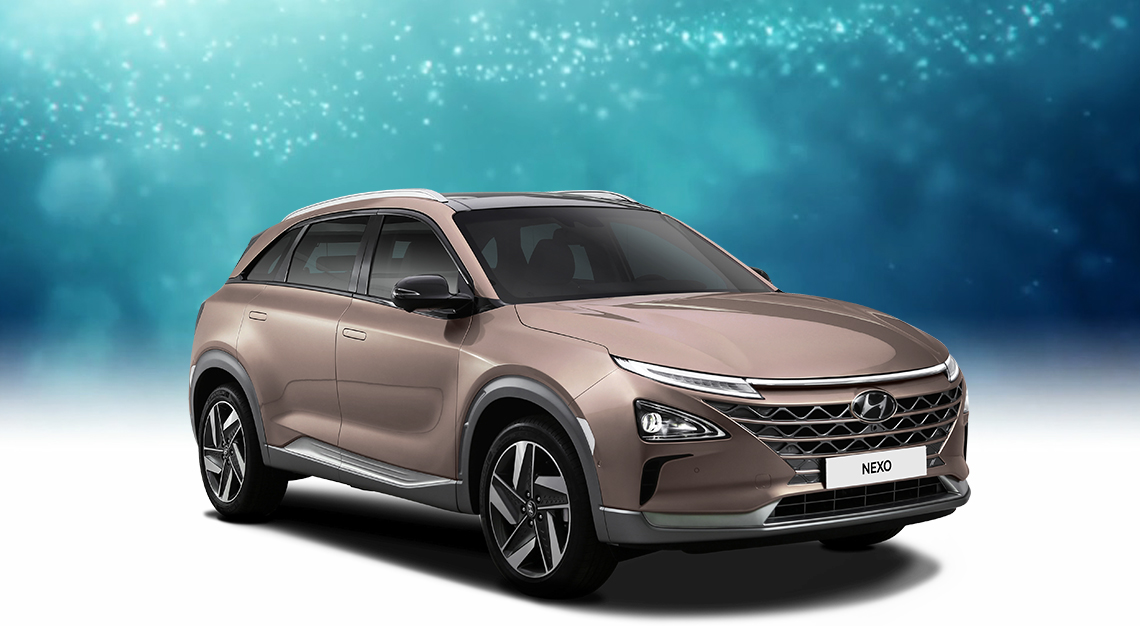 Vehicle Overview
Many drivers in the Denver area and throughout the many surrounding communities thoroughly enjoy the freedom that comes with owning and driving their own car. However, if you are like many drivers, you may want to drive a vehicle that is truly easy on the environment. Hyundai has made a bold step forward in the green automotive market with the Hyundai Nexo Fuel Cell SUV. This is an innovative crossover SUV that is powered by a hydrogen fuel cell rather than by gasoline. At our local Hyundai dealer near Denver, you can review the many key features of the Nexo Fuel Cell SUV, and you can even get behind the wheel to experience its exceptional capabilities on the road. Once you have experienced what this hydrogen fuel cell vehicle can do, you may decide that it is the SUV that you want to take home.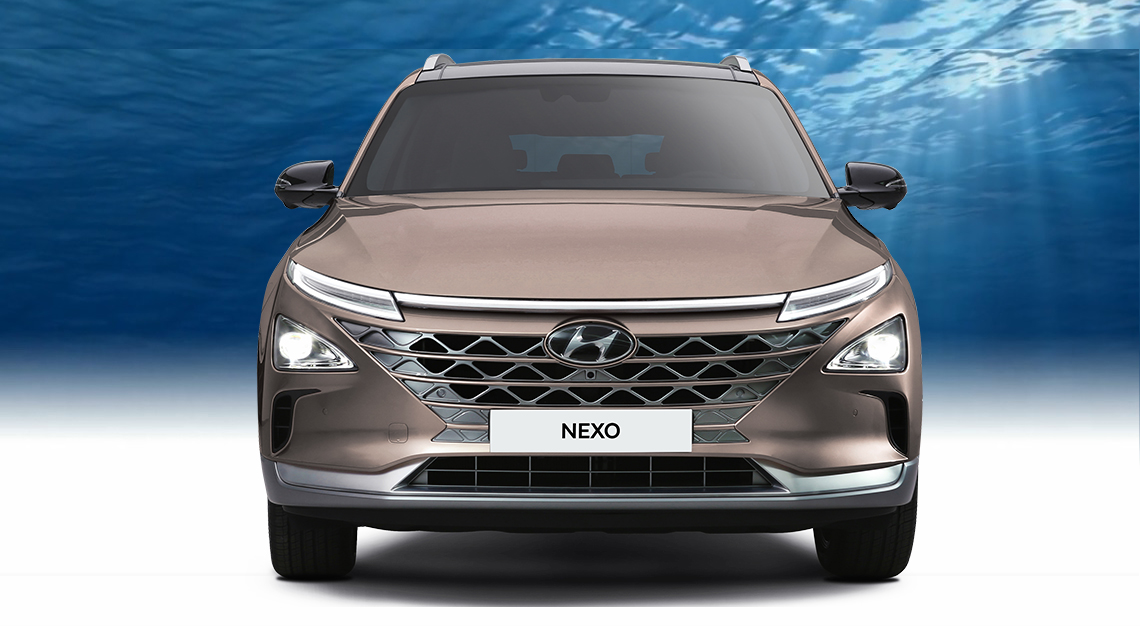 2019 Hyundai Nexo Fuel Cell's Exterior
The Hyundai Nexo Fuel Cell for 2019 has a gorgeous exterior that drivers in the Denver area will love. It features body-colored door handles that are integrated into the façade of the doors for a modern look. The lower panels, wheel wells and bumpers in the front and rear have an off-color molding to offset them from the rest of the vehicle with stylish flair. The front and rear LED lights have a distinctly angled look that is accentuated by ample contouring. The hood is almost completely smooth, and the body panels have elegant contouring. The roofline angles gently downward into a rear lip spoiler, and a small tail antenna pokes above the hood slightly. When you stop by our dealership serving Denver Aurora Colorado, you can explore the available exterior color options and admire the gorgeous outer design of this vehicle.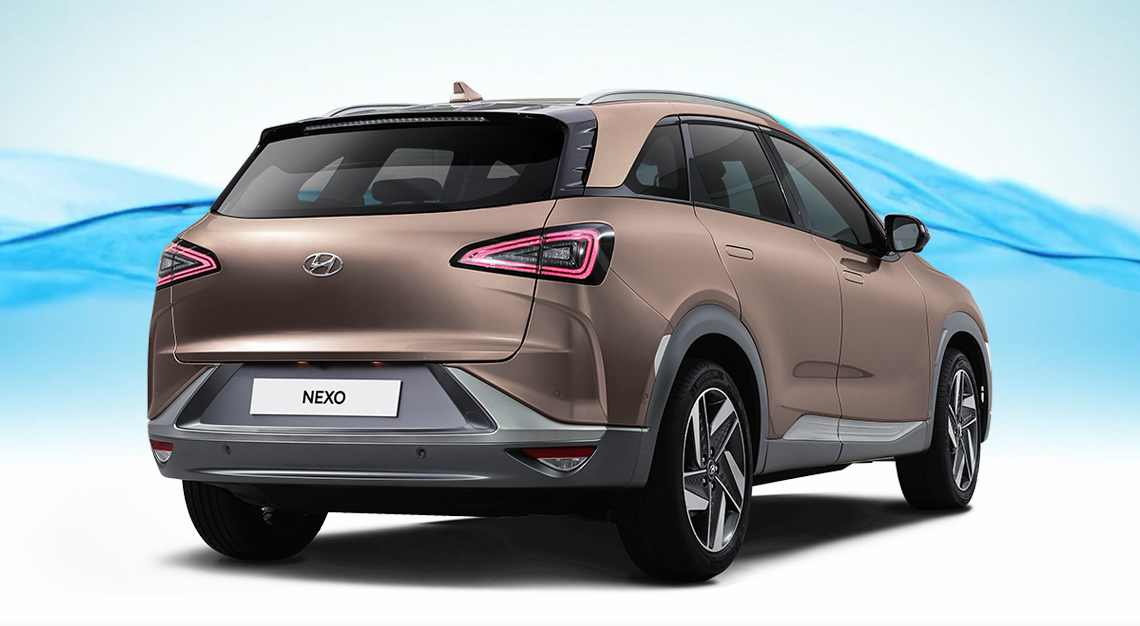 2019 Hyundai Nexo Fuel Cell's Interior
At our dealership serving Denver Aurora Colorado, you can get an in-depth review of the interior of the 2019 Hyundai Nexo Fuel Cell SUV. You will notice that the interior has the refinement of a high-end vehicle with detailed stitching on the leather seats and an innovative design that relocates many controls from the typical position on the dashboard to the center console. This refreshing design change gives the dashboard a clean look, and it puts controls within arm's reach. The front seats have power adjustments for your convenience, and the rear seats fold down as desired to expand the storage space.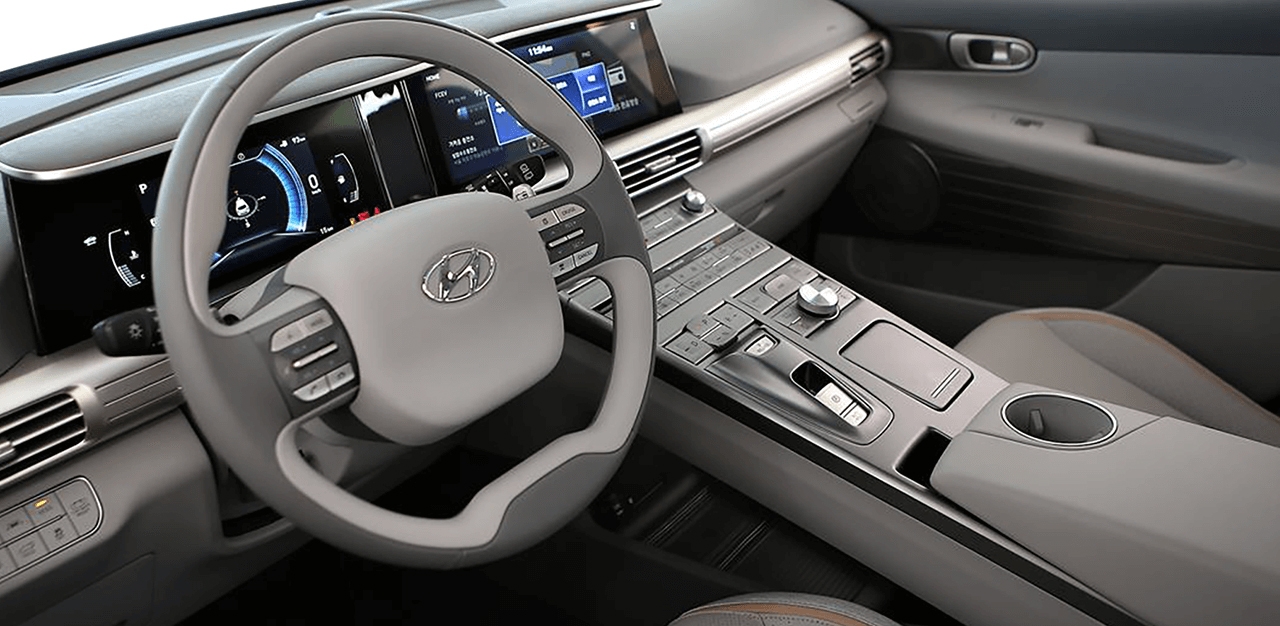 This 2019 model comes with audio and cruise control buttons on the leather-wrapped steering wheel. In the center of the dashboard, there is a large built-in infotainment screen. All control buttons for the climate control, sound system and other features are integrated into the center console and are controlled by either buttons or rotary knobs. The driver's instrumentation panel includes a trip computer, and it is fully digital. Power windows, power door locks, ample storage and multiple cup holders in the front and rear are also present.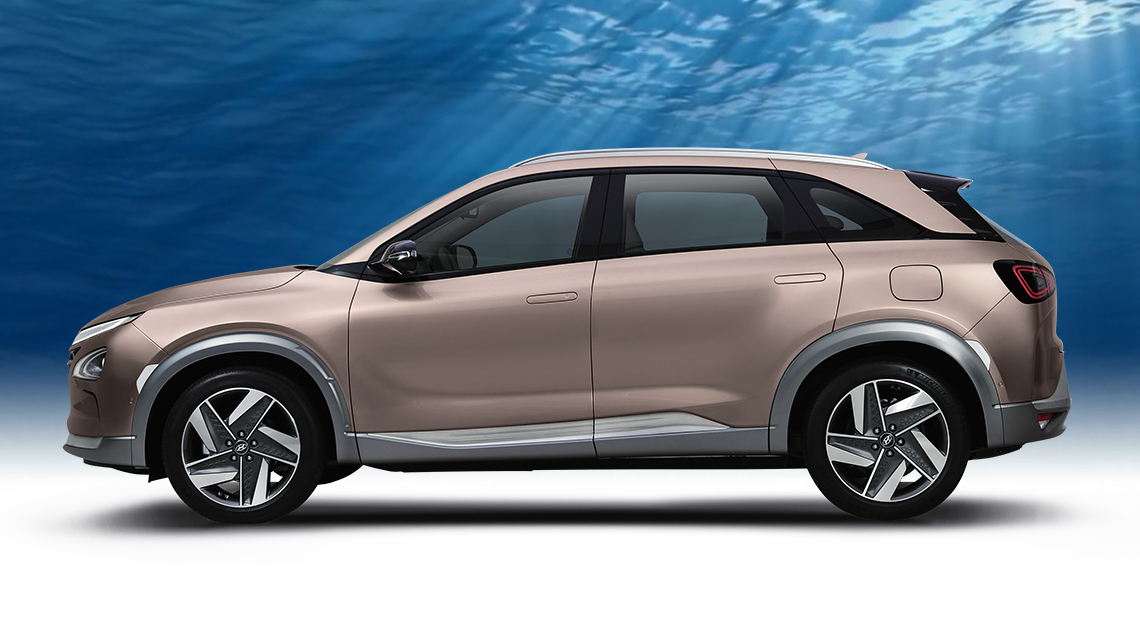 2019 Hyundai Nexo Fuel Cell's Mechanical
As your Hyundai dealer near Denver, we want to help you get into a vehicle that will impress you with its performance on the road and that you will be proud to own. In addition to having a modern style throughout the interior and exterior, it is constructed on a platform that is especially built for its usage and functionality. This provides you with a quieter driving experience that is more enjoyable overall. As you cruise around the Denver area in the 2019 model, you will notice the smoothness of the ride thanks to a well-engineered suspension system. In addition, as you review the changes in the new model in comparison to the 2018 model year, you will find that the battery in the new Nexo SUV is smaller and has been relocated to the rear of the vehicle as a matter of convenience.
2019 Hyundai Nexo Fuel Cell's Powertrain
In comparison to last year's model, the 2019 Hyundai Nexo Fuel Cell SUV can completely charge in approximately five minutes. On this single charge, it has a 370-mile range. This makes it one of the leaders in its class. The Hyundai Nexo Fuel Cell SUV comes with three fuel tanks as a matter of convenience to drivers. The engine produces 135 kilowatts of power and 120 kilowatts of torque. When you compare these numbers to the automaker's previous hydrogen-powered vehicle, you will notice a dramatic improvement. By visiting our dealership serving Denver Aurora Colorado, you can get behind the wheel to get a firsthand feel of the vehicle's power.
2019 Hyundai Nexo Fuel Cell's Safety
Safety has always been a primary focal point for this automaker. During your test drive of the Nexo SUV, you will see that it is loaded with exceptional safety technology. In fact, some of the many safety features that are installed in this vehicle include a blind spot view monitor, lane follow assist, highway monitor assist, remote parking assist, surround view monitors with a blind spot detector and numerous autonomous functions. In addition, this vehicle also comes with numerous airbags, child safety features, adjustable headrests and much more.
You can see that the 2019 Hyundai Nexo Fuel Cell SUV may be the ideal vehicle for you to take home soon. Beautifully combining style, eco-friendliness, power, safety features and more, you cannot go wrong when you choose to drive away in this SUV. If you are looking forward to test driving this SUV, a visit to our Hyundai dealer near Denver will provide you with the opportunity that you are searching for. Stop by at your convenience, or schedule a test drive with us soon.
*Article for general informational purposes. For complete details, please contact the dealership.