View Inventory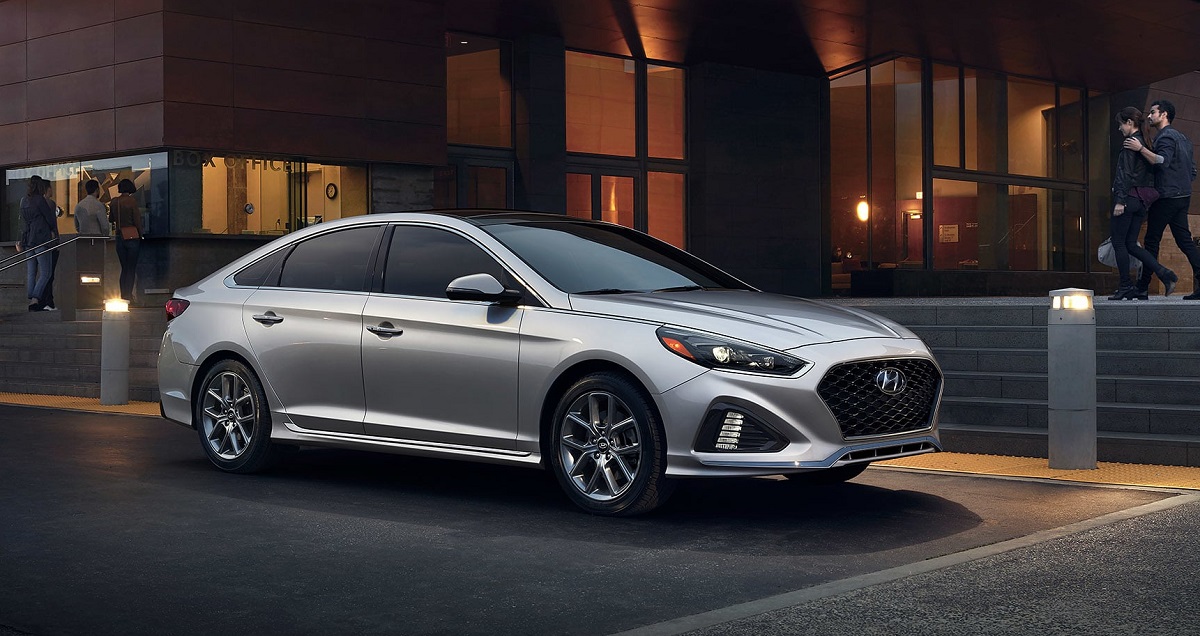 Vehicle Overview
We'd like to invite you to consider exploring a very exciting vehicle! The new 2019 Sonata remains true to the manufacturer's previous specifications for this popular four door mid-sized sedan. Sleekly sculpted and elegant, the beautiful 2019 Hyundai Sonata reflects careful attention to automotive design. Currently available in five trim packages (SE, SEL, Sport, Limited, and Limited 2.0T) it appeals to drivers seeking attractive transportation capable of transporting up to five people in comfort across the scenic Front Range or through busy Denver traffic. Visit Arapaho Hyundai serving Denver Aurora Golden and outlying communities soon to see this alluring vehicle in person!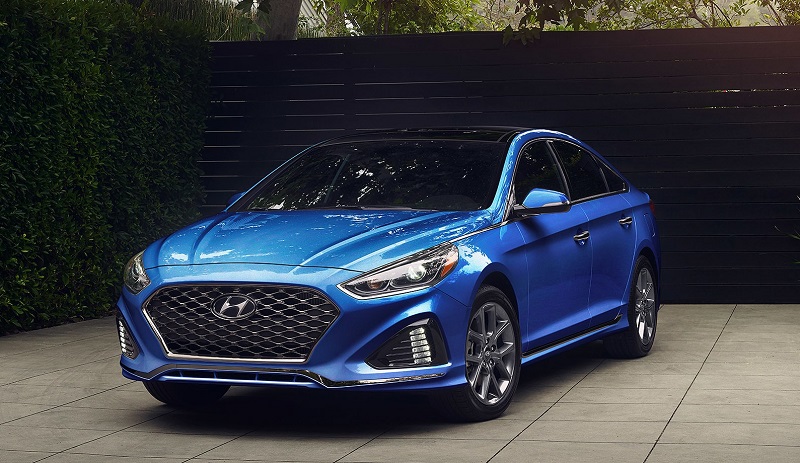 Exterior - 2019 Hyundai Sonata
Of course, the sleekly contoured lines of this popular vehicle also attract a lot of interest. The prominent front grille carries the Hyundai logo. As a sedan, the new 2019 Sonata supplies an arching, aerodynamic profile. Select this lovely vehicle in a variety of glossy paint colors, including Quartz White Pearl, Lakeside Blue, or Scarlet Red. We'll work closely with you to help you research your preferred interior and exterior trim choices. Most trims feature a "smart" trunk (a big advantage for anyone seeking to load or unload groceries or luggage without bending or stretching). Standard automatic headlights assist drivers traveling in inclement winter weather.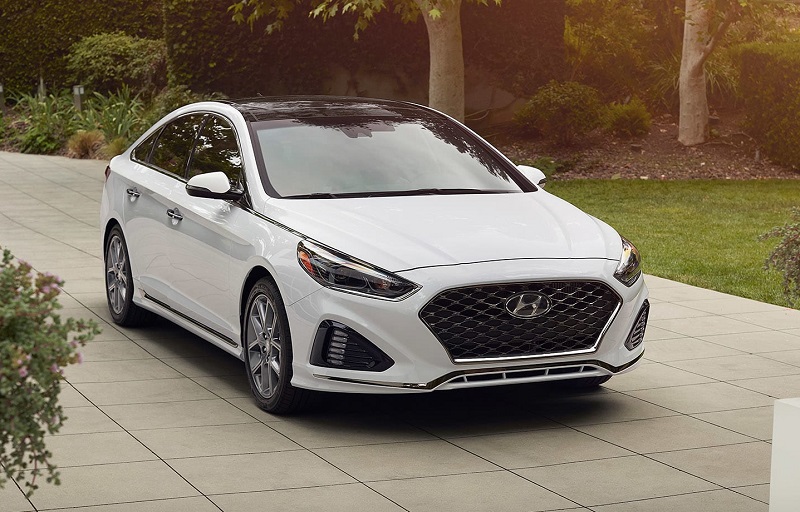 Interior - 2019 Hyundai Sonata
When you research 2019 Hyundai Sonata near Denver for the first time, you'll probably find yourself drawn to the driver's seat. Open the door and slip behind the wheel to fully appreciate the care and attention the designers invested in the luxurious cabin. You'll want to run your fingers over the finely stitched seating fabric and the well-arranged command console. Notice how intuitively the manufacturer displayed essential instruments. If you use mobile technology frequently, you'll appreciate the convenient standard central touch display screen, too. It allows you to see the time clearly, and to access a variety of available infotainment features. Ask your Arapaho Hyundai dealership to provide you with a detailed listing of these amenities. (You enjoy numerous high tech options with this model, as well as a number of standard built-in technologies.)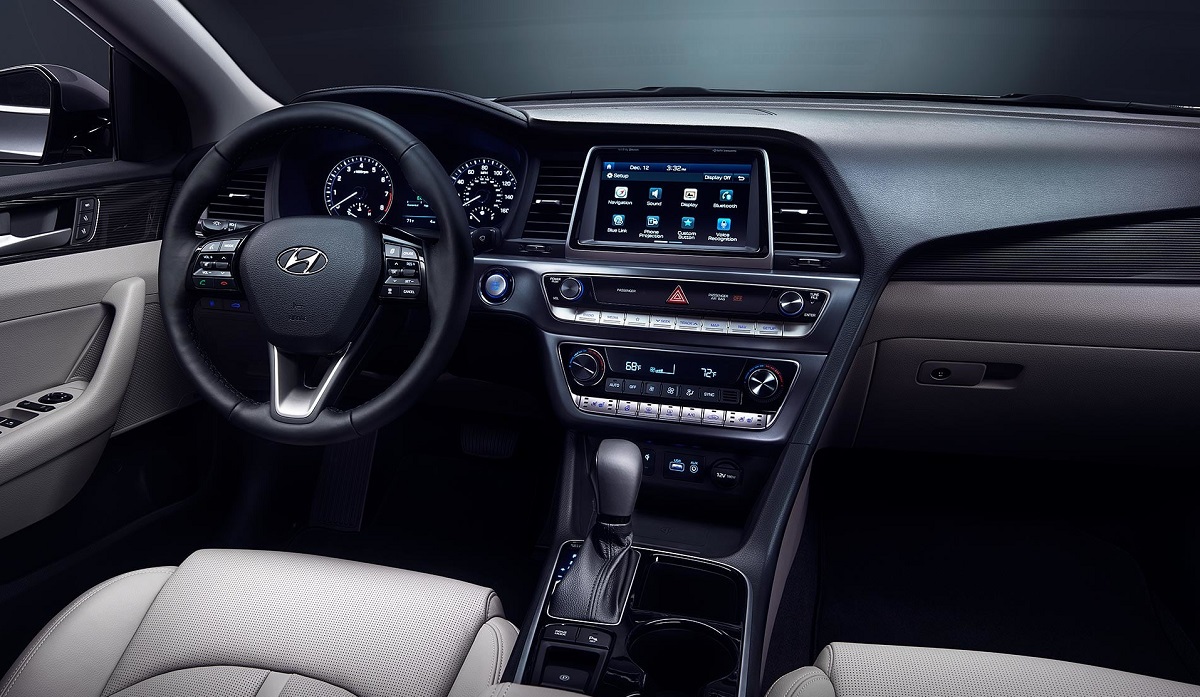 The 2019 Hyundai Sonata offers an excellent choice for drivers seeking to remain connected on the road. A large front glove compartment on the passenger's side provides convenient cabin storage space for gear such as cell phones or laptops. This vehicle furnishes auxiliary input jacks, and also includes a standard USB port to permit over-the-road recharging of mobile devices. Most trim packages accommodate Blue Link compatibility and heated front seats (a nice feature during cold winter driving conditions in this region).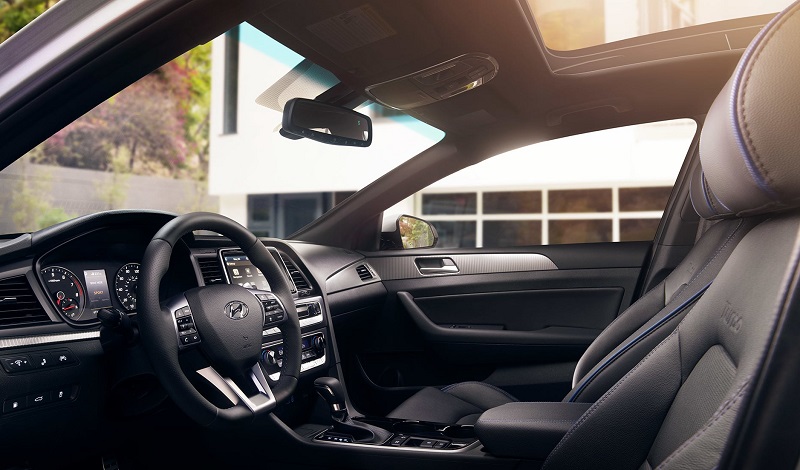 Mechanical - Hyundai Sonata specs near Denver
When you visit your local Hyundai dealership serving Denver Aurora Golden and adjoining areas, bring along any questions you have concerning the 2019 Hyundai Sonata's mechanical systems. We'll gladly showcase some of these features for you during your test drive. The automaker has retained sixth generation features in this year's models. The safety and effectiveness of this vehicle's mechanical performance has garnered high praise in the past. You'll notice the supremely comfortable suspension and the standard power braking system.
Powertrain - Hyundai Sonata specs near Denver
As you evaluate the 2019 Hyundai Sonata near Denver this year, consider sharing your driving goals for your vehicle with the staff of your local dealership. We'll help you compare available trim packages in light of these requirements. The Sonata offers a standard four cylinder gas powered engine. Most trim packages supply 185 horsepower. (Customers desiring additional horsepower sometimes select the Limited 2.0T trim.) All makes and models of this brand please Colorado drivers.
Safety - 2019 Hyundai Sonata dealer
This vehicle's well-designed features make it a particularly popular choice for safety conscious customers. In addition to a seat restraint system, this vehicle offers a standard rear view camera and built-in brake assist technology. Air bags in the front and sides, and a standard driver's knee airbags, seek to help protect occupants during accidents. Parents appreciate the child safety seat LATCH tethering system and the presence of a power window lockout button. Additionally, Hyundai offers a number of advanced driver alert systems and available warning system options designed to promote more alert driving.
Further Information
Arapaho Hyundai, your local dealership serving Denver Aurora Golden and surrounding areas offers personal assistance to customers seeking additional information about the popular 2019 Hyundai Sonata. Add your email address to our list to obtain regular updates and information about this in-demand vehicle. At this time of year, we sometimes become aware of specials and incentives of interest to people seeking to purchase or lease a new car. Let us know about your automotive preferences. We'll do everything we can to keep in close touch with you about models coming to our attention which might fit your needs. If you believe you'd like to conduct a road test when you see 2019 Hyundai Sonata near Denver, let us know so we can begin this process. Taking this vehicle out for a drive under current roadway conditions helps many people evaluate its capabilities as a great all-weather Colorado vehicle. Don't miss your opportunity to road test this stylish, luxurious (and eminently affordable) sedan while 2019 models still remain available!
*This article provides only general information; for complete details, contact the dealership.