View Inventory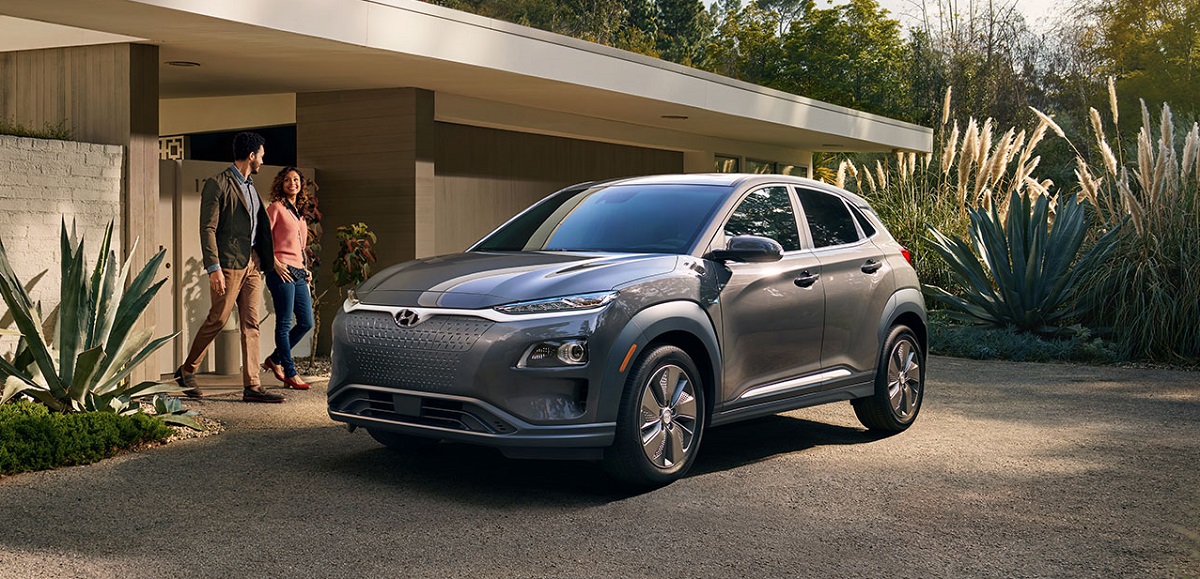 Vehicle Overview
Hyundai made some big splashes at the various U.S. auto shows in 2018. One was the 2019 Hyundai Kona EV that it revealed at the New York Auto Show in March. This 2019 Hyundai model, which will initially launch in California, will be soon be available throughout the country, including at Arapahoe Hyundai and other Hyundai dealerships in and near Denver. The EV is quite similar to the popular standard Kona subcompact SUV except that it's an all-electric vehicle, and Hyundai has made some pretty exciting promises, such as an impressive driving range and advanced safety features that will be included in the base model.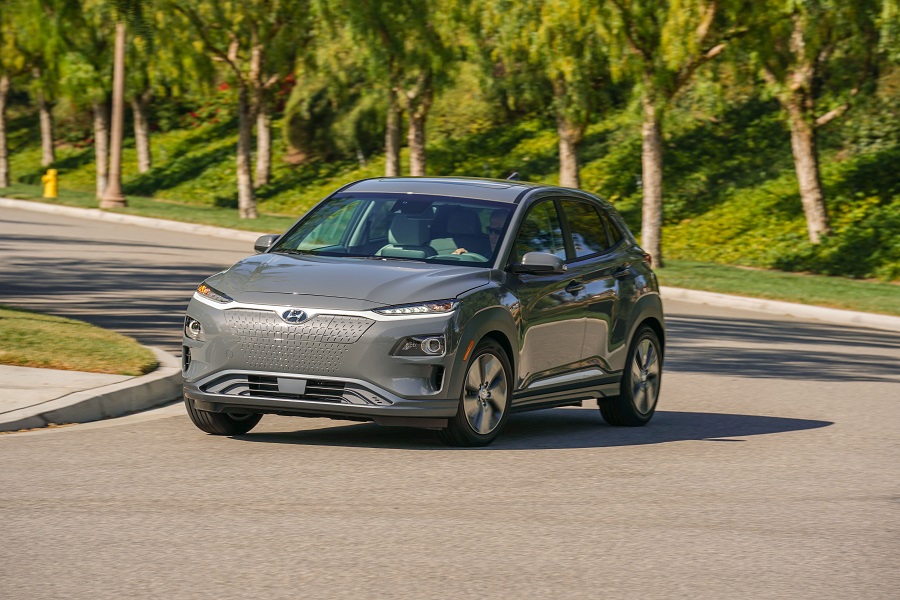 All-Electric Subcompact SUV - 2019 Hyundai Kona EV
Every review of the 2019 Hyundai Kona EV has been quick to point out the 250-mile range that Hyundai has promised. That is an exceptional distance to go on a single charge, and it means weeks of uninterrupted driving for a lot of drivers. That puts it in range with the Chevrolet Bolt but also the Tesla Model 3 but of course at a much lower price. It features a 150 kWh electric motor and a 64 kWh lithium-ion battery, and that combination is able to achieve 201 horsepower and 291 pound-feet of torque. The top speed is 104 miles per hour, and it can achieve zero to 60 in about 7.5 seconds.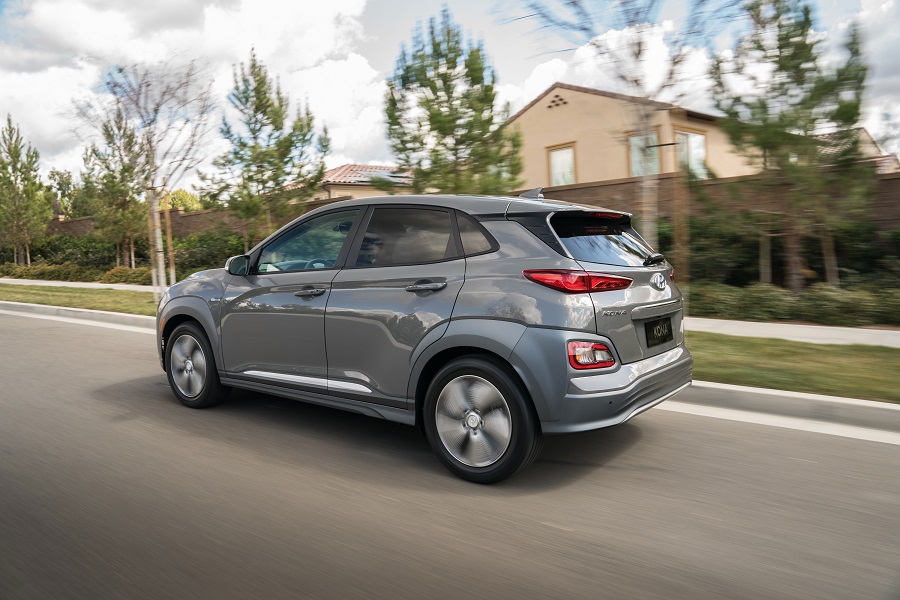 The Exterior - Hyundai Kona EV near Denver Colorado
Expectations were that the Kona EV would look a lot like the gas model. After all, there wasn't much about the exterior that needed to accommodate electric power, and it's been successful overall. Almost every review mentioned that those expectations were confirmed by the test-drive vehicles. When the EV arrives at Arapahoe Hyundai, you can expect similar trims, such as the SE, SEL, Limited and Ultimate. There'll also be a selection of colors to choose from ranging from dark blacks and grays to lighter fare.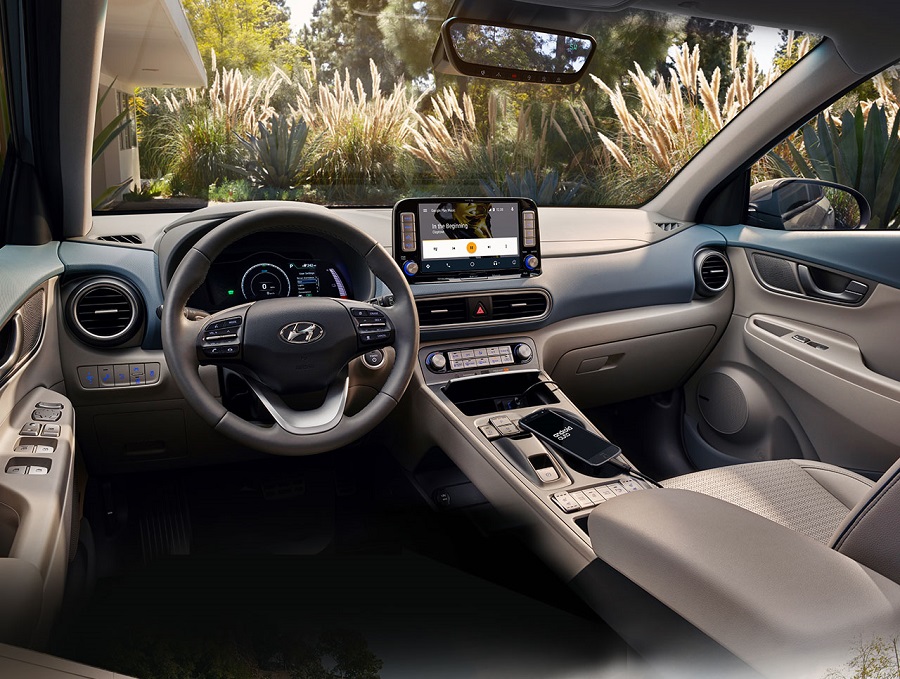 The Interior - Hyundai Kona EV specs near Denver Colorado
The interior of the 2019 Hyundai model that will be available near Denver and elsewhere is quite similar to the standard Kona as well. Perhaps one of the most impressive aspects is that you get 19.2 cubic feet of rear cargo room. That's exactly the same as the gas-powered Kona, which is quite impressive when you consider that there's a battery pack there as well. As with the Kona, an 8-inch touch screen is available. It provides access to the navigation and audio system and is bundled with Apple CarPlay Android Auto capabilities.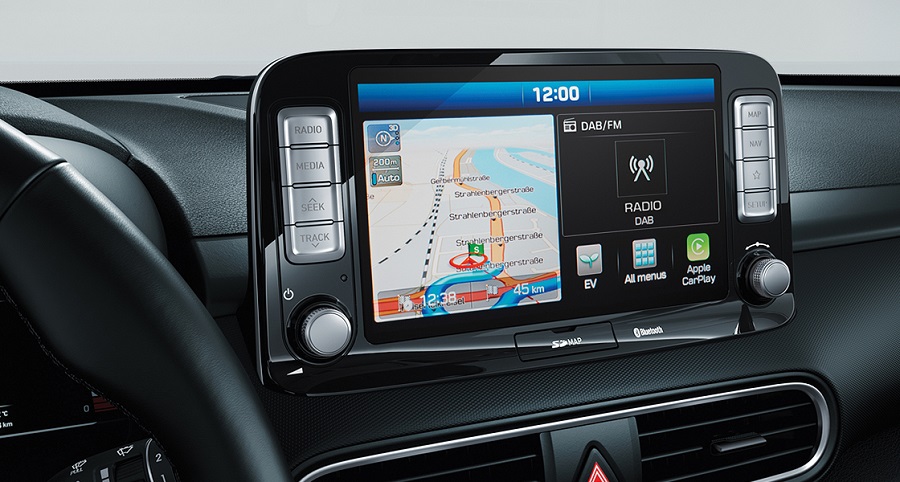 Advanced Safety Features - 2019 Hyundai Kona EV dealer
Another exciting aspect of this 2019 Hyundai model is that Hyundai has really doubled down on safety. These safety features will be included standard with the model you purchase at Arapahoe Hyundai or any Hyundai dealer near Denver. The leading-edge technology that the brand has incorporated includes automatic emergency braking, lane-keeping assist and forward-collision warning. You'll also benefit from a Driver Attention Warning system, which will track your driving characteristics and alert you when you're being inattentive or are perhaps fatigued. There's a rear cross-traffic warning system as well as radar systems that monitor the vehicle's sides and work in tandem with a blind-spot detection system.
A Ride That Stands Apart
The 2019 Hyundai Kona EV, which will be available at all Hyundai dealerships serving Centennial Denver Littleton Colorado, will have different ride characteristics thanks to an independent rear suspension that uses trailing arms. This is a superior approach to the suspension in the standard gas-powered version. One high-profile review was quick to point out that the better suspension was only present in order to accommodate the battery pack. Whether or not that's true is a matter of debate, but the short of it is a bit more ride comfort and better cornering.
Learn More About the Kona EV Today
The all-new Hyundai Kona EV is almost here at every Hyundai dealership serving Centennial Denver Littleton Colorado. This is the kind of electric vehicle you've been waiting for, and you owe it to yourself to learn more. Contact a dealership today or stop on by to get the latest news, and you can also sign up to be notified when new news becomes available, test-drive opportunities launch and much more. You may even have the opportunity to claim special offers only available to those with early interest.