Research 2019 Hyundai Tucson | Denver CO
View Inventory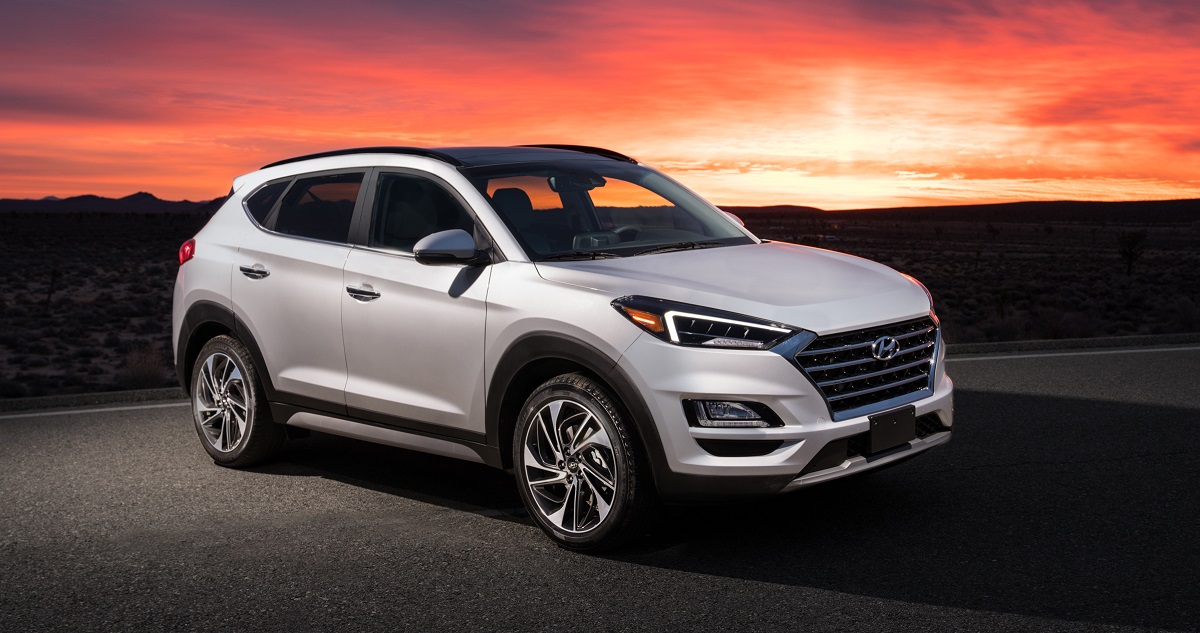 2019 Hyundai Tucson Overview
The Tucson made a huge impression at the New York International Auto Show, and we're here to give it a full write-up in this brief Denver area review. As a "just right" sized SUV, it promises to integrate your entertainment into the vehicle itself, a solid showing from Hyundai and sure to be a big hit in 2019. Hyundai focused on two primary categories in the 2019 model: Safety and powertrain. Both of these areas get much welcome upgrades and enhancements. Arapahoe Hyundai is already a huge fan of the Tucson, so we're more than a little happy to report the following good news in this Denver area review.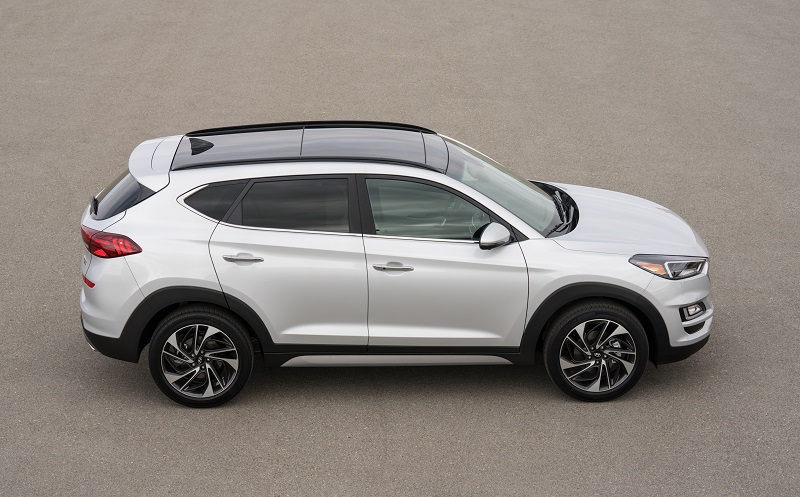 What's New for the 2019 Hyundai Tucson
We'll go through a few categories here and let you know what upgrades and enhancements you can expect. Arapahoe Hyundai is pleased to report that the 2019 model already looks to be a fierce contender in its class.
2019 Hyundai Tucson's Exterior changes
There's a brand new cascading grille for a more modern and aggressive look. It's a great way to announce, "I'm here, and I'm glad I bought a Tucson!" Fog lights are now standard on trims, making for safer driving during weather conditions that aren't suited to driving. And tires are getting an upgrade, too, with choices for 17", 18", and 19" tires, depending on the trim that you decide to make your own. The new Tucson promises to be a little more aggressive than in the past, but the beauty of the Tucson is the lowkey exterior appearance in comparison to other models on the road. It stands out simply by NOT standing out all that much, but it's completely distinct and stylish in its own universe. And that will be YOUR universe when you buy the new Tucson.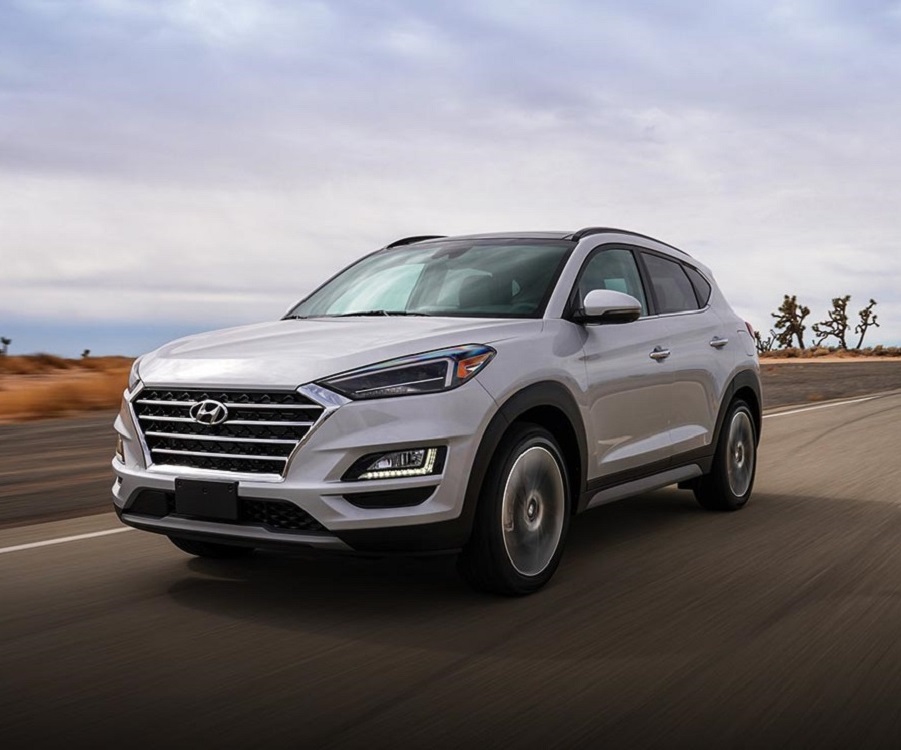 2019 Hyundai Tucson's Interior
Infotainment fans will be pleased with the 7-inch touchscreen system that comes standard (upgrades are available). You get Android Auto and Apple CarPlay STANDARD this time, and that's a big plus. In today's vehicles, technology is becoming the norm, so making a feature like that optional might have hindered the appeal of the Tucson. Thankfully Hyundai has you covered with standard infotainment system audio features. You will have optional wireless charging options thrown in as well. And as always, the Tucson keeps it completely and totally simple on the interior standard features but gives you the option to upgrade things like standard trims and other goodies.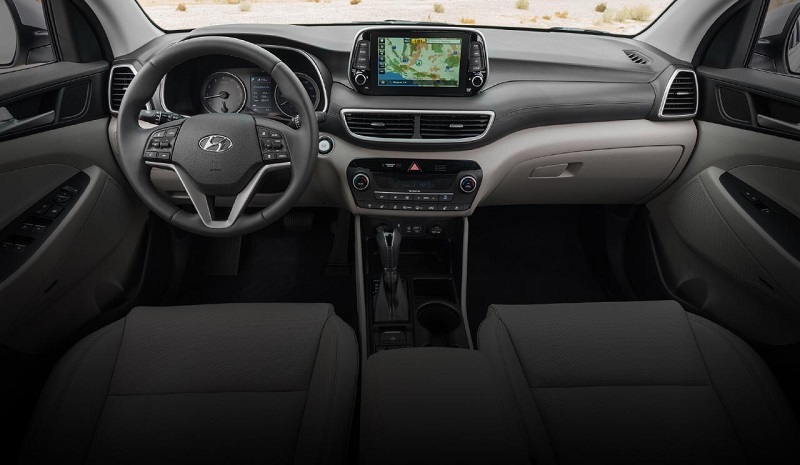 2019 Hyundai Tucson's Powertrain
Big changes come to the powertrain in 2019. It's going to be serving Centennial Denver Littleton Colorado drivers will still get the standard 4-cylinder engine with a 6-speed automatic transmission that gives you a respectable 164 horsepower, but now you have the option for a 2.4-liter inline-4 engine that will up your power to 181 horsepower and 175 lb-ft of torque. AND you have the option for all-wheel drive if that suits you. It's that little extra boost that will be serving Centennial Denver Littleton Colorado drivers with even more options for power on the Tucson, although most folks don't buy a Tucson because they want incredible power. It's all about the interior and the beautiful simplicity of the style.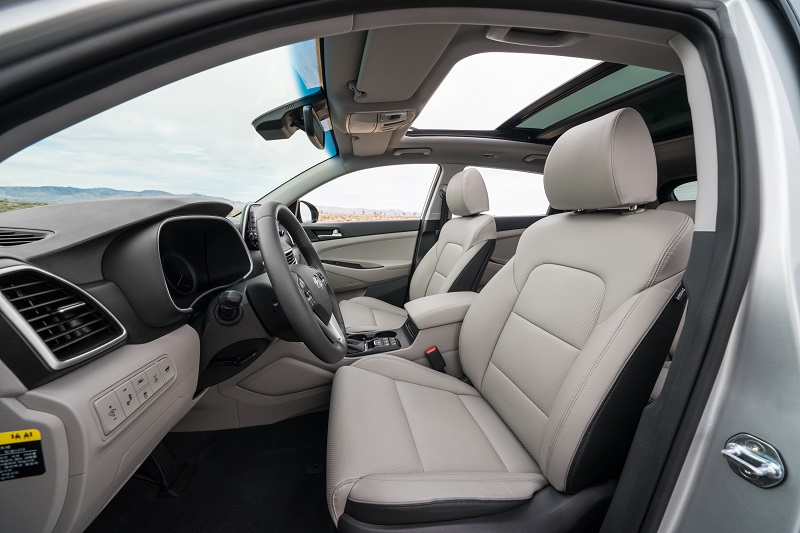 Come See it Today
We're big fans of the Tucson in the past, but we feel like it gets even more exciting this year, with more robust features and a big slant toward safety like never before. Anyone buying an SUV crossover of this type is obviously going to be concerned about safety features. For the bulk of buyers, they're a family car, and that means the cargo you have is precious (and human). If you want to drive with confidence, you'll need safety features galore, an unassuming aesthetic to the car that makes it stand out by NOT standing out, and of course a lot of connectivity and wireless features that make it easier for you to stay in touch with your virtual and social life. The Tucson features all of these things and more, with upgraded engine options and a new focus on safety that will please even the pickiest of buyers. If you're interested in driving the Tucson for yourself, you can call us today to schedule a full test drive!