Test Drive 2018 Hyundai Sonata l Centennial CO 
View Inventory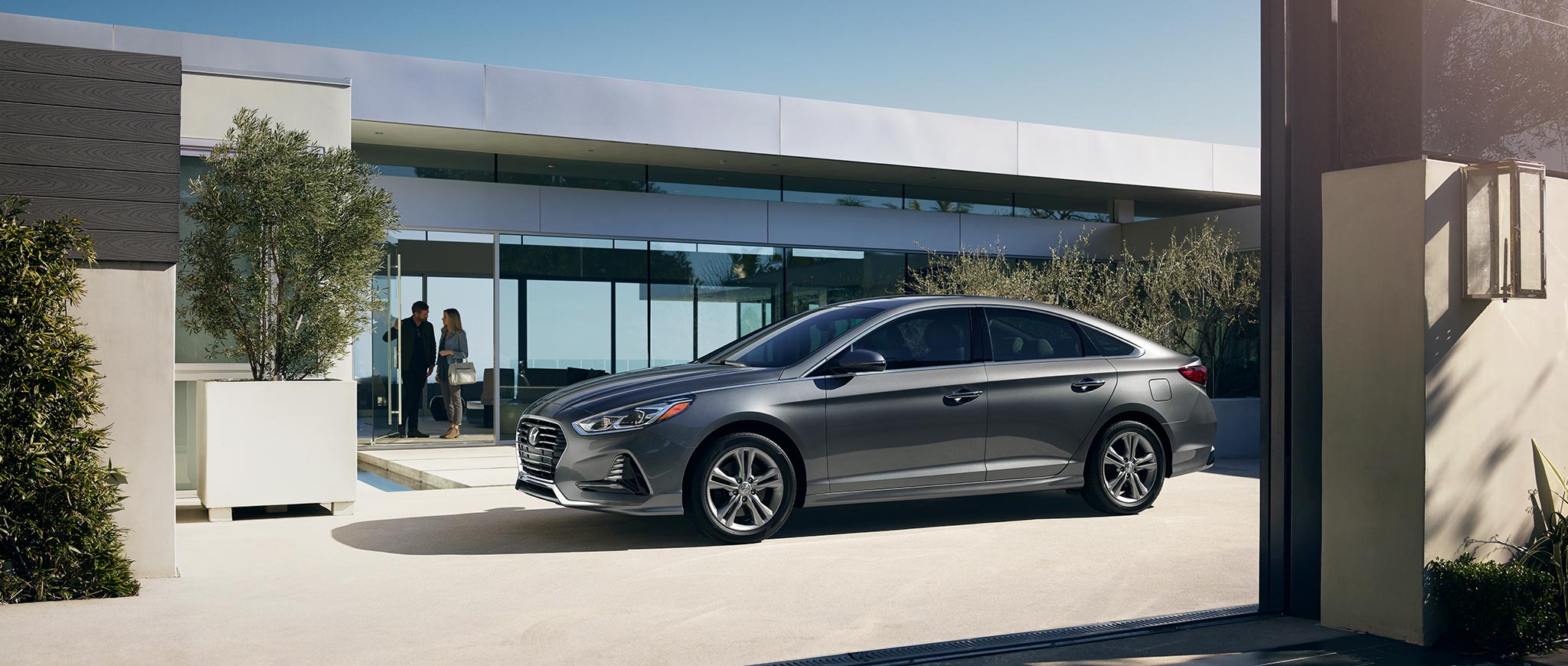 An Overview of The Elegant 2018 Hyundai Sonata
If you haven't already scheduled your 2018 Hyundai Sonata test drive at Arapahoe Hyundai, go ahead and take this step now. You won't want to miss a wonderful opportunity to evaluate for yourself the power of this affordable, sleek sedan. Hyundai has become one of the world's most innovative auto manufacturers. The 2018 models of the beautiful Sonata could make your heart pound just a little bit faster. Many people fall in love with this enticing brand!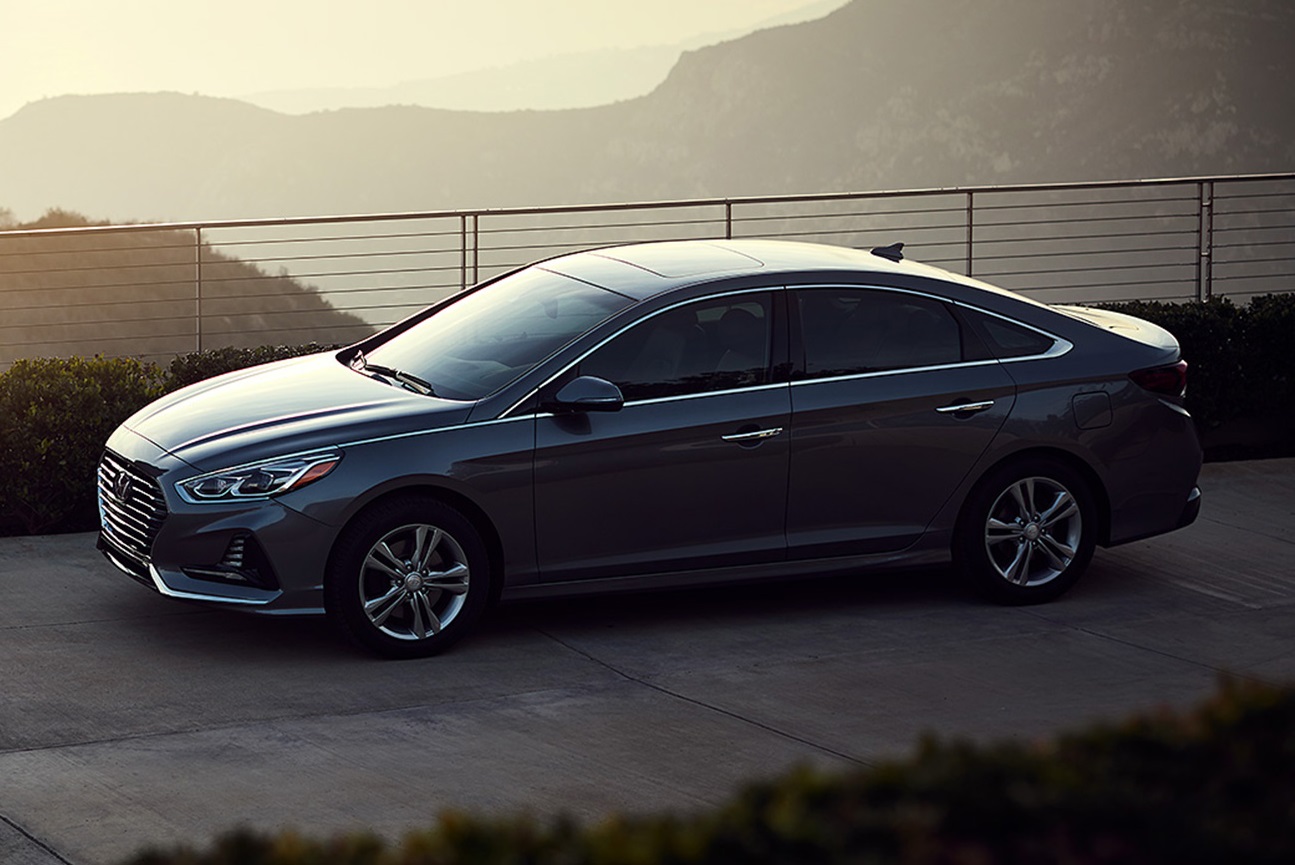 Schedule Your 2018 Sonata Test Drive
When you visit your Centennial Hyundai dealer, you'll enjoy a chance to review several trim models of the Sonata in person. By taking the time to consider and compare different vehicles, you can select the best interior conformation for your test drive. We suggest entering the cabin and taking a few minutes to really absorb the careful design elements which contribute so much to this brand's comfortable, plush interior. When you test drive the 2018 Hyundai Sonata, you may find it tempting to take some of these features for granted; they contribute seamlessly to the intuitive ease of driving this fashionable vehicle! The Sonata will seat up to five people in luxurious surroundings.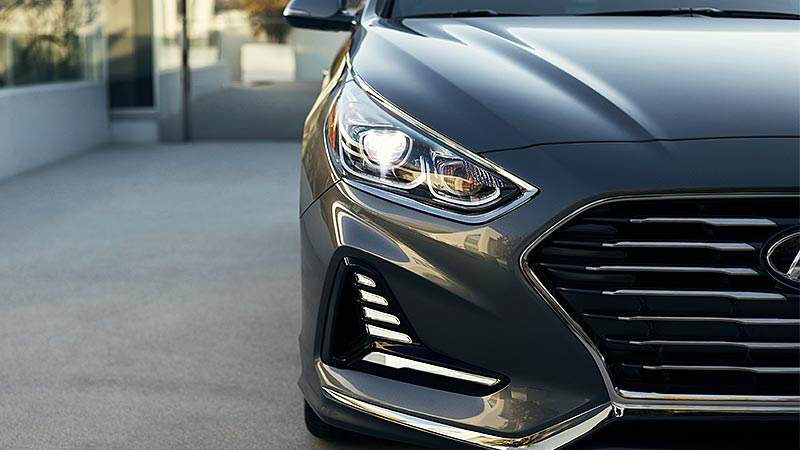 Every trim supplies an impressive 16.3 cubic feet of dedicated cargo space, in addition to passenger accommodations. You'll notice the 60/40 split folding seat in the rear, a great feature if you need to obtain additional space for cargo storage. In the front, a convenient central computer has become standard on some trim packages. This vehicle also features a standard radio display panel in most trims with appealing touchscreen controls. Hyundai has developed a great reputation for crafting well-designed automobiles with some remarkable innovations.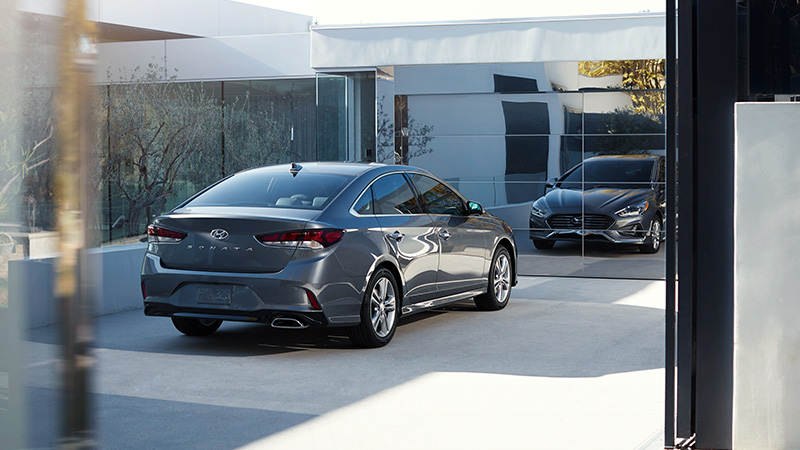 Enjoy Centennial Colorado Hyundai Dealership Test Drives
Have you decided which paint colors and available exterior features you prefer? Your test drive provides a convenient opportunity for examining the Sonata's exterior in greater detail. When you arrive at Arapahoe Hyundai to test drive the 2018 Hyundai Sonata, you'll enjoy a great opportunity to touch the glossy exterior of one of these well balanced, trendy sedans. Consider trim options you like the best. Hyundai recently implemented some exciting design changes to the rear lights. You can still obtain available additional LED lighting in the front to emphasize this vehicle's classy appearance. The distinctive front grille, aerodynamic vehicle profile and slender, fluid lines of the Sonata present a visually appealing combination. Your family and neighbors will certainly notice this attractive four-door sedan with approval! Drivers in Centennial Colorado expect to encounter some challenging winter conditions; the lovely Sonata offers a curving rooftop and front windshield, enabling easier snow removal. It offers an excellent choice for fashion-conscious drivers along the Front Range.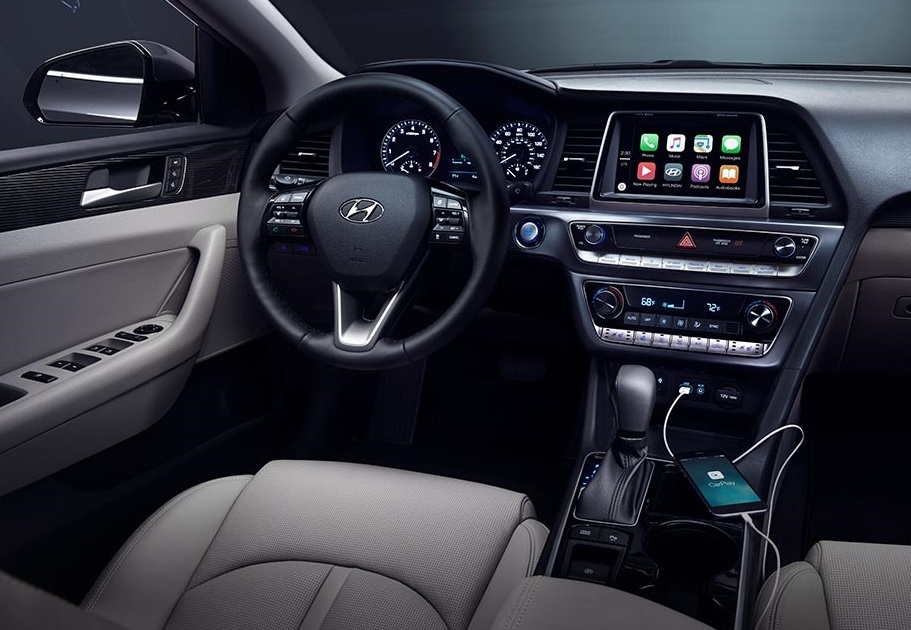 2018 Sonata Mechanical Performance
Another reason the Sonata attracts driver interest in Colorado: this brand displays remarkable engineering prowess. Depending upon the trim package, customers choose the Sonata with a standard 4-cylinder and 16-valve DOHC engine of 1.6L, 2.0L or 2.4L. Let us know your driving expectations, and we'll help you match your Sonata's powertrain to your requirements. The lovely Sonata features a superb multi-link suspension system and excellent disc brakes. Customers have fun driving this vehicle during every season of the year in Colorado. When you visit your Centennial Hyundai dealer to test drive 2018 Hyundai Sonata, bring along your questions about different mechanical features and available options. We'll gladly help you research aspects of different trim packages to ensure you obtain a Sonata capable of meeting your goals.
Request a Personal Hyundai Sonata Test Drive
When you schedule your test drive, you'll also enjoy an excellent opportunity to evaluate different safety features in this model first hand. We'll point out the latest innovations and available options of interest to you. Hyundai has developed a number of impressive driver alert systems for its vehicles, including an available high tech blind spot detection alert system (it assists drivers changing lanes during rush hour conditions in Centennial Colorado). A rear view camera has become a standard feature in the 2018 Sonata. The Sonata's design team prioritized safety very highly; we'll gladly showcase important safety components during the test drive.
Take Action Now
Contact Arapahoe Hyundai, your local Centennial Hyundai dealer, to arrange to test drive the 2018 Hyundai Sonata. We recommend taking this step right now. Customers who start the process of scheduling a test drive as soon as possible enjoy a definite advantage in acting quickly when an especially attractive automotive value arises. Particularly if you'd like to treat your household to enjoying the superb Sonata during this busy holiday season, it simply makes sense to obtain your test drive appointment at the first opportunity. You'll have a chance to learn about different Sonata trim model packages and confirm the features and available options you desire. Knowing this information may help you evaluate special offers with assurance during a very busy time of year. Go ahead and call us now. We look forward to assisting you!
*This material has been supplied for informational and opinion purposes only. To obtain full details, contact your local dealership.