Why Buy 2018 Hyundai Kona l Centennial Colorado
View Inventory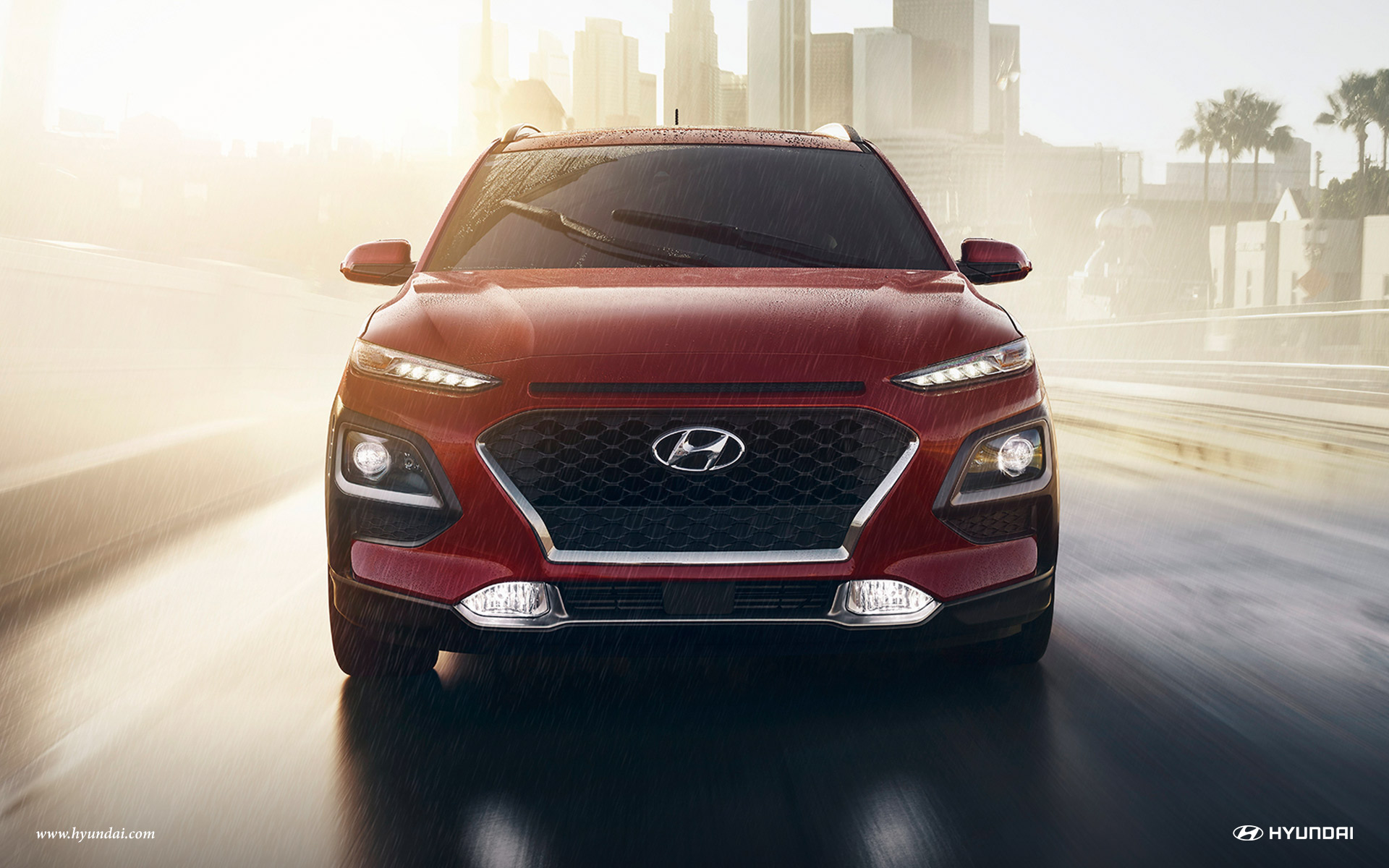 Why Buy 2018 Hyundai Kona
This spectacular new SUV offers tremendous power, reliability and stunning good looks. It comes with all of the latest technologies, and you'll enjoy the smart features that help you get more out of your life and enjoy your trips. This vehicle comes fully equipped with everything you need to get out and enjoy a day at the lake or a weekend excursion into the mountains. Contact Arapahoe Hyundai in Centennial Colorado to find out more about this vehicle and to learn about all of our specials that we have available to our customers. We want you to get one of the best new SUVs on the road, but you need to contact us now to make sure you're able to get the best options.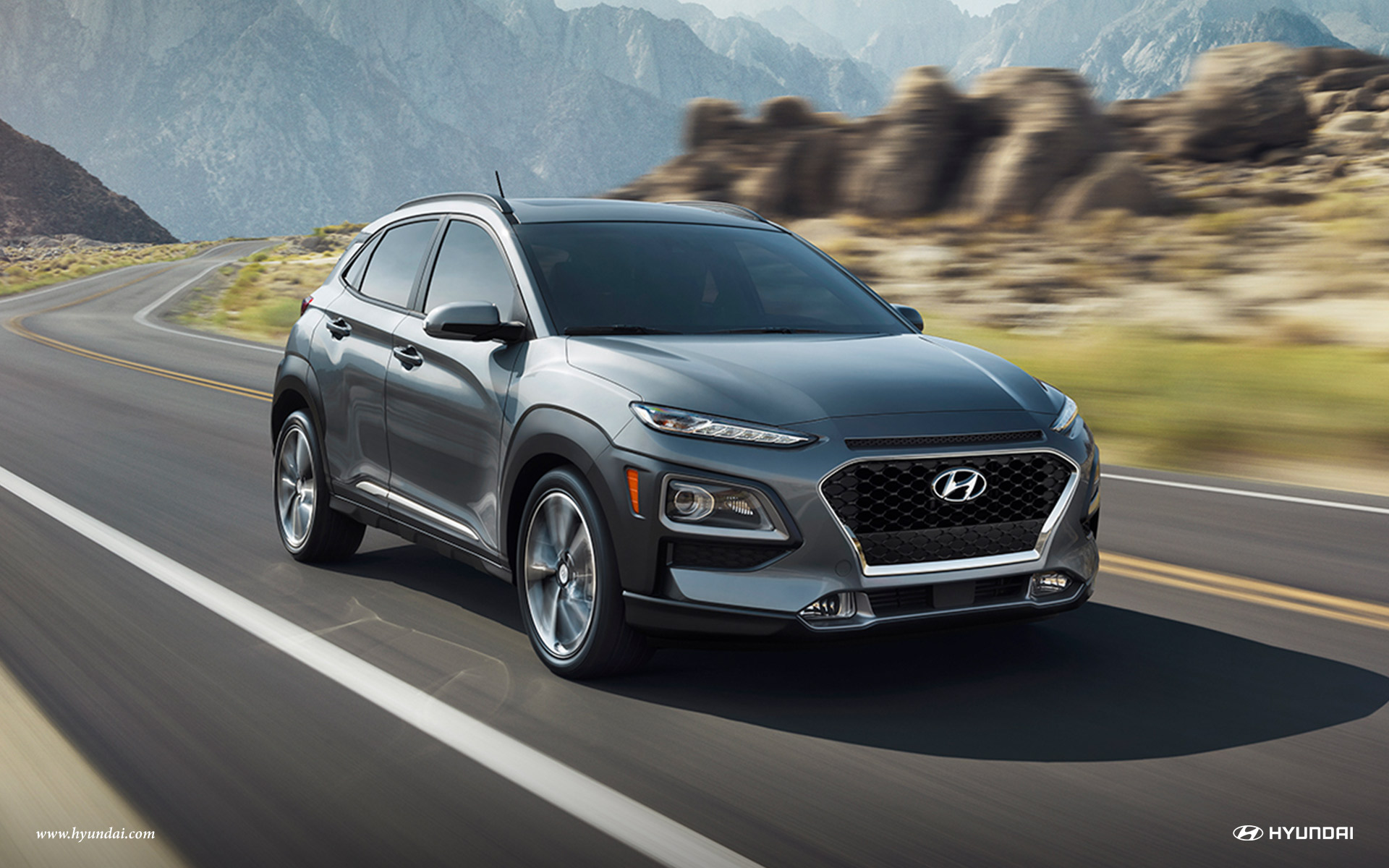 Exterior - Reasons Why Buy the Hyundai Kona
Contact Arapahoe Hyundai in Centennial Colorado to find out about all of the exterior features available on this vehicle. LED daytime running lights use minimal power, light up the road and provide a durable and long-lasting bulb. The vehicle also comes with automatic headlights, so you don't have to worry about turning your lights on at night. The 17-inch alloy wheels on select models will give you a sturdy and balanced ride. You can also get 18-inch alloy wheels for even more stability on the Limited trim. The vehicle offers fog lights to keep you visible, and the smart aerodynamic styling looks as good as it functions. Roof side rails take care of any excess baggage, You'll love the advanced features on the Ultimate trim, including rain-sensing wipers, high beam assist, Infinity Premium Audio and a Blue Link Connected Car System. Come down and see us so we can help you get into the vehicle of your dreams today.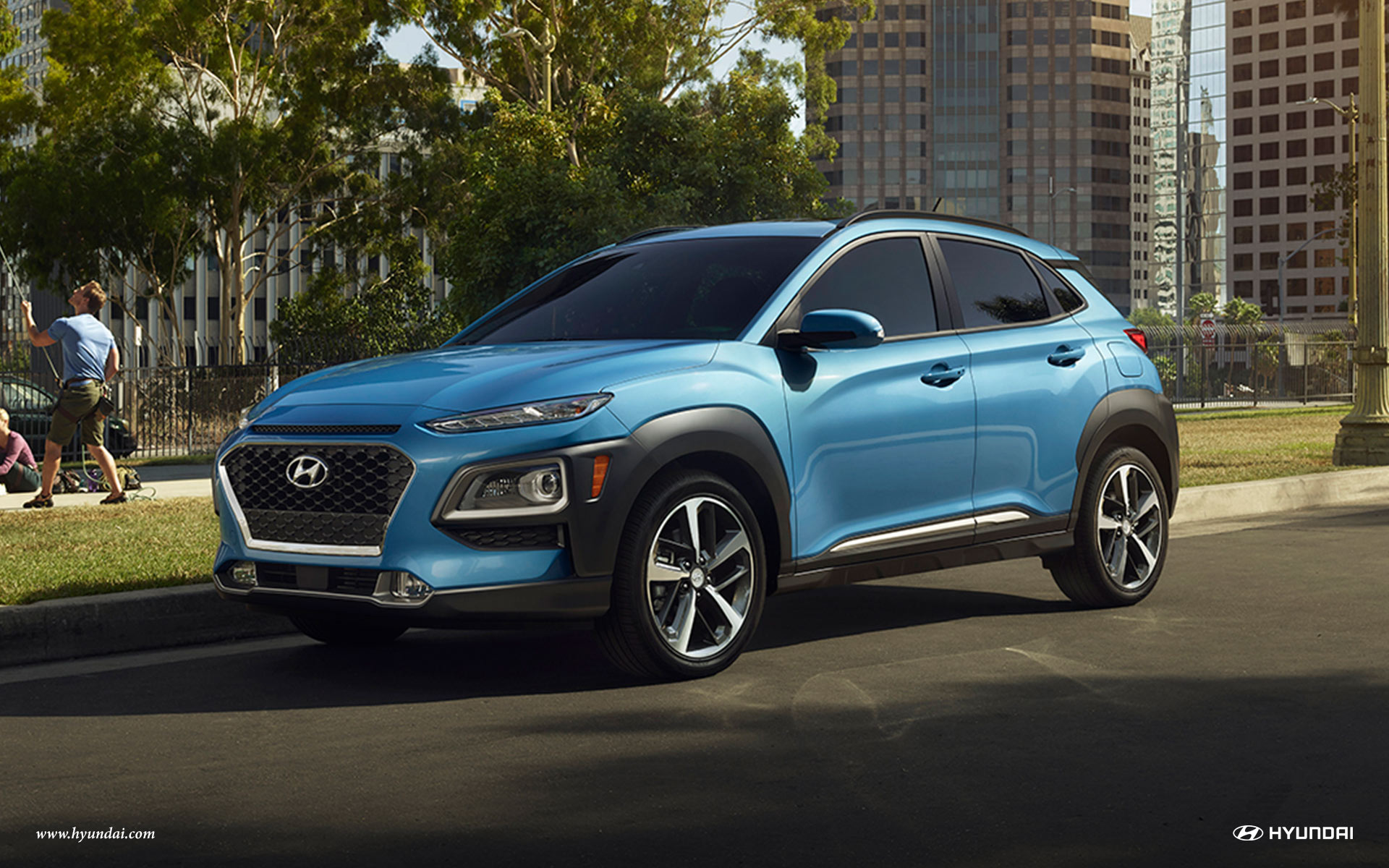 Interior - Why Buy 2018 Hyundai Kona
2018 Kona is available at your Hyundai dealership, and it comes fully stocked with an entire range of features and options. This vehicle is designed to let you take advantage of the latest advancements in smartphone technology, and it comes equipped with wireless charging for your device. The car also gives you the option of staying connected with a 7-inch touchscreen that comes with Apple CarPlay and Android Auto. This vehicle is designed to go places, and you'll love the lush interior and ample seating that is provided. With the available heads-up display, you'll be able to stay on top of your stats without having to glance down at your dashboard. The vehicle also has the option of getting luxury add-ons like heated leather seats and a sunroof. This car offers a host of smart interior features, but you have to give us a call if you want to make sure you can get the best options for your situation.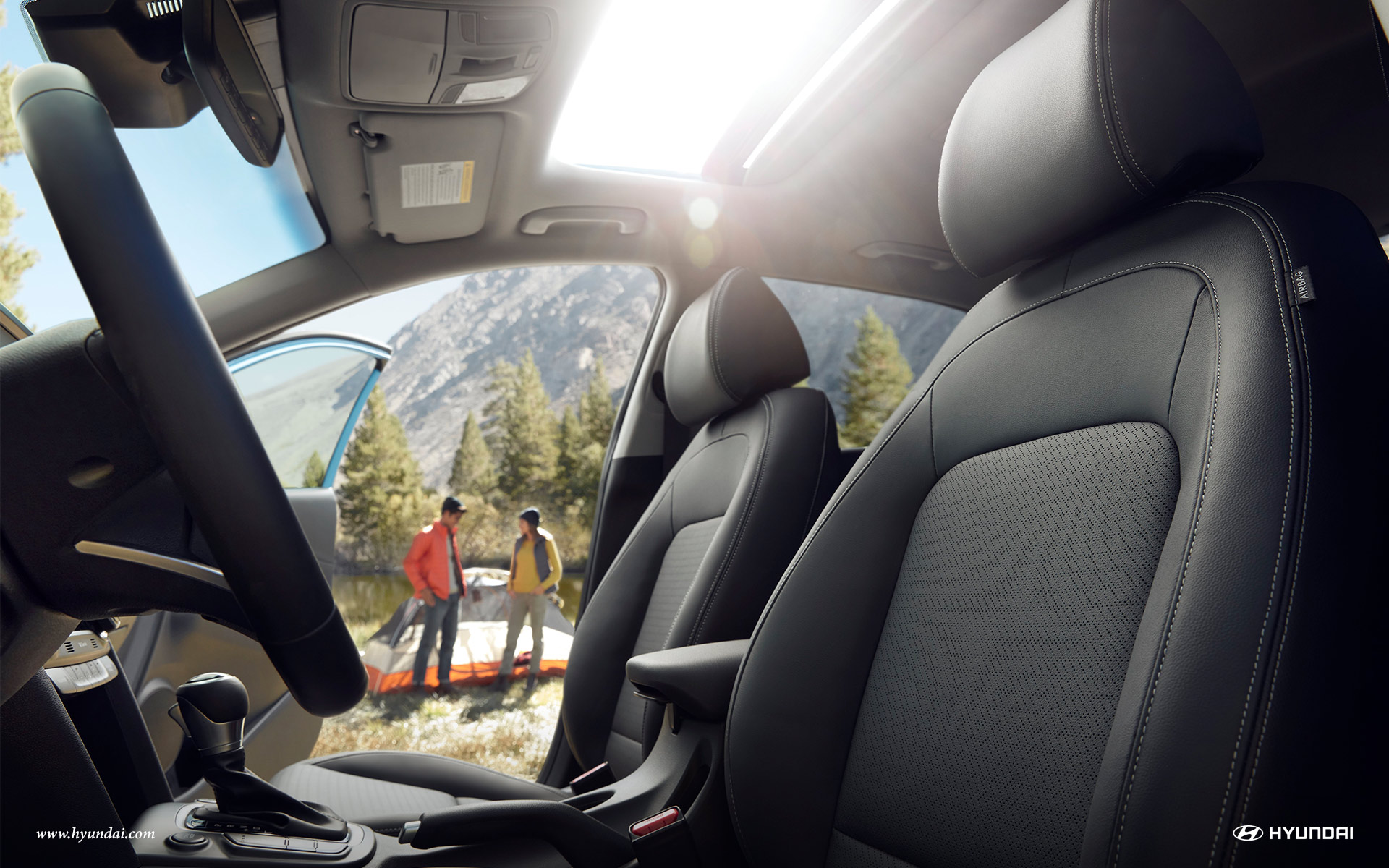 Mechanical / Powertrain
When it comes to the mechanical and powertrain options, this vehicle packs a pretty big punch. The base level SE and SEL trims come with a respectable 2.0-liter 4-cylinder engine that uses a 6-speed automatic transmission. The Limited and the Ultimate trims offer a 1.6-liter Turbo 4-cylinder engine with a 7-speed DCT transmission. This vehicle is designed to help you power through the most intense environments while keeping you safe. When you come down to our dealership, you can take this vehicle for a test drive to see how the supple suspension is designed to support your haul fully. Contact Arapahoe Hyundai in Centennial Colorado for 2018 incentives, models and offers.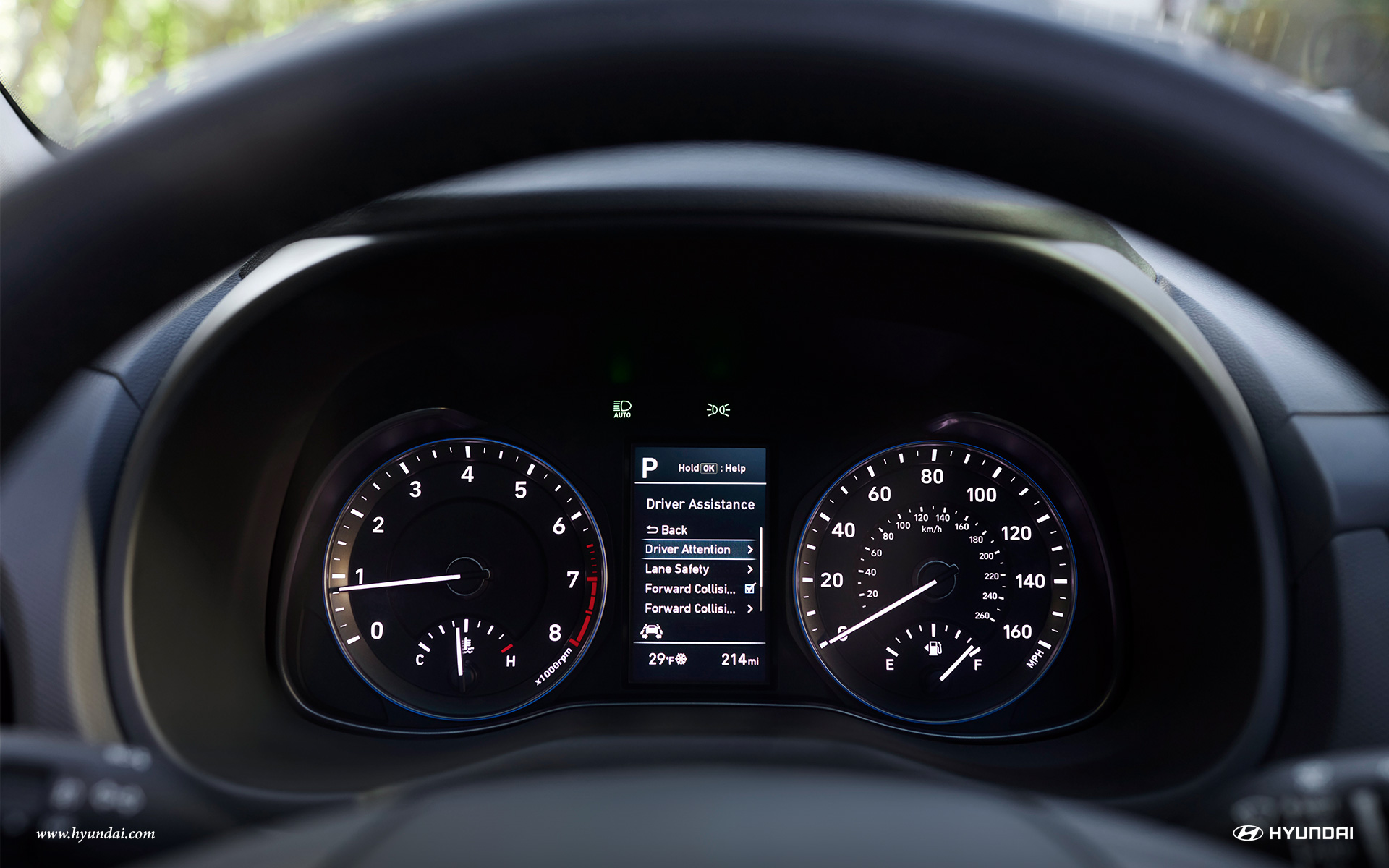 Safety - Why-Buy with Safety Features
2018 models are available at your Hyundai dealership, and the safety features are some of the best available in the industry. Go for a higher level trim, and you'll get smart features that are designed to help you prevent an accident. Rain-sensing wipers give you a clear view of the road, the heads-up display lets you keep your eyes on the road, and smart options like forward-collision alert technologies are designed to keep you safe. You'll also get a full complement of airbags and seatbelts to keep you secure. The vehicle uses a smart side impact beam, and the reinforced safety cage will keep you well-protected.
Request Kona Information, Quotes or Specials
Come down to our dealership to request your specials, information, and quotes. These vehicles are designed to help you get an incredible level of performance, and our team can help you find the best deals for your situation. Give us a call, and we will help you find out about any special offers that pertain to your unique situation. We can sometimes give higher discounts to college students, active military, and other demographics. Give us a call to schedule your test drive and get your financing in place so that you're ready to take this beauty home when it arrives on our lot.
Find out Why You Should Buy a 2018 Hyundai Kona
After listening to all the rave reviews for this vehicle, we think this vehicle will fly off our lot. If you want the best options available for you, then it's important to give us a call so you can have the best chance of getting the perfect vehicle for your needs. Come down and see us or give us a call to find out about getting a test drive, talk about our incentives and learn more about how we can help you take home the vehicle of your dreams.