Why Buy 2018 Hyundai Sonata l Littleton Colorado
View Inventory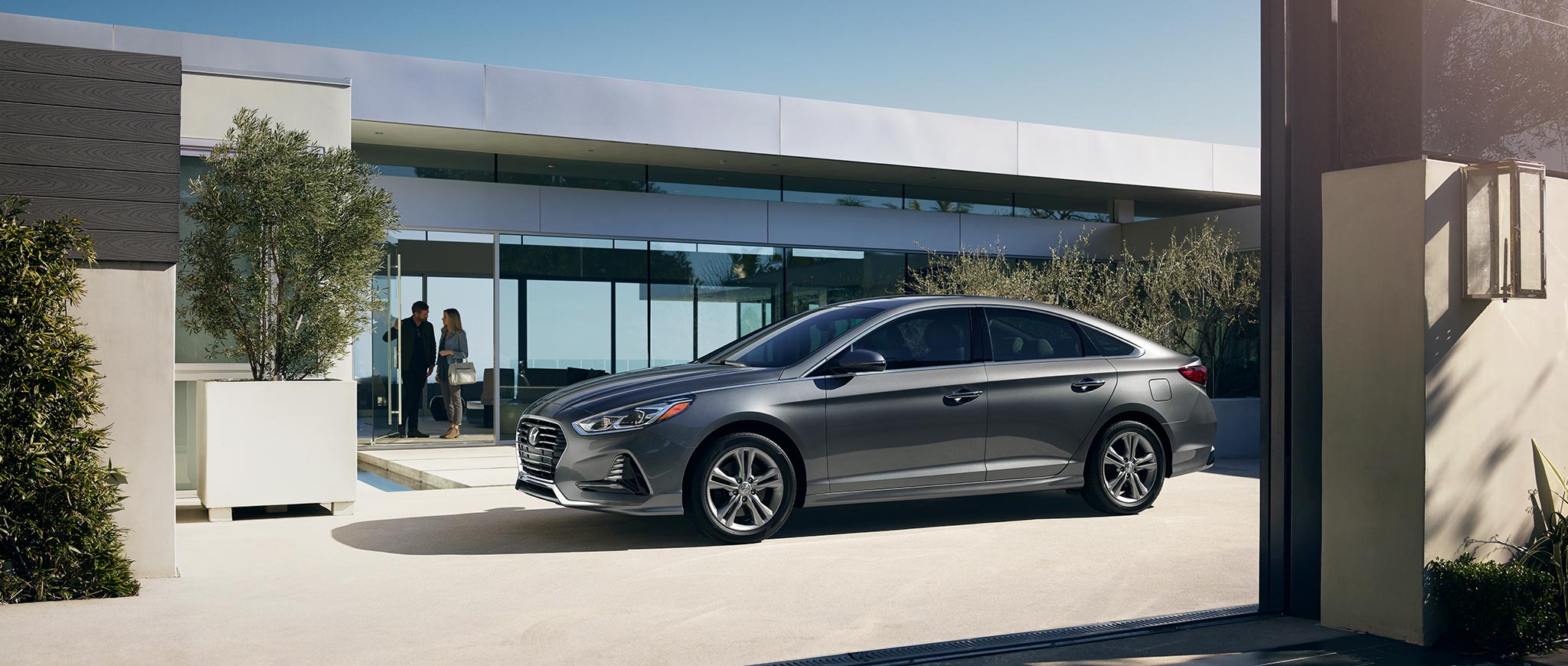 Why Buy 2018 Hyundai Sonata
2018 Hyundaia models are here, and people are already talking about the new Sonatas. These vehicles come with the latest safety and security technologies. You'll also get the advanced new tech that makes it easier and safer than ever before to stay connected while you're on the road. This vehicle is designed to provide you with fantastic luxury, and it can provide you with a luxurious and dense playback of all your music. Come down and explore this vehicle for yourself to understand why this car is one of our best selling vehicles. We are here to help you sort through your options and take home the best vehicle for your situation.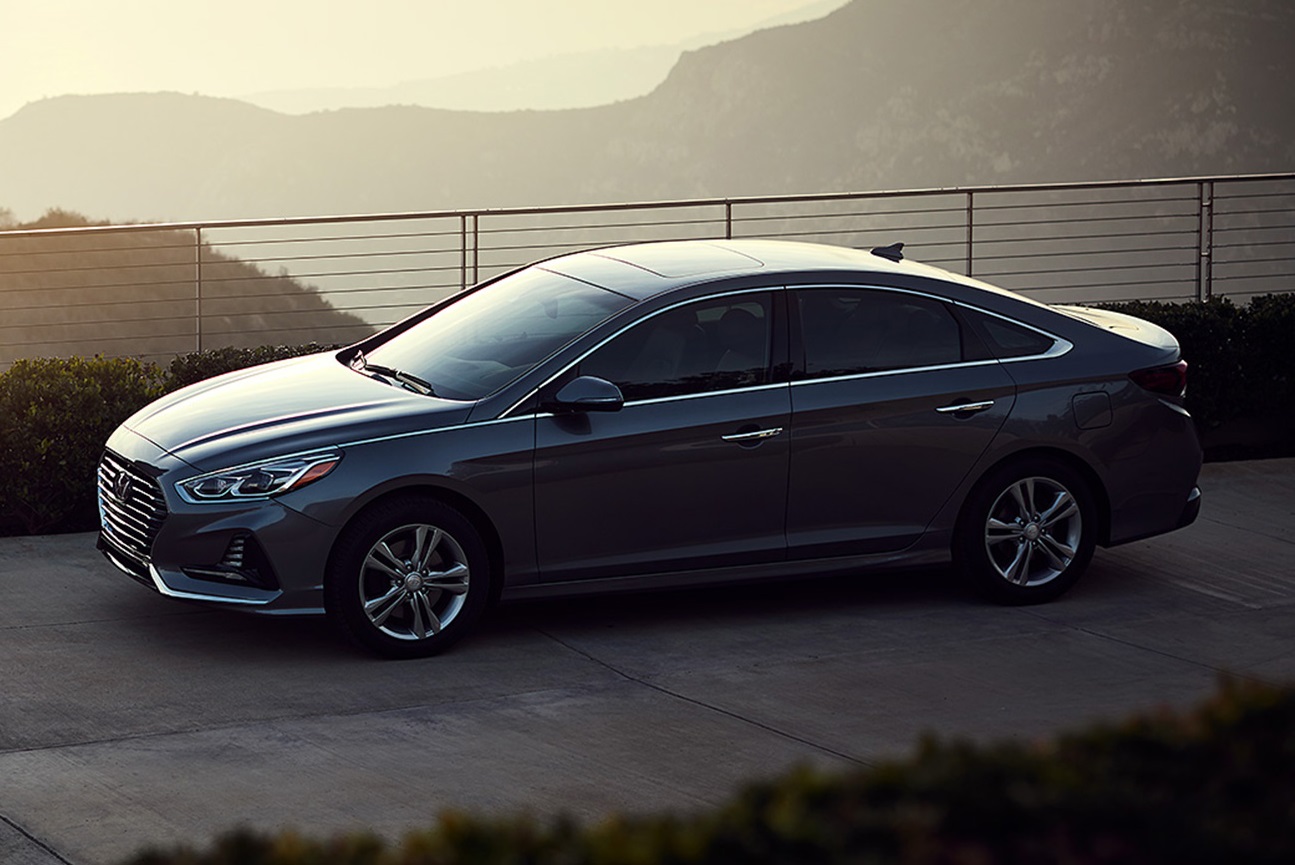 Exterior - Reasons Why Buy the Hyundai Sonata
The 2018 Hyundaia models feature lots of features that make them extremely valuable for people on the go. One notable new feature is the remote lock and unlock option so that you can make sure your vehicle is locked no matter where you are. With the smartphone app, you can control your car from most anywhere. the car also comes in a stunning array of colors that you can choose from. When you need to get a vehicle that fits your lifestyle, this car is designed to make an impression before you even get out of the car. LED headlights give you a bright and clean look as you're driving down the road. The grille features a new cascading design, and the entire car is expertly sculpted from the back to the front of the vehicle.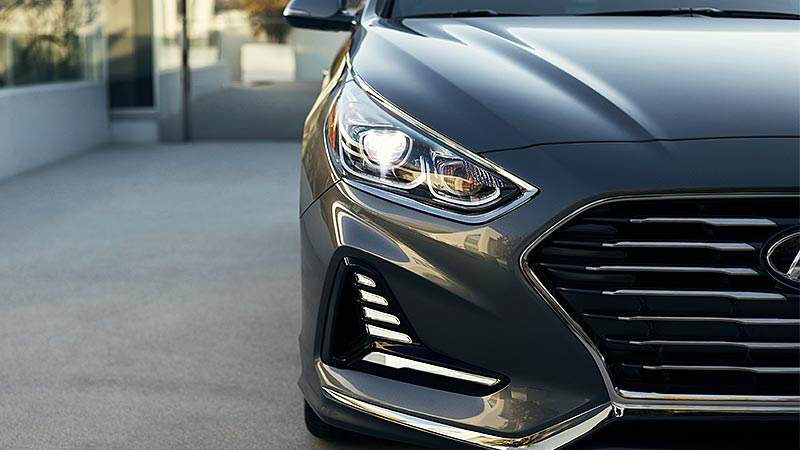 Interior - Why Buy 2018 Hyundai Sonata - Request Interior Information
While we can't help you get a faster commute or avoid that daily traffic, this sedan can help you make the most of your time. The vehicle has a redesigned interior that you're sure to fall in love with. Come down to our dealership serving Littleton Colorado residents and take a tour of this vehicle for yourself. The car offers quick communication methods to let you stay in touch with friends and family. Contact our dealership to discover our Littleton area specials and find out how this vehicle can help you get a better overall ride. This car has more interior room than any other vehicle in its class, and you'll get an incredible 122.4 cubic feet to stretch out and store your gear. Explore the dual climate control that expertly ensures both sides of the car can keep their own personal temperature settings. Even the seats are designed to cool down or warm up depending on the weather conditions.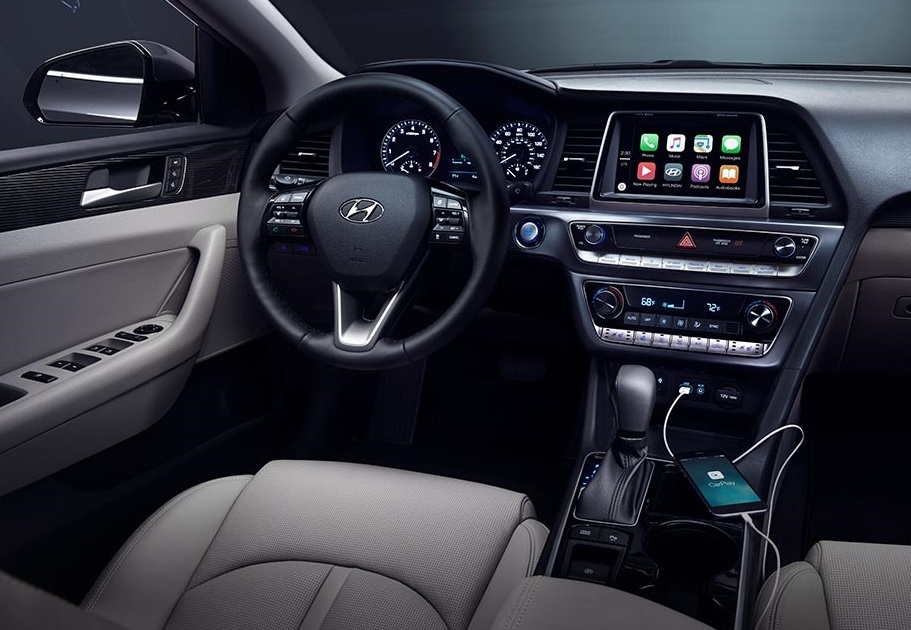 Mechanical / Powertrain
At our dealership serving Littleton Colorado, we're proud to carry this incredible new sedan. Three engine options are available depending on the trim that you choose. The 2.4-liter engine option on the SE, SEL, Sport and Limited trims provides you with 185-horsepower and 178 pound-feet of torque. The Eco trim offers a 1.6-liter engine that gives you 178-horsepower and 195 pound-feet of torque. For a bit more power, you can go for the Sport 2.0T or Limited 2.0T engine. With 245 horsepower and 260 pound-feet of torque, this 2.0-liter turbocharged engine packs some serious power. Come down and explore your options and find a vehicle that works for you.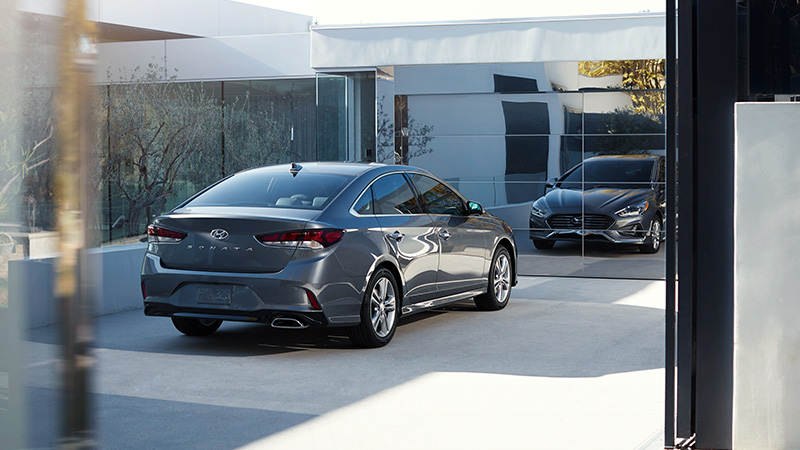 Safety - Why-Buy with Safety Features
Visit our Hyundai dealership to discover our Littleton area specials. When you come down, you can find out more about our incredible safety features. The vehicle has several standard features that make this vehicle an excellent safety pick no matter what trim you go with. The car comes with a rearview camera and optional rear parking sensors. You'll also enjoy the electronic stability control, traction control system and the anti-lock braking system that combine to provide you with better stability and stopping power. The vehicle comes with a tire pressure monitoring system as well. Enjoy the automatic high beam assist features on the higher trims. The vehicle also has blind spot detection features to help you avoid an accident on the road. Constantly monitoring for rear cross-traffic and checking to see if you're in the right lane will help you stay in control of your vehicle and drive more effectively.
Request Sonata Information, Quotes or Specials
2018 Hyundaia Sonata models are available, and we want to make sure you know about all of our specials. Give us a call, and we will give you the car information you need to make a smart decision about your next vehicle purchase. We can help you get a quote for your vehicle options so that you know how much you need to finance. Our team will also work with you on ways to help you get a good deal on your next vehicle through the use of a trade-in or other programs that are designed to make your life easier and your next vehicle more affordable.
Find out Why You Should Buy a 2018 Hyundai Sonata
At our dealership serving Littleton Colorado residents, we want to help you get a deal that you can be proud of. Come down to our Hyundai dealership to discover our Littleton area specials, and we will get you set up with the financing you need to take home a new vehicle today. We will schedule a test drive for you and work with your situation to ensure you can drive back with a new car that you love.