Denver Area 2017 Hyundai Sonata Hybrid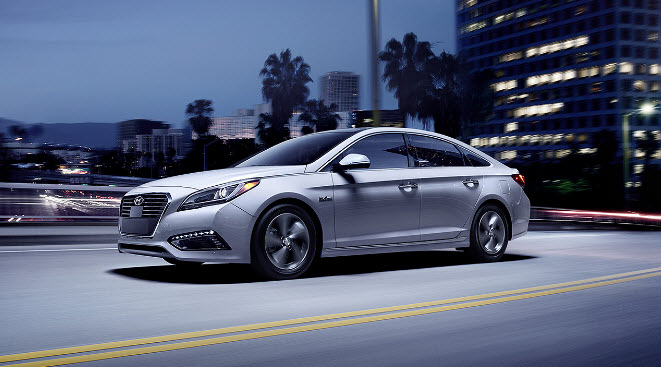 Denver Area 2017 Hyundai Sonata Hybrid
Since its release in 2015 in New York, the 2017 Hyundai Sonata Hybrid has received fewer sales as expected. Due to this, the company updated all the aspects of the car to increase its sales. A new Sonata Hybrid is set to be released during summer with advanced features which are meant to make the car the best amongst its competitors and increase sales. The new model has been well done so to cater for either personal or family needs. The 2017 Hyundai Sonata Hybrid is fascinating mostly due to its ability to keep the charge for a very long time. Grab this car is any of your preferred colors such as Astral Blue, Hyper White, Cosmopolitan Red, Ion Silver, Metropolis Gray, Nocturne Black and Skyline Blue. New Sonata is mid-size sedan which dimensions are one of the biggest in its class, and it could be compared to larger vehicles. Below is detailed information on the interior, exterior, mechanical, powertrain and the safety features of this fantastic vehicle. The new Sonata car has been distributed to ten states in the United States including Denver Colorado.
Interior
The interiors of the 2017 Hyundai Sonata Hybrid are not also luxurious but also functional. The new car is upgraded with extra space as a result of a more compact battery that fits in the trunk leaving a lot of space for your cargo and goods. The space-saving lithium-ion polymer battery also comes with a warranty from the Company. Enjoy quick access to all amenities in the new model. The car is equipped with a dual automatic climate control which offers custom settings for both the driver and front passenger. The 2017 Hyundai car is also installed with an audio mounted on the steering wheel, a phone and cruise controls. Touchscreen in cars have become one of the major aspects; Sonata is not left out. Enjoy a display of a standard 7-inch touchscreen audio system and an 8-inch touchscreen navigation system. One of the most outstanding features of the new Sonata is its power tilt-and-slit panoramic sunroof that allows you to view the sky at your convenience. The car has manual sunshades in the rear windows to protect your family from the sun. With its 4.2-inch LCD color screen, you can see an update of vehicle's operation, energy flow and the miles it can take before it goes off. You can be sure to enjoy all these features from Denver Area 2017 Hyundai Sonata Hybrid dealers.
Exterior
The 2017 new Sonata is an upgrade from former models. Starting from its HID Xenon lighting system that not only enhances the car's design but also increase visibility. The headlights will switch from low to high when an oncoming car is detected. The car is equipped with sport-tuned suspension and larger front brakes that enhance steering response, handling, and braking. If you buy the Sports 2.0L version, you will enjoy the 17-inch alloy wheels with dual exhaust tips. If you purchase a Limited 2.0T model, the wheels are 18-inch with quad exhaust and rear diffuser. If you love the sunshine, fresh air, and vitamin D, you can enjoy the two types of the sunroof in the new Sonata. It comes with two sunroofs: power tilt-and-slide sunroof or a panoramic sunroof. As listed above the new Sonata comes in 7 different colors. Make sure you contact Arapahoe Hyundai which is serving Denver Colorado.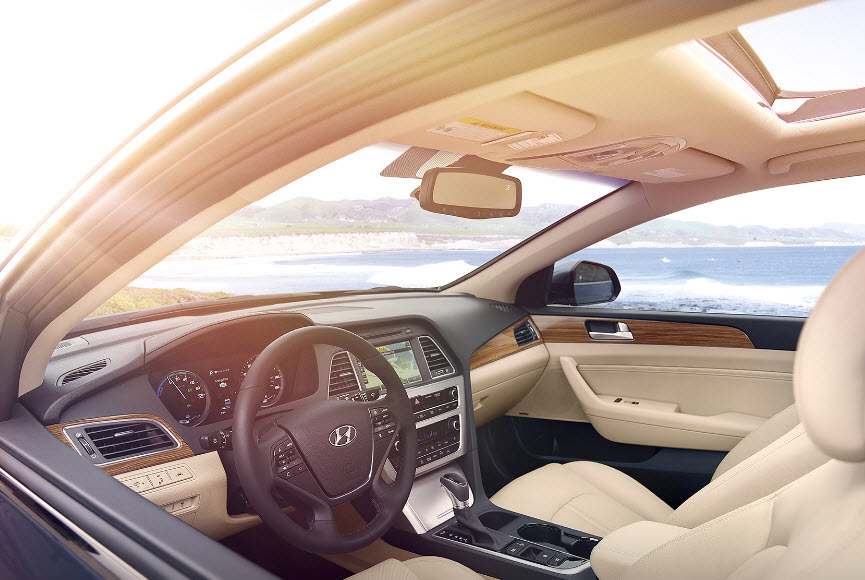 Mechanical
The Denver Area 2017 Hyundai Sonata Hybrid car is embedded with a smart hands-free trunk which makes offloading and loading convenient. The car is equipped with an Apple CarPlay support which allows you to access your phone's application through the car's touchscreen. The car is installed with a 2.0-litre gas engine with electric propulsion.
Powertrain
The 2017 Hyundai car will use a 2.4L engine which is the best car if you are looking for a cheap car. The engine in the new model will produce a 154 horsepower and 140lb-ft of torque. If you are looking for a faster car that will not cost you a lot of money by fueling, you can get the 2.0L turbocharged engine vehicle. The new Sonata can decouple the petrol engine and run only on electric power with a speed of 75mph. With a full tank, you can get an average of 650miles without a refill. Looking to test drive this car to experience these features? Feel free to contact Arapahoe Hyundai which is serving Denver Colorado for an amazing test drive, Sonata Hybrid information or purchase.
Safety
Although all cars are equipped with airbags, the new model is fitted with a special driver's knee airbag. It is also embedded with rear parking sensors to ease parking. It is also installed with a lane departure warning system that helps maintain vehicle control and lane positioning. It also updates you when there is a vehicle in your blind spot. It is equipped with a front camera and a system that warns you in the case of a potential collision. The Hyundai car is not only beautiful and classy, but it is also functional. Get a chance to enjoy all the above features by doing a test drive or purchasing the car. For all Sonata Hybrid information, contact Arapahoe Hyundai in Denver Colorado which is serving Denver Colorado. All Denver area 2017 Hyundai Sonata Hybrid dealers have updated Sonata Hybrid information and can answer all the questions.