New Hyundai Denver Review – 2020 Hyundai Sonata Hybrid For Sale near Denver l Centennial CO
Denver Review – 2020 Hyundai Sonata Hybrid
View Inventory


Vehicle Overview
Hyundai is one of the most innovative automakers in the world, but even they have outdone themselves with their intelligent design on the 2020 Hyundai Sonata Hybrid. This model and variation features solar panels on the roof that generate an extra two miles of battery power each day. As Hyundai says, it's free energy, courtesy of our old friend the sun. Arapahoe Hyundai now features the 2020 Hyundai Sonata hybrid and all of its many innovations. It's good for the environment. It's good for families. And it's a very big model for us right now, so we're serving Denver Littleton Aurora Centennial customers with a brief overview of the 2020 Hyundai Sonata hybrid. You won't find a smarter, more attractive sedan in the world right now.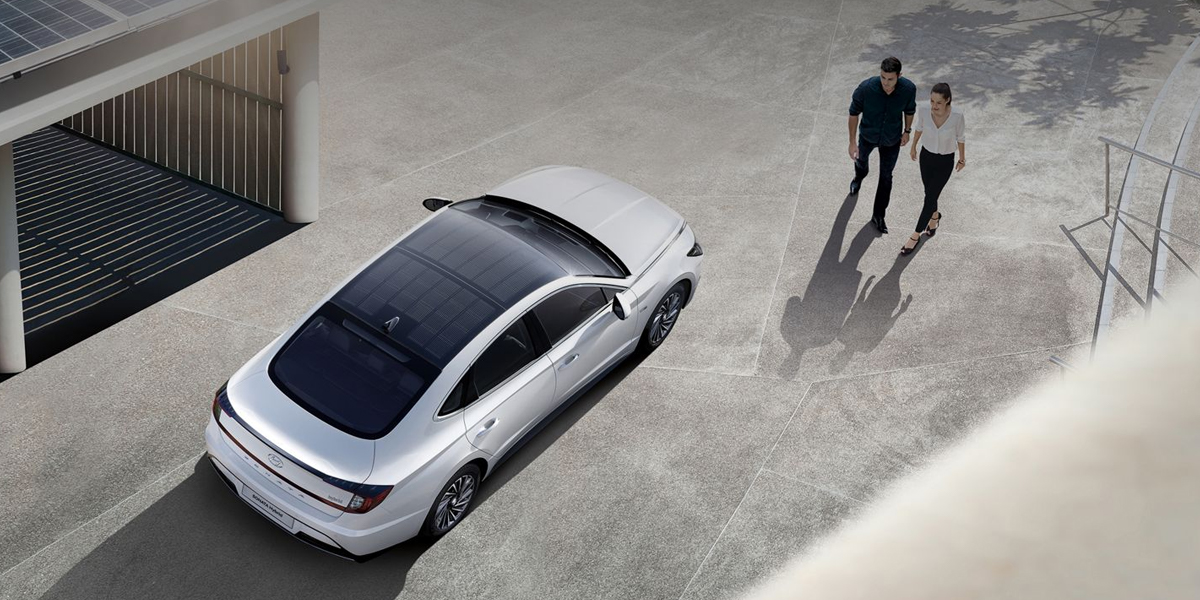 Exterior – 2020 Hyundai Sonata Hybrid
The refined, elegant exterior of the 2020 Sonata hybrid looks much like its non-hybrid counterpart, save for the unique solar panel roof design of the hybrid. It's almost as if that feature alone boosts the physical profile of the hybrid version of the Sonata. You'll also benefit from alluring exterior features like 17-inch alloy wheels and LED daytime running light. The front grille of the Sonata is something to behold these days, with a huge area carved out for the chrome shine to make its case for the Sonata. This is one sleek sedan. Hyundai describes the silloughete of the Sonata hybrid as being of the "four door coupe" variety, and they're not off the mark there. The LED headlight design comes across as fresh, crisp, and clear as well, bringing out that large grille even more and introducing you to a Sonata hybrid that means big business all the time.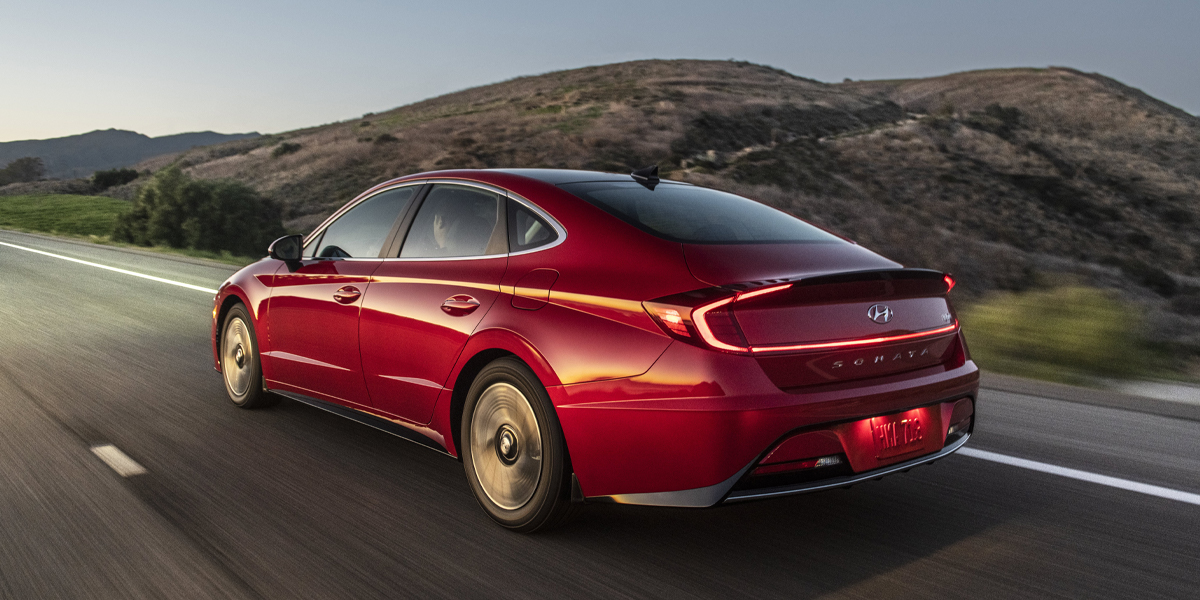 Interior – 2020 Hyundai Sonata Hybrid near Denver CO
A vehicle powered by the sun deserves as much high tech gear as you can pack in it, and that's what Hyundai gives you on the Sonata hybrid. It features a huge 10.25″ touchscreen infotainment system that is in full high resolution. It's as bright and lively as the sun itself, giving you access to Apple CarPlay and Android Auto functionality. You can expect both cloth and leather seating options on the interior of your Sonata. A handy Blind-Spot View monitor is positioned right where the driver can see it at all times and will ensure safer driving for you and everyone else on the road. For now, our 2020 Hyundai Sonata hybrid review of the interior is cut short by the simple reality that Hyundai has released very few specifications of their new top secret Sonata hybrid. And we're fine with that! Just stay tuned for more information about the interior. Arapahoe Hyundai will keep you posted.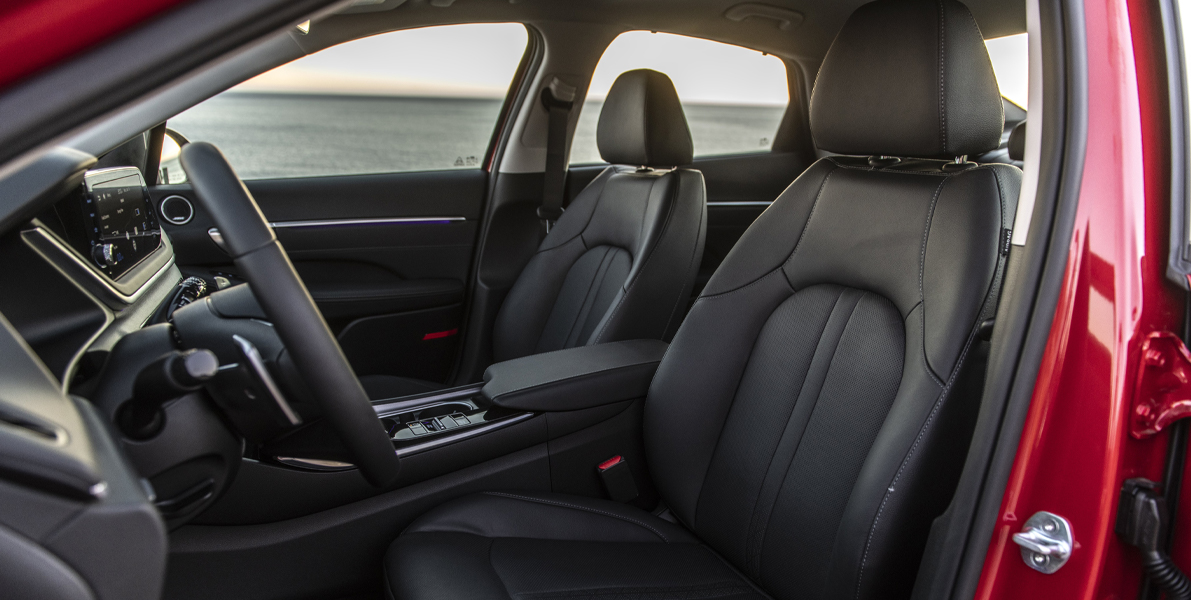 Mechanical – Hyundai Sonata Hybrid specs near Denver
Your hybrid wheels will get their power delivered to them from an ultra efficient 6-speed automatic hybrid transmission. More details on this particular feature are coming up here very soon, and we hope you'll keep up to date with it. The mechanical geniuses at Hyundai made the Sonata hybrid something really special on so many different levels, including the mechanical design. As soon as more details are available, we'll fill in the blanks for you. We expect more details about the mechanical configuration of the Sonata hybrid to come in frequently in the coming weeks.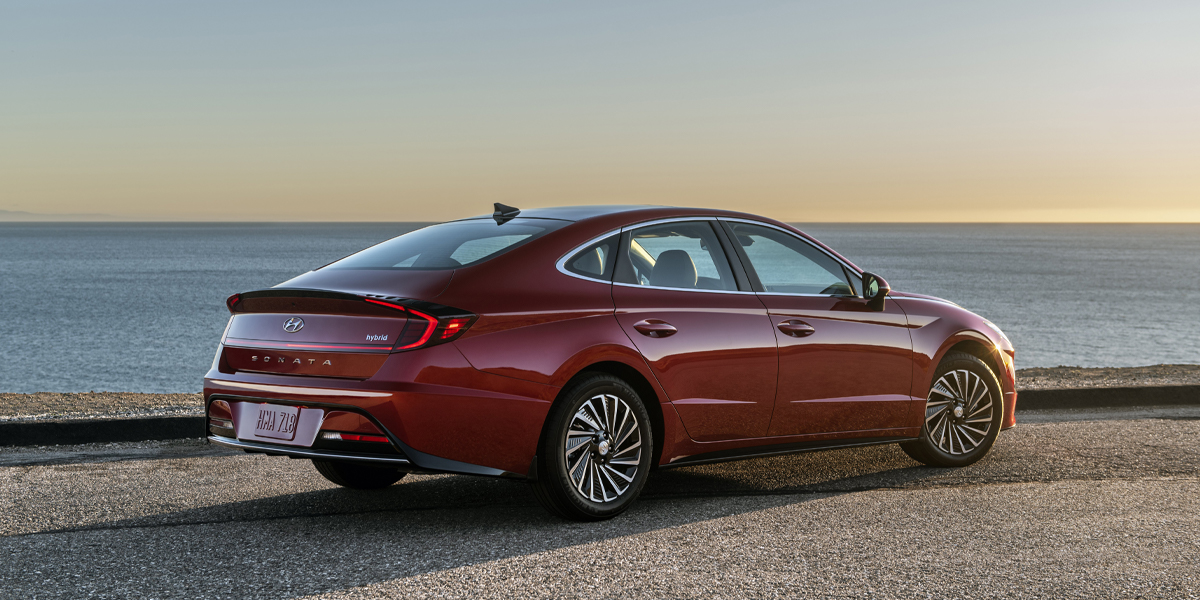 Powertrain – Hyundai Sonata Hybrid specs near Denver CO
More details about the powertrain have been forthcoming in many a 2020 Hyundai Sonata hybrid review, but we'd like to confirm that the official specs are out on the power of the hybrid. A "Smartstream" four-cylinder 2.0-liter gasoline engine produces 150 horsepower and 139 lbs-ft of torque, while there's an electric motor generating 51 horsepower and 151 lbs-ft of torque. Combined, you'll get an output of 192 horsepower from the Sonata hybrid, a respectable figure for any sedan, much less a hybrid that gets 47.3 MPG. Now that's efficiency serving Denver Littleton Aurora Centennial customers with more than one reason to look at the Sonata hybrid this year.
Safety – 2020 Hyundai Sonata Hybrid dealer
A smart design calls for smart safety. The Sonata hybrid ushers in a game changing level of safety features, bringing in blind spot monitoring, lane keeping systems, and all the other joys of Hyundai SmartSense together in one glorious safety suite. Enjoy features like: Forward Collision-Avoidance Assist with Pedestrian Detection, Smart Cruise Control (SCC) with Stop & Go, Blind-Spot Collision-Avoidance Assist (BCA), Rear Cross-Traffic Collision-Avoidance Assist (RCCA), Lane Following Assist (LFA).
Thank you for reading the 2020 Hyundai Sonata Hybrid review by Arapahoe Hyundai, a dealership that appreciates the opportunity to keep serving Denver Littleton Aurora Centennial customers with quality information and up to the minute news on the latest Hyundai models in the world. The 2020 Sonata hybrid promises to be one of the most exciting, upbeat of all Hyundai models this year, with a promise to lower your gas bill and help the environment to get healthier. While it's not going to happen overnight, and who knows, maybe it won't happen at all, many people want to do their part by reducing emissions, and the Sonata hybrid can help you do that. If that's not your thing, it will at the very least help you get over 40 MPG and save big at the fuel pump. If you have any more questions about this sure to be classic Hyundai sedan, please just get in touch with us today. Our team will be happy to help you.
We appreciate your interest in our inventory, and apologize we do not have model details displaying on the website at this time. Please fill the form out below and our team will quickly respond, or, please call us at (877) 585-4429 for more information.