New Hyundai Hyundai Sonata Repair in Centennial CO For Sale near Denver l Centennial CO
Hyundai Sonata Repair in Centennial CO
View Inventory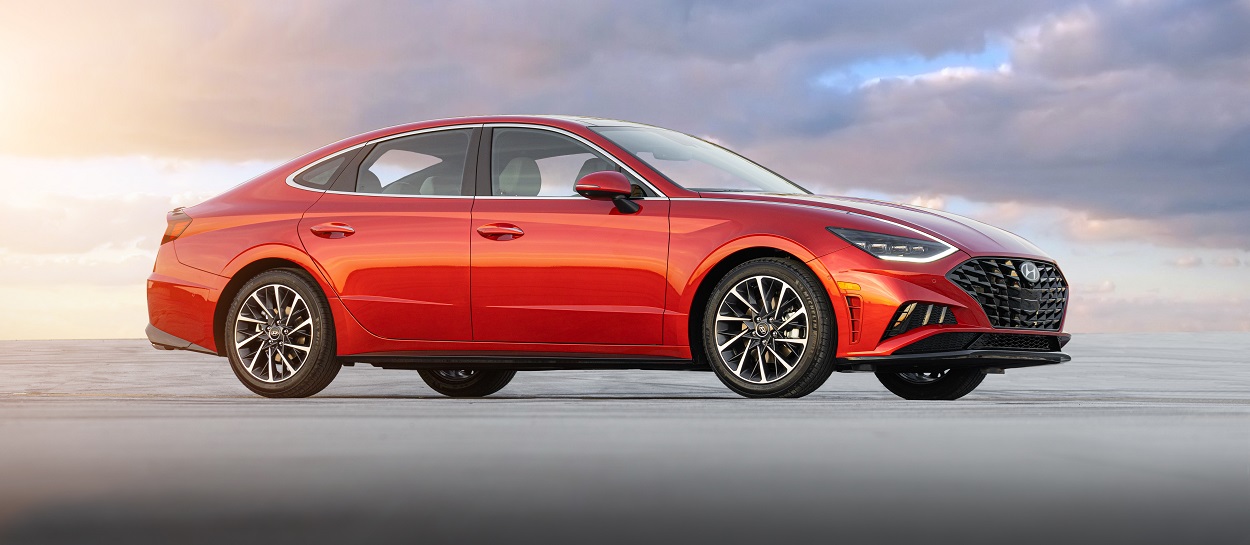 Vehicle Overview
If your Sonata needs maintenance or repairs, don't hesitate to contact Arapahoe Hyundai for your service and maintenance needs. We are proud to offer a suite of services to keep your vehicle performing at its best, including routine maintenance and check-ups. Our Hyundai Sonata repair center is staffed by friendly, knowledgeable, and courteous mechanics who are also adept at spotting and fixing problems when they arise. Using state-of-the-art equipment, we can get your car back to optimal health in no time. Along with regular maintenance, we also offer quality repair services. If your car has been involved in an accident, our mechanics have the skills and parts required to ensure your Hyundai Sonata looks and performs as good as new. No matter what maintenance service or repairs your vehicle needs, contact us today for all your Hyundai Sonata repair concerns. We will help you schedule an appointment for service and repair as soon as possible.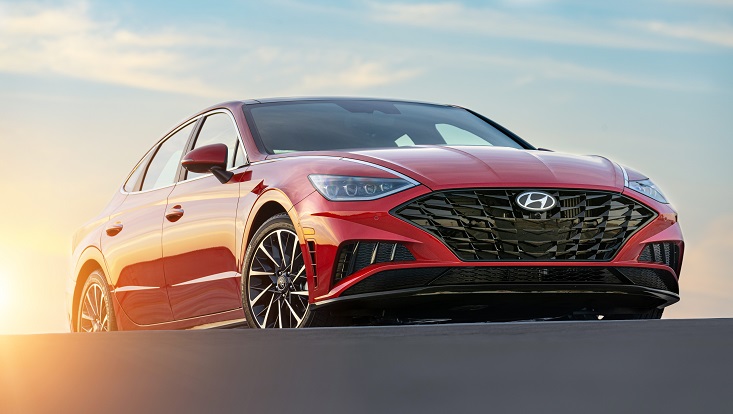 Why is Car Maintenance Important?
For many car owners, the thought of bringing a vehicle in for regular maintenance and services is a chore. After all, who has the time to schedule oil changes, and who wants to spend that money? Our mechanics will be the first to tell you that preventative maintenance does wonders for your car. While you do have to pay some money for a regular maintenance appointment, you save considerable amounts of money on more costly repairs down the road by bringing your car in for regular service as needed. The few times each year that you need to schedule an appointment in Centennial Colorado for an oil change, alignment, or tire rotation can potentially save much more time and money later on. In addition to saving time and money, keeping up with periodic maintenance can extend your vehicle's longevity and even make it safer to drive.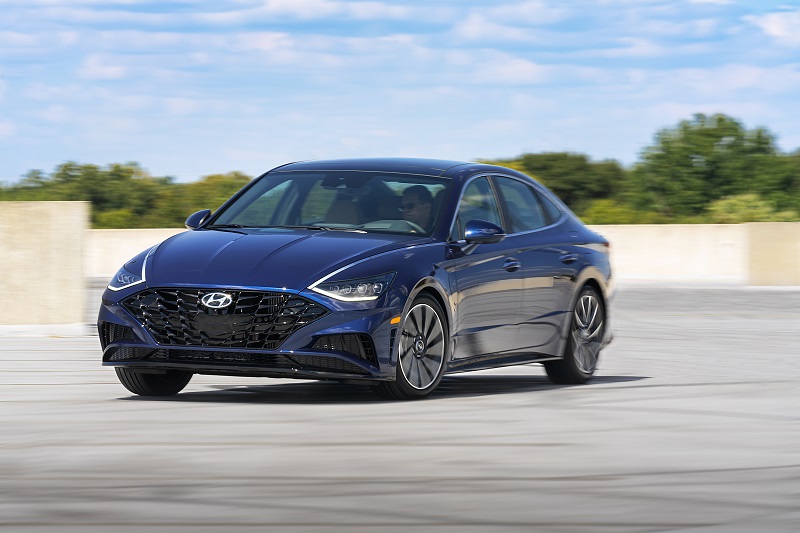 When to Schedule Maintenance
Each car that arrives at Arapahoe Hyundai for maintenance may have a slightly different schedule based on individual factors such as year and even trim. However, many Sonatas follow roughly the same schedule, which is a mileage-based checkup system used across the automotive industry. The big service milestones occur at 30,000 miles, 60,000 miles, and 90,000 miles. In between, your car will need to have its oil changed and tires rotated as well. Most oil changes happen around 5,000 miles. However, some vehicles need to have the oil changed more frequently, while others can go for longer intervals in between oil changes. Depending on your car's schedule, you may even be able to have your car's oil changed at the same time that you bring your vehicle in for other mileage-based checkpoints.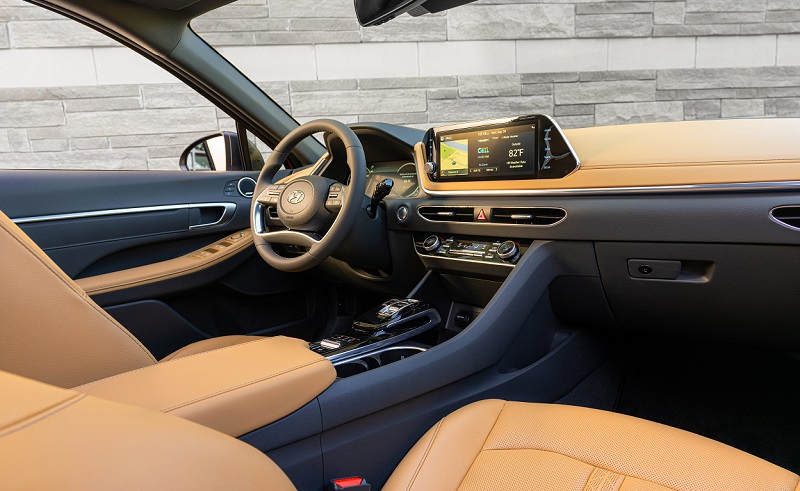 Hyundai Sonata repairs in Centennial
In addition to these periodic services, your Sonata will also need mileage-based checkups at around 30,000 miles, 60,000 miles, and 90,000 miles. Some mechanics also recommend servicing your car at 15,000 miles to make sure nothing is out of place. At a minimum, your Sonata will have the wipers, lights, and other accessories checked at 15,000 miles. The fuel and air filters may be changed at this point, too. Your vehicle will then need to go in around 30,000 for a more comprehensive inspection that includes the components in the brake system. At 60,000 miles, the car's vital fluids will be inspected and likely flushed. When your car hits the 90,000-mile mark, it will receive a more thorough check-up that includes checking the power steering fluid, transmission fluid, ignition system, and spark plugs.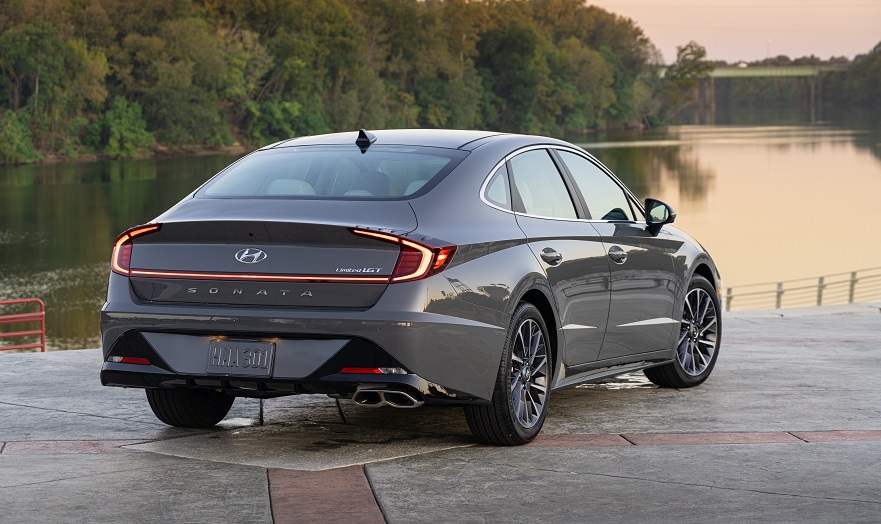 Top-Notch Repairs
As a car owner, you know that you may inevitably need Hyundai repair services, regardless of whether a component breaks or you are in an accident. Luckily, you will find premium Hyundai Sonata repair services at Arapahoe Hyundai. Along with keeping your vehicle properly maintained and in top shape, we also make repairs when something goes wrong. Regardless of whether a major component or a smaller part breaks, don't hesitate to let us know. Our skilled mechanics and repair technicians will schedule an appointment to determine what needs to be fixed. Depending on what part needs to be replaced, we may have it in stock or we can order it for your Hyundai repair.
We appreciate your interest in our inventory, and apologize we do not have model details displaying on the website at this time. Please fill the form out below and our team will quickly respond, or, please call us at (877) 585-4429 for more information.