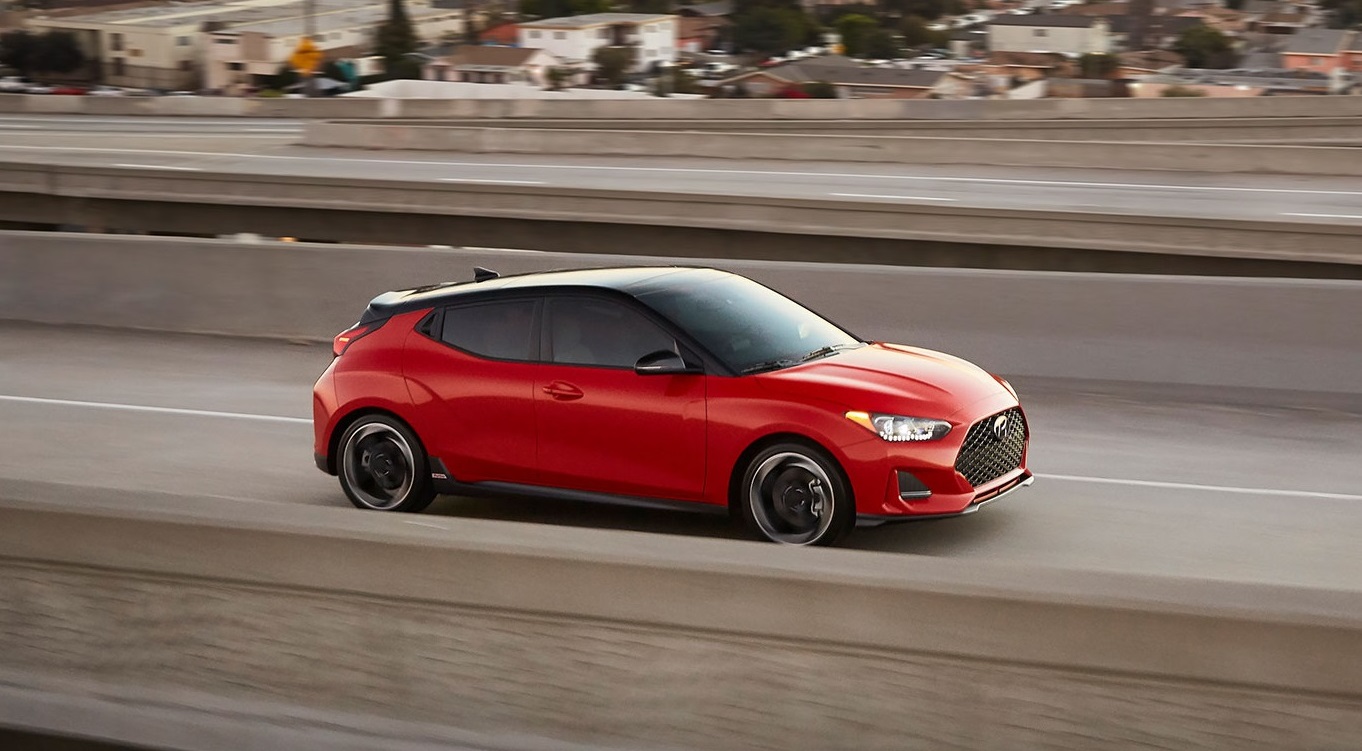 *Not actual vehicle
Hyundai Veloster Lease Specials and Finance Offers in Centennial Colorado near Denver
Why Buy or Lease 2019 Hyundai Veloster in Centennial Colorado
In its current state, this Veloster turbo is fun to drive, and I also love both its unique look and its atypical style. This update is the result of a presence on all continents, but also of an aggressive product plan which, for the Hyundai brand alone, includes a ton of new products. This car offers enough quality to remove the low-cost label from Hyundai permanently. Overfeeding is like a release for the Veloster, which now comes to life when the pedal is crushed. The Veloster, at least in its most recent form, is like an elegant sparkling wine: it has the appearance of great sparkling wine, and the taste is also amazing. The Veloster is quite firm at low speed, and it also becomes even more comfortable afterward.
*Not actual vehicle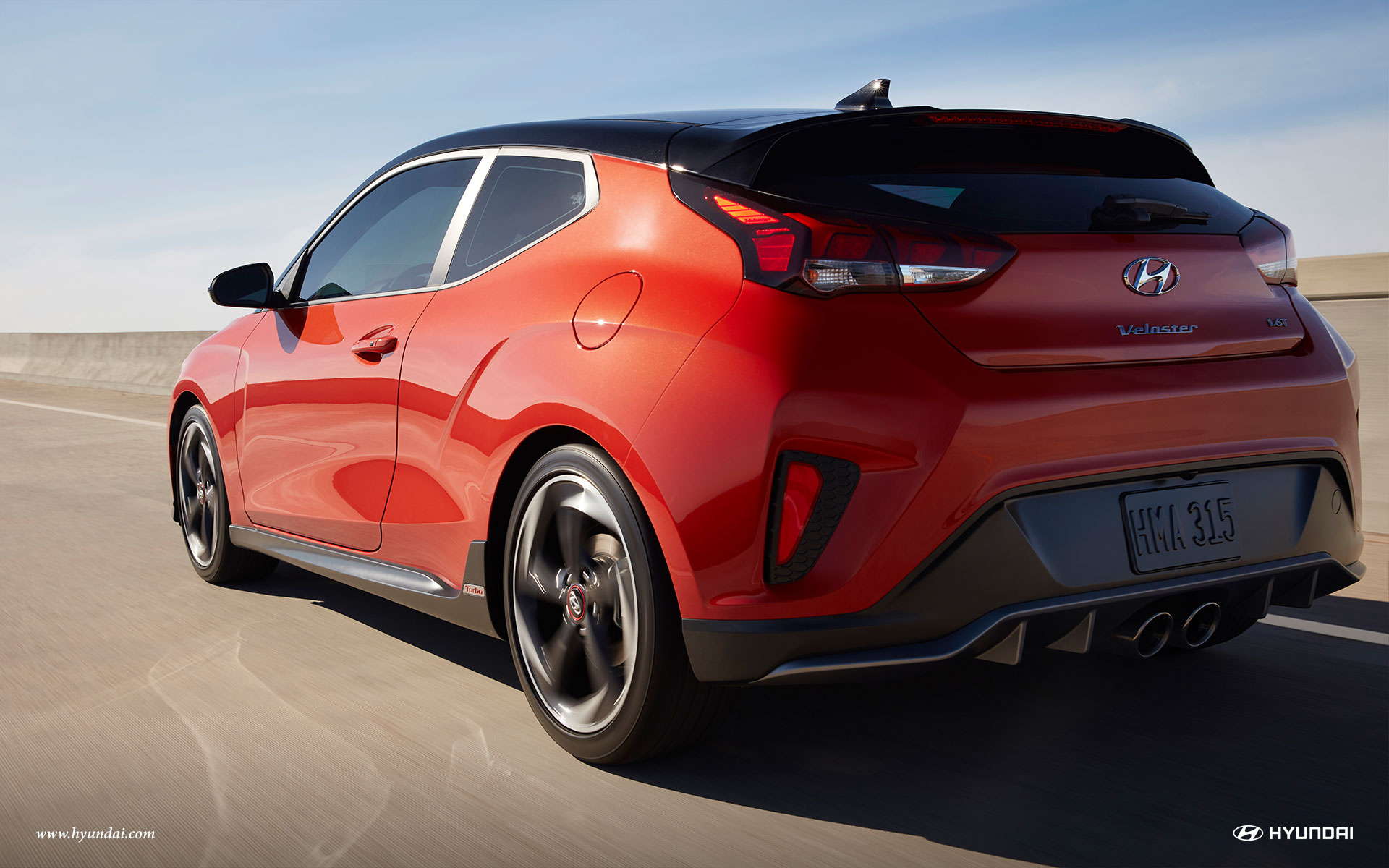 Exterior - Hyundai Veloster
The back face and crouched posture make this automobile appear to be unique. You might say, you don't see these cars on every street corner. The American market is, therefore, one of this Korean organization's primary concerns. Because this vehicle has a high level of visual appeal, an owner will probably never be disappointed. And finally, today, this car demonstrates Hyundai's will to definitively establish its reputation through the emergence of some genuinely original cars, both architecturally and stylistically. While it will undoubtedly seem bizarre to some motorists but this car's structural asymmetry, unprecedented for a production model, should seduce an offbeat clientele. Given its compact size and low roof, I think it will roll on the highway without any issues. This car will also appeal to buyers who wish to maintain a real concern for practicality while driving differently. A full mouth, marked shoulders, a grated stern, a sculpted profile, and sharp eyes, all the ingredients are there to turn heads.
*Not actual vehicle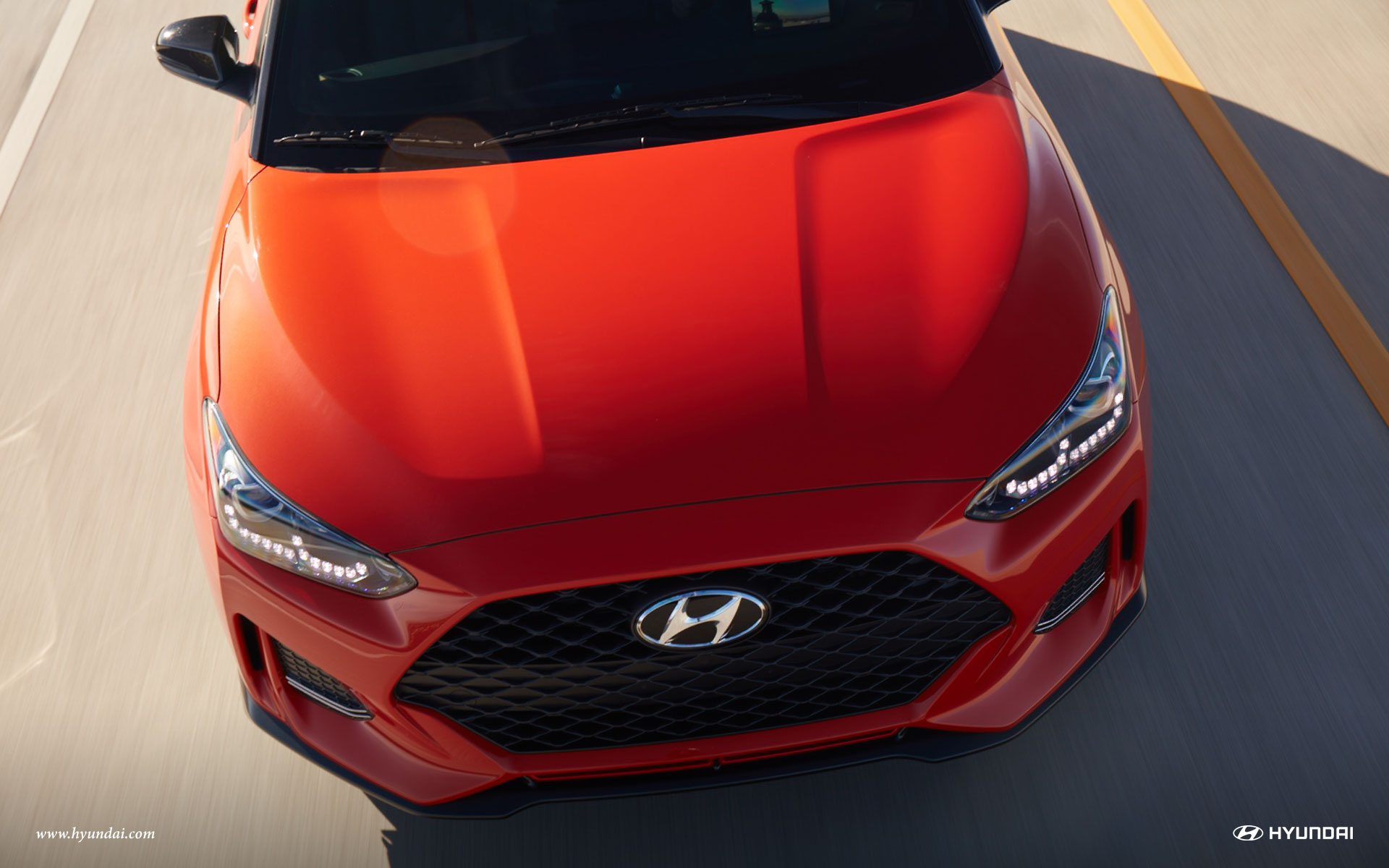 Interior - 2019 Hyundai Veloster
The cleverly concealed rear door allows easy access to the sidewalk side. Hence, the back door opens on the sidewalk side for safety. It also includes a navigation system that has plenty of info in its database. Similarly, with is space and its modularity (such as its folding bench seat), the trunk swings between that of a city car and a compact. Inside, we are greeted by new leather bucket seats and a new logo. The cabin is original and very flattering. The onboard sound system can be connected to all possible devices thanks to the multiple connections managed via the touch screen (which also displays GPS and many other functions) or the steering wheel controls. The passengers can now better enjoy the onboard sound system. The Veloster's dashboard is original in style, and it also does not suffer from the use of any unflattering materials.
*Not actual vehicle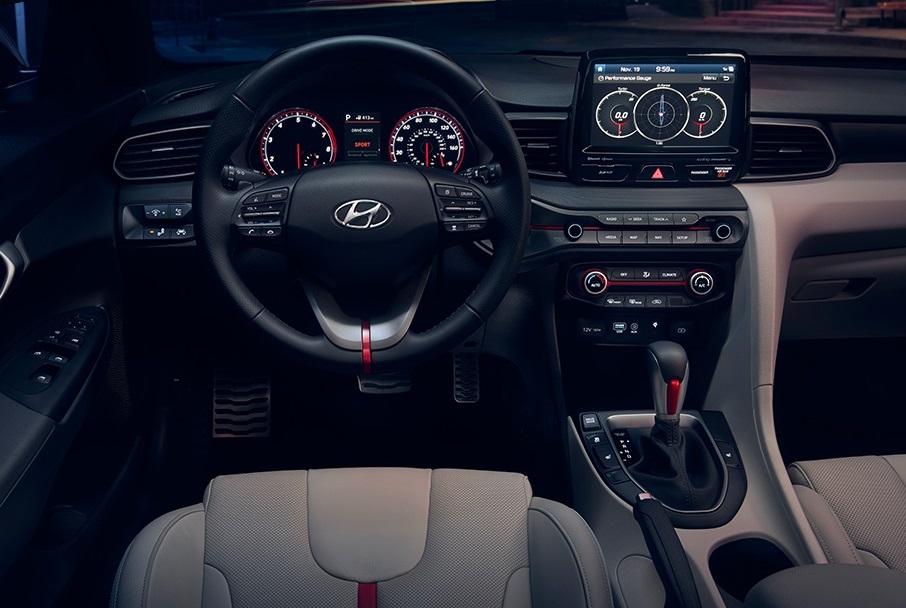 Mechanical - 2019 Hyundai Veloster
The engine is never apathetic at low revs, it never struggles to get back on track, and the four-cylinder engine often offers the opportunity to get excited. The addition of a Turbo version to the catalog must fill the gaps of the regular version, but is this enough to transform this car into an athlete? The answer is that it is. Of course, here again, the Veloster is impressive and has plenty of sporty features. The compromise between comfort and rigor proves convincing, as does the feedback from the rather precise management of the handling. As for the transmission, Hyundai offers a choice between a manual or dual clutch transmission, with some useful paddles behind the steering wheel. The gearbox can come with either six or seven gears. Healthy, balanced and quite active with its specific suspension settings, this one allows you to safely adopt a high pace, while the recalibrated and more direct steering provides enough precision. Delivering plenty of sounds, this four-cylinder engine with its linear behavior is inspiring, especially when compared to its rivals.
*Not actual vehicle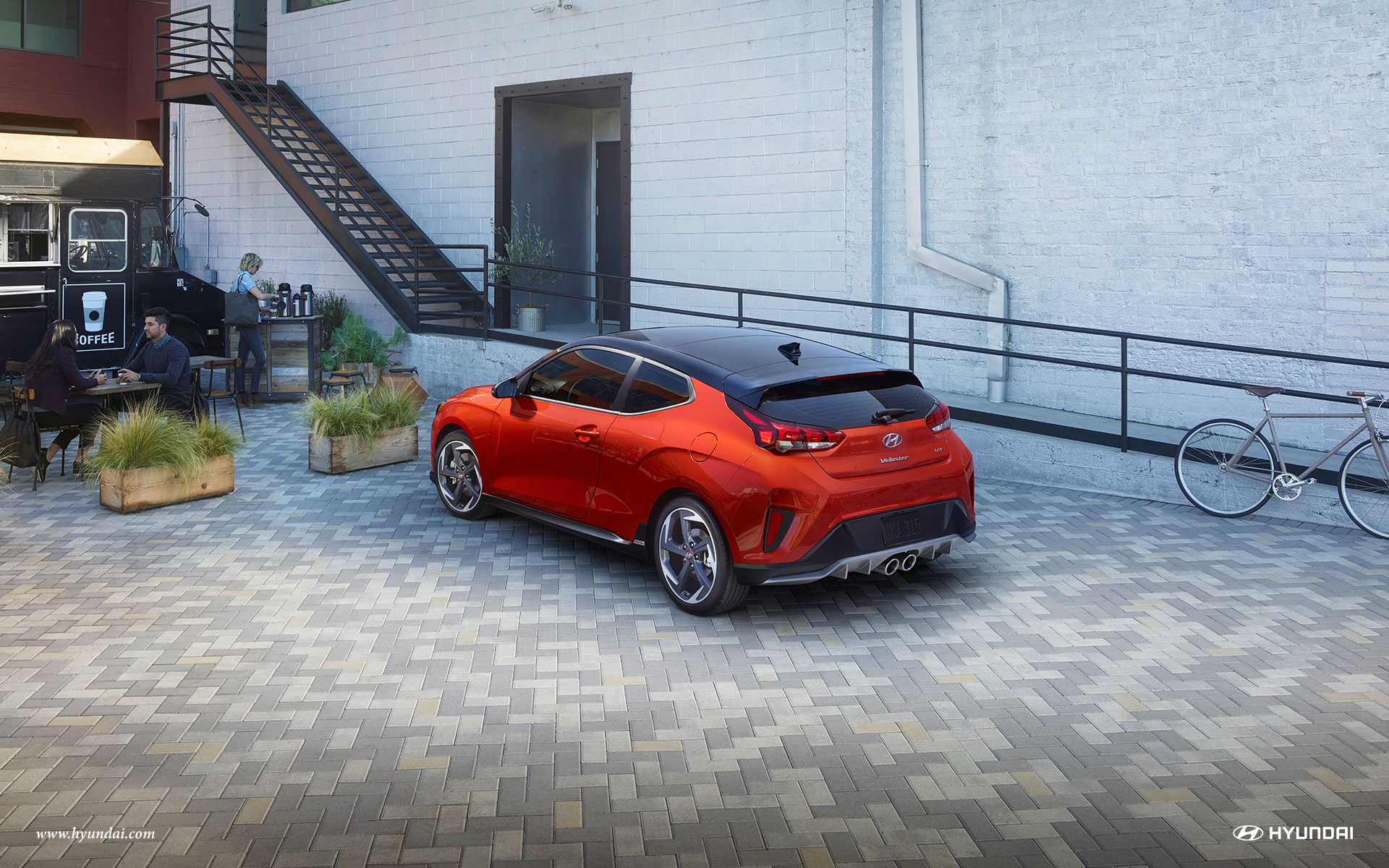 Request 2019 Hyundai Veloster Specials near Denver Colorado
The Veloster has not left me wanting more, because it has impressed me with its fantastic turbo engine offerings. Even on the more busy roads, such as the highway, there is no shortage of power in this automobile. In dynamic driving, the Veloster Turbo reveals real potential. As it accelerates, it looks like it is a blur, it does not lose its superb performance at mid-range, and it only zooms even further forward as it approaches the red zone. This car has a very healthy handling behavior. The front and rear suspensions are tightened for better handling at high speeds, and the brakes are reinforced. Note that the gears have been adapted to the new engine's excellent characteristics. This car is also fantastic in terms of its price. With a reasonable entry-level price, the Korean Veloster is in line with the most popular models in its segment.
At the different trim levels, Hyundai offers almost everything from light sensors to 18-inch alloy wheels, automatic climate control, and cruise control. In terms of prices, traditionally the preserve of Korean manufacturers, Veloster is competitively positioned, and this facet also gives it a decisive advantage. One thing is clear: in this version, the attractive Veloster was not solely designed as a dynamic model, but also as a cruiser that favors CO2 emissions and fuel economy.
Taking into account the fact that you have by now found out significantly more data regarding the matter of the equipment provided by this Hyundai Veloster, you ought to converse with our car vendor quickly and take a look at a Veloster in person.